So you want to promote your Crowdfunding campaign!
You've developed your story, written and shot a video script, showcased photos of your product, built a website and crunched your numbers.
Now it's time to get out there. But how?
Crowdfunding campaigns are fundamentally different than most outreach campaigns for two reasons:
They have a real (short) time window. You have X amount of days to get the project funded, otherwise, it's over.
Linkbuilding doesn't make sense. At least not in the traditional sense, because you don't own the asset (Kickstarter, Indiegogo, etc).
In short, what you're really looking for is a lot of traffic to your landing page, asap. So here is what we advise in regards to using NinjaOutreach.
Create Your Hit List
First off! What's your campaign about? A product? A service? Something new? Or something that has already been invented but you do it in a much cooler way? You'll have to define what your product/service exactly is and find alternatives for it.
For example, If you've made an incredible type of shoes that charge your phone as you walk. You may as well search for bloggers, influencers & people using keywords like:
"tech gadgets"
"technology"
"love tech"
"phone battery"
"smartphone"
"tech sport"
"iPhone"
"IoT"
"charging devices"
"tech marketing"
"internet blogging"
"crowdfunding"
Etc.
Now that you have a list of keywords which you can target, we recommend creating two groups for your outreach:
Interested consumers - These are people who might directly be interested in the campaign, but they themselves don't naturally have a large audience (outside of perhaps their own peer group).
Bloggers with those consumers as their audience - These are bloggers who may or may not be interested themselves, but certainly speak to people who you believe are interested.
To explain how this difference comes into play, let's continue with our Shoe Campaign analogy.
For the first group, I might simply be looking for people who "love technology", despite the fact that they might not profess in their bio that they are a blogger.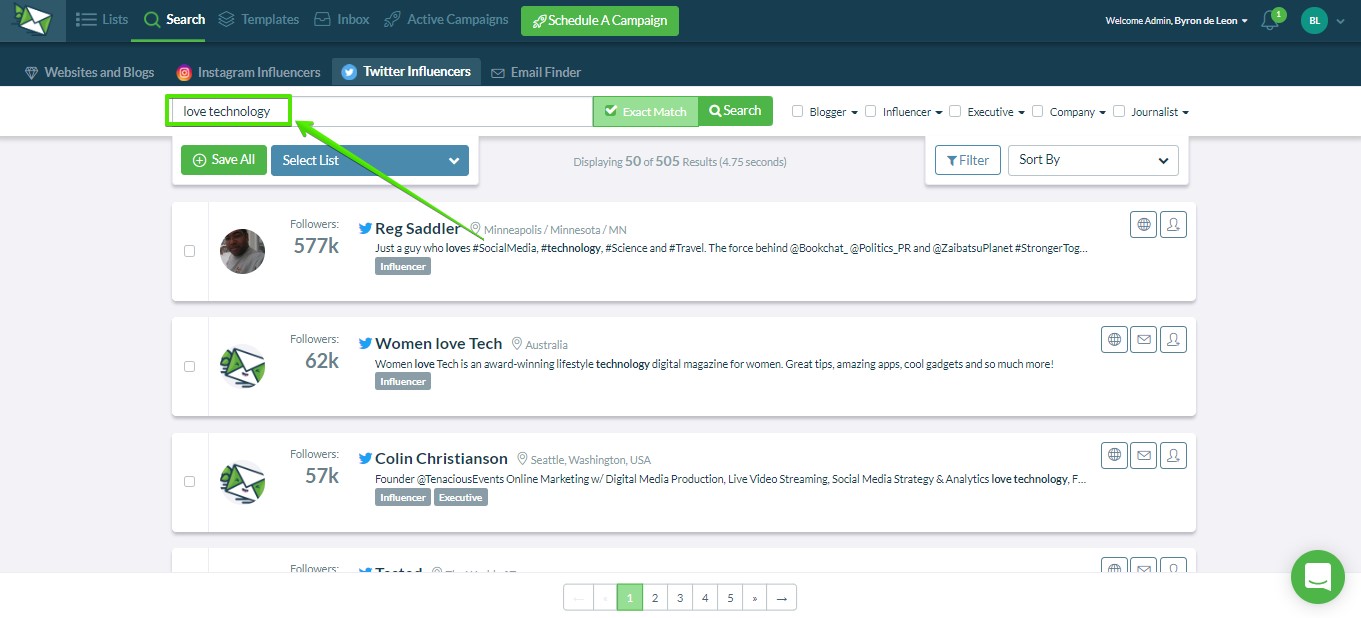 For the second group, I could explicitly be looking for bloggers. The difference here is that I will remove the word love to focus on the general niche and then utilize the tags beneath the search for "blogger" and potentially "influencer".
If you aren't finding enough results, consider removing the influencer tag or trying a broader keyword.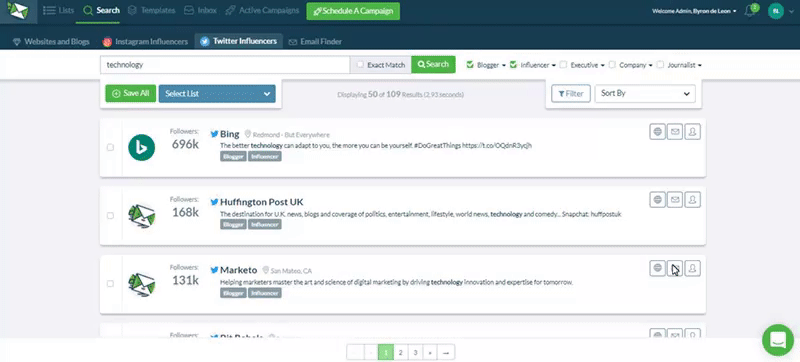 Retracing Other Campaigns!
In addition to what you have found in NinjaOutreach, you can find sources of people who wrote about other crowdfunding campaigns that are related to your product / niche (and then reach out to them yourself).
To do this besides the usual Google search, use Google Image search. Just take a photo from a similar campaign and upload it to Google.
Then Google will display all the media, blogs & newspapers that have covered that campaign. You can use this ultimate guide tutorial to load the Google results in bulk through our import!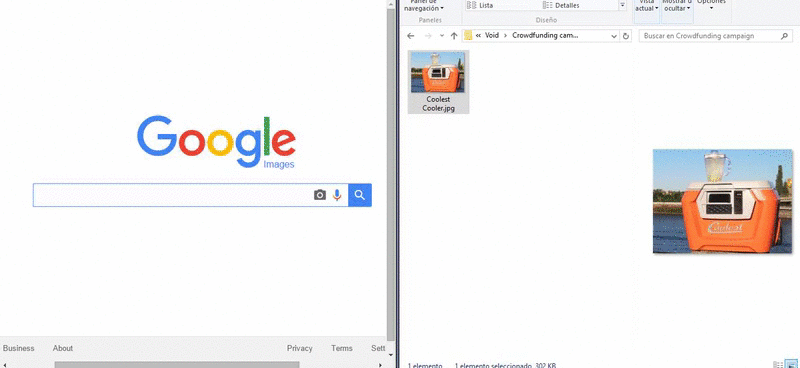 Or visit the sites and use the Ninja Outreach Chrome Extension in order to save them to your account.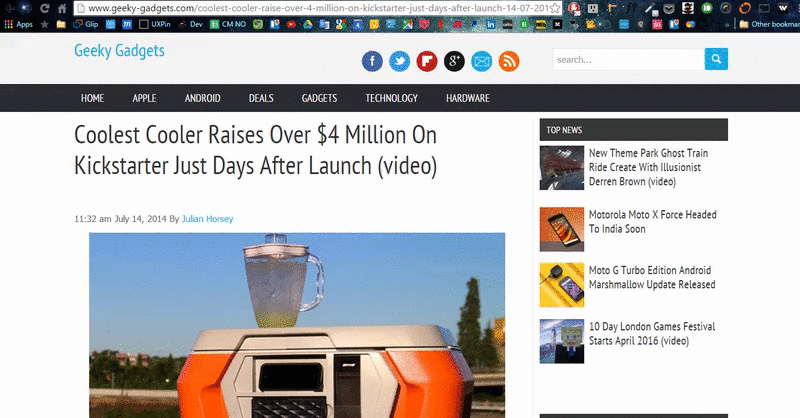 This way you'll create a faster outreach campaign filled with people who have, in the past, covered similar types of campaigns.
Remember to change the Relationship with each contact in Your Prospects so you don't loose track.
Writing Your Templates!
It is difficult to come up with a form template for all crowdfunding campaigns, because they are all so unique and highly customized.
We recommend reading this exceptional crowdfunding case study, from which this template is shown, to give you an idea of what you *could* write.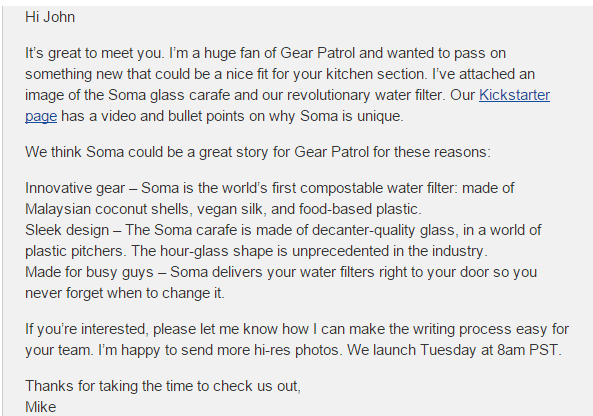 Following that, use these outreach tips from our knowledge base to manage the execution aspect of the campaign!
You May Also Like: