How to Do an Expert Roundup Blog Post with Ninja Outreach
Expert roundup is the form of article that has helped us to drive traffic to our blog in the past , and creating an expert roundup has just become a whole lot easier with NinjaOutreach.
Here are two examples we've done ourselves:
Each has over 250 shares.
What Is An Expert Round Up?
If you're not familiar with what an expert round up is, I'd recommend reading these posts on how to run one:
These will explain how to come up with a killer topic, find influencers, build the post, and promote it like crazy.
What we're going to focus on are the key elements in which NinjaOutreach can help you expedite the expert round up process.

How To Find Influencers In NinjaOutreach
We've already covered extensively how to go about finding influencers in NinjaOutreach and it's fundamentally no different this time around.
In short, between the content prospecting and social prospecting tabs, you can find the influencers you need in your niche, and filter on key metrics to make sure they have a large following and will drive you traffic.
Tips For Outreach Management For An Expert Round Up Post
What you need are some good outreach tips and scripts.
But before we get into the scripts, let me just discuss a few different outreach management tips the software will help with.
#1 Create A Dedicated List
Create a list specific to the expert round up. I like adding a tag for the deadline of the response, just so I remember and it's always in my face.

Once you have that list, the rest of the magic happens in the Your Prospects tab.
#2  Outreach and expect the follow-up
We provide a followup in your notifications bar, so you know who to politely nudge to get their reply in by the deadline. This will nicely coincide with the deadline date, which should be about a few days (3-7-14)  in advance of the first email.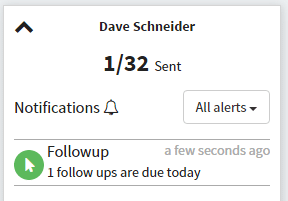 You can filter by it in the :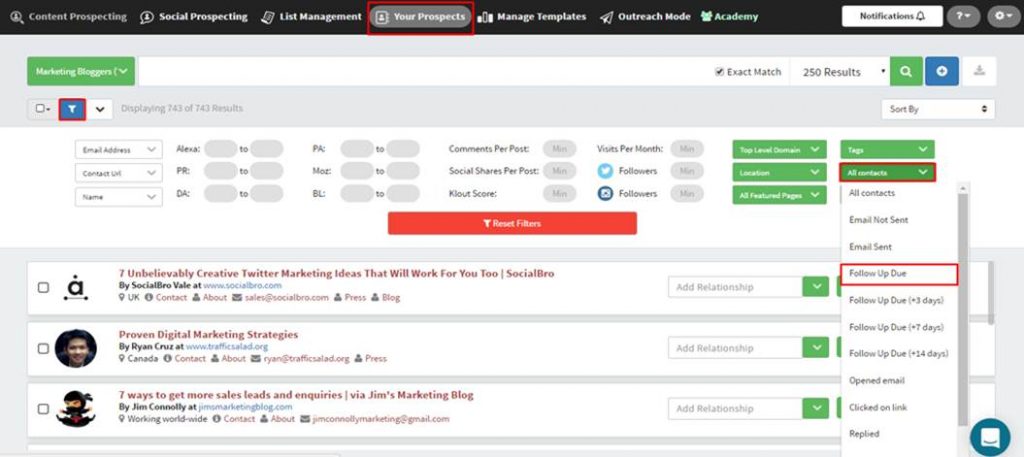 #3 Bulk Tag No Response
Start with bulk tagging everyone to no response. This way you will have that tag as a filter as well.
You can do that by first pressing the "Select All" button at the top, and then pressing "Bulk Edit".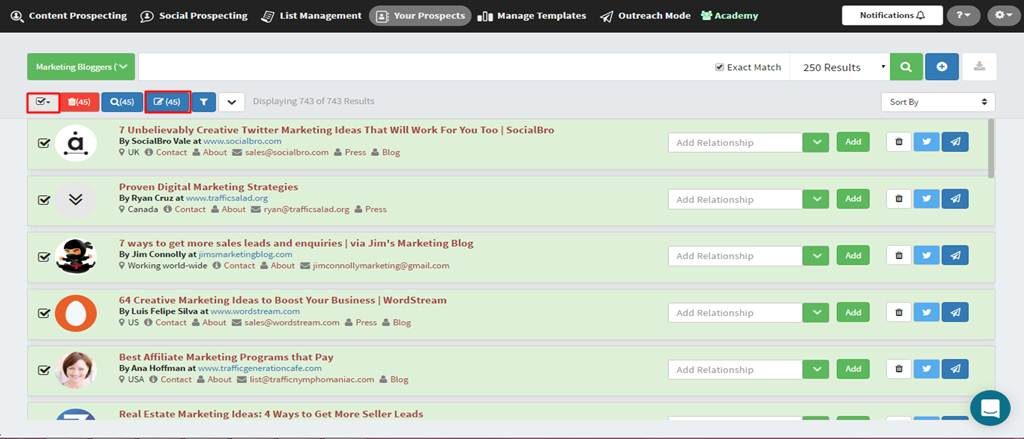 Later on, when you want to follow up, you can do a filter on the tag (no response), and the follow up due (or email sent), and you'll have everyone you need.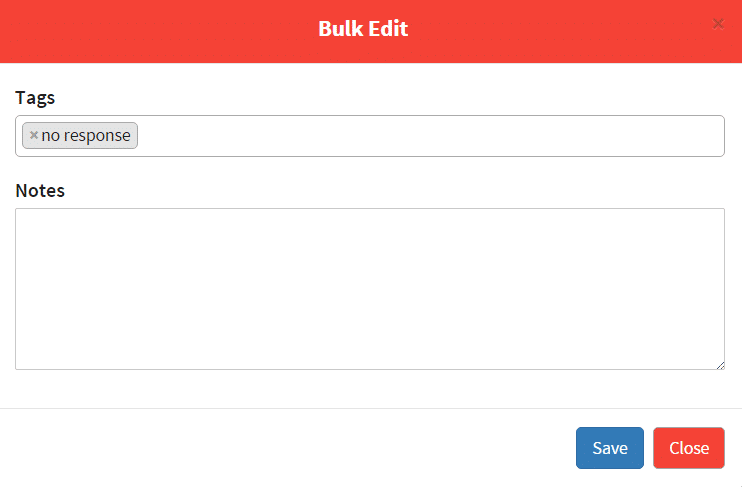 #4 Tag Positive Responses
By tagging the positives responses as they come in, you can easily filter by them later on and you'll know exactly who to reach out to once the post is published.
Here's adding the tag in the edit form - you can easily overwrite the no response tag: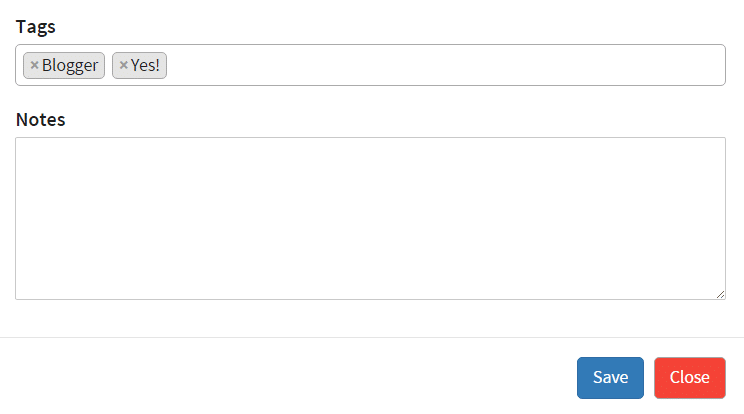 And here's filtering by it so you know who to follow up with when the post is live:

Recommended Outreach Scripts For Expert Rounds Ups
OK, so you have a nice way to manage your outreach. Now you need some scripts to send. Here's a collect of some good ones:
Initial Outreach Scripts
-------
Source: From Brian's article on Boost Blog Traffic
Subject:
Expert Roundup For (Your Website)
Hi [First Name],
I'm a big fan of [Website Title] and particularly liked your post about (topic) because (Insert your reason for liking the post). [Let them know that you've familiarized yourself with their blog.]
I'm creating an expert roundup post for my blog and would love to include your insights on the following topic:
(Ask your question here.)
Just 50–100 words on this topic would be awesome. (Optional – if you have space limitations for your post.)
I've invited 60 other influential bloggers to contribute and (Influencer #1, Influencer #2 and Influencer #3) have already agreed to participate. [Stand out from other roundup requests by letting the influencer know why they should participate.]
Deadline for submissions is (date) – hope you are able to participate.
Thanks,
(your name)

Source: From NinjaOutreach's Own Scripts
Hey [First Name]
Dave here from NinjaOutreach.
Was hoping I could feature you in an expert roundup on our blog?
If you have time, here's the question and a quick form that will organize the answers for us:
How do you leverage influencer marketing to build your brand or sell your products?
(link to your Google form where you're collecting responses)
Would like to get these answers by Mon, July 27th.
Thanks!
Dave
P.S - Is there anything I can do for you right now, like a tweet or an upvote somewhere?

Follow Up Templates After The Post Is Published
Source: From Brian's article on Boost Blog Traffic
Subject:
Thanks For Participating
Dear [First Name],
Thanks again for participating in my expert roundup.
The post is now live and you can view it here:
(URL of your roundup post)
If you have a moment, could you share it out?
Thanks,
(your name)

Source: From NinjaOutreach's Own Follow Ups *Reply to original email*
Subject:
The Post Went Live!
Hey [First Name]
Just wanted to let you know the post went live! It was a huge success with 33 influencers providing some fantastic emails.
Here's the link to see yours:
(link to the expert round up) (Click To Tweet)
If you have time we'd appreciate it if you could share the post with your audience.
Thanks!
Dave

---
You May Also Like: