Better Outreach. Better Conversions.
All-in-one influencer agency marketing software with analytics to help you test & improve your outreach campaigns for better conversions.

Be Persuasive Without Rewriting For Hours
No need to write everything from scratch. Choose from a library of ready-made templates or add tweaks to fit your campaign. 

Make Your Mass Emails Unique Via Simple Steps
Use Dynamic Fields that change to fit each lead. Add alternative phrase tags in your messages to create various combinations and increase email deliverability.

Know What Doesn't Work & Use What Does
Know which email templates get more opens, clicks, and replies. See who did which action and follow up appropriately.
We are helping
978 companies
with their marketing & sales…
Make MORE clients happy, increase your profits, and grow your influencer marketing agency.

UNLIMITED Lead Searches
Get more leads for bigger
campaigns

UNLIMITED Email Scheduling
Automate as many outreach
campaigns as you want

UNLIMITED users
Add as many members as you need

more data storage
Save as many leads as your
clients & projects require

higher export quota
Back up even more of your data

automated assistant
A NinjaBot to find leads & set up campaigns for you
NINJAOUTREACH WILL DO IT FOR YOU
Get Emails & Other Leads Data
Get your prospecting done in a few minutes. Just import your leads and NinjaOutreach will automatically crawl for more data.
WORK CLOSELY WITH YOUR TEAM
Add as many members as you need to get the job done and assign team member access permissions per project.
Leave custom notes to keep your team on the same page. Writing when and why to follow up, for example, could make your outreach more effective.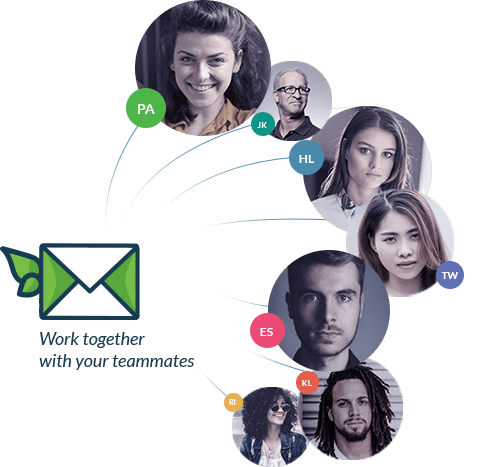 NinjaOutreach helps users reach further
"This is the answer for effective blogger outreach at scale. Ninja Outreach saves me so much time and effort. It's got everything you could ever want in an outreach tool and more. I highly recommend it to anyone who is looking for an outreach tool which reports on and lets you filter by the metrics which matter. Try it, you will love it."
Barry Magennis
House of Search
"I've been doing SEO for over five years and Ninja Outreach is the best tool I've used to manage outreach campaigns across hundreds of websites and multiple projects. Their contact info collection tool alone saves me countless hours each month."
Ryan O'Connor
One Tribe Apparel