How to Find Instagram Influencers
Find & contact Instagram influencers with an all-in-one social influencer search & outreach tool

Find Instagram
Influencer leads

Write your outreach
templates

Email leads right away
or schedule a campaign

Wait for replies
to come in
Find Instagram Influencers in a few clicks!
All it takes is a few clicks to set the metrics you're looking for in an Instagram influencer.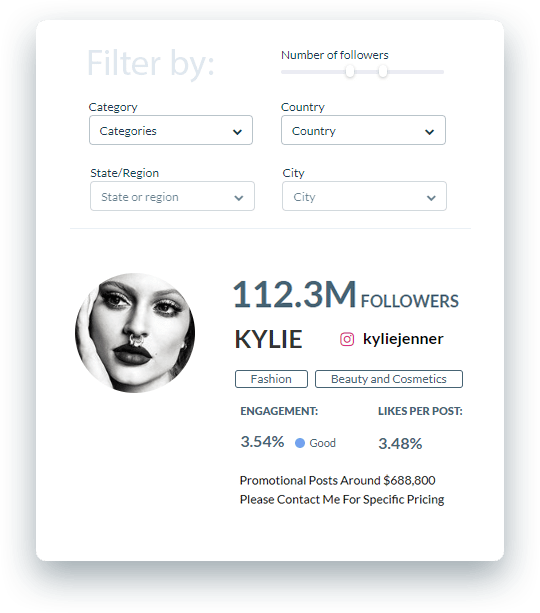 Activate the filter drop-down, then select your preferred category and location.
Review how engaged an Instagram influencer's audience is through their engagement rating. 
Instantly view how much an Instagram influencer charges per post.
See the total average likes and replies per post that an influencer gets from their followers.

Say goodbye to manual email research
Add the influencers you want to contact into your list of leads. Their profile and contact data will be automatically filled in.

Send a message with one click
Email your Instagram influencer lead right away or add them to a scheduled email campaign.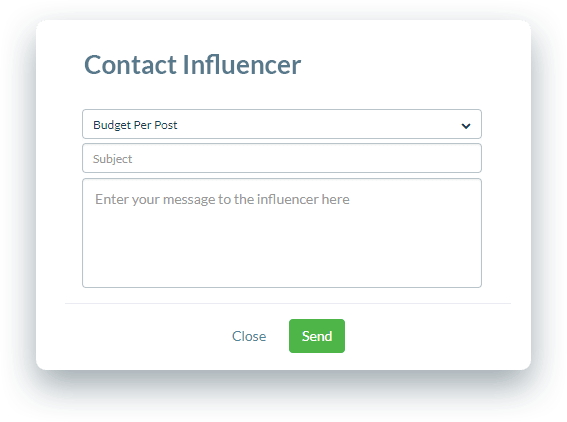 Never run out of Social Media Influencer leads
There are over 25 million Instagram profiles in the NinjaOutreach database and growing!
Save your Instagram leads into an email list
Save your Instagram influencer leads into a list for tracking and future email outreach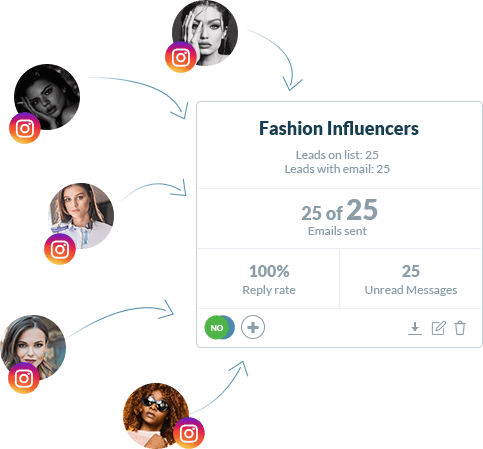 Back up your data via CSV export
NinjaOutreach lets you export list of leads into a CSV so you'll always have a backup of your campaign and leads data when you need it.
Always make sure your leads data are accurate
With editable lead cards, you can review, edit or add any inaccurate or missing data of the social influencers on your list.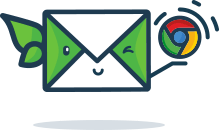 Get the Chrome Extension to add Instagram leads as you browse Google
Do an advanced search query on Google and load the results on your Chrome Extension. Review the crawled data and save your top choices into your list of leads. Duplicates are automatically discarded.
Manage your

Influencer relationships with built-in CRM
Use CRM features to track conversations and requests then use this data to delight leads with a more personalized approach.


Track which approaches work best
Use notes and update relationship labels as your interactions develop so you'll remember important details and best practices. ​