BuzzStream Alternatives:
NinjaOutreach vs Buzzstream
Looking for a BuzzStream alternative?
We want to make the decision as easy as possible, so we've put together some info that'll help you decide which option is best for you.
Below, you'll find information to help you compare NinjaOutreach and BuzzStream, including features, customer experiences, pricing and thoughts from current BuzzStream customers who have made the switch.
We hope this helps!
Influencer Search Features
Live Content of Finding Leads
Preview of Website Metrics
Ability to View Page Shares
Automated Outreach Scheduling
Can Connect to Gmail and/or IMAP
Email Personalization Tags
Open/Click/Reply Tracking
Customer Notes, Tags, Relationship Labels
Can Import & Export Leads
Manage Leads with Team Members
1.

NinjaOutreach is more intuitive
Here's a little-known secret – we were once BuzzStream users ourselves!
What happened is we got tired of how complicated BuzzStream was – too many buttons, too many text boxes, and too many choices. 
At the end of the day, spending time figuring out the tool and explaining it to our team was getting in the way of the outreach campaigns we were trying to run.
This is why we built NinjaOutreach to be intuitive. Upon logging in, you'll immediately be prompted to run a search for your target keywords. Then we'll return a list of influencers and leads.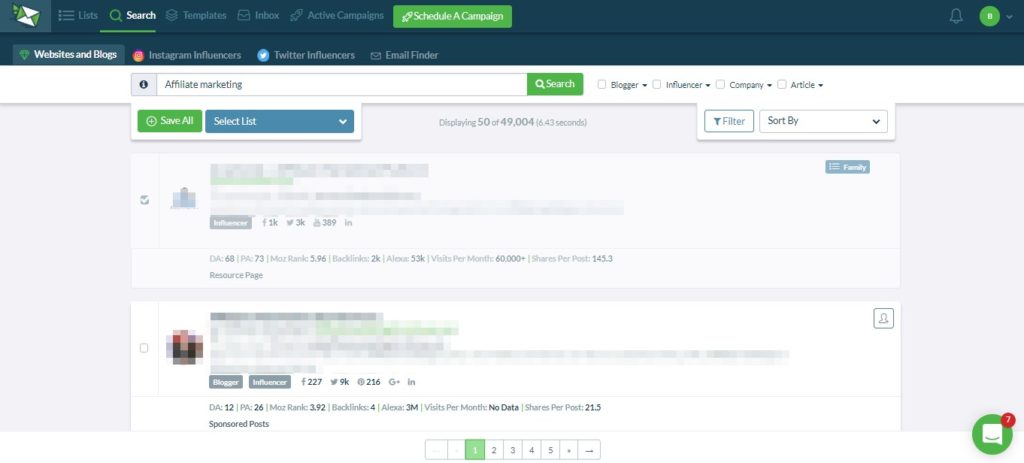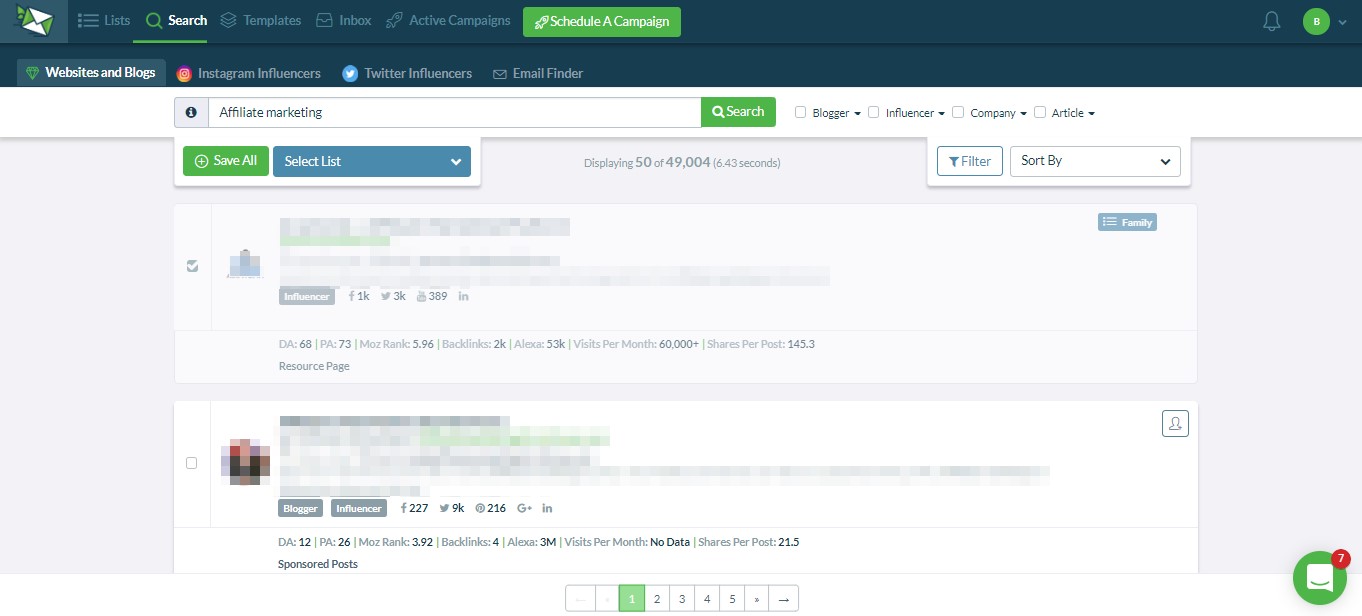 You can filter, sort, and quickly add them to lists. 
In a few minutes, you can have a list of thousands of influencers, with contact information, social and SEO data, ready for your team to act on.
Your outreach campaign can launch in hours, not weeks.
It's that simple.
2.

NinjaOutreach has better lead generation
A typical outreach campaign has two phases – finding leads and outreach.
Now, outreach is part of our name. We do have email integration, custom templates, sent/not sent filtering, and tagging, but we've put extra special focus into the part where the generation of leads happens because this is where the real time savings is.
Curating a list of hundreds to thousands of influencers and having the appropriate data is a pain point that our tool's database of a million-plus influencer contacts solves.

3.

NinjaOutreach is more agile
Customers are always surprised at how fast development takes place in NinjaOutreach. We launch exciting new features just about every two weeks, always based on customer requests.
What allows us to do this is that we're a nimble team who focus on our customers' needs and work without bureaucratic red tape.
What this means is if you're missing features in your BuzzStream account, the likelihood that you're going to get them in the next few months is slim. Why are they going to prioritize you over their thousands of other customers?
At NinjaOutreach, however, we can give your feedback the priority it deserves and sometimes fast track changes. I'll even give you my best estimate for when I think it could be ready, so you can honestly assess if you're likely to stick around.

4.

NinjaOutreach has automated outreach and follow ups
We've invested a lot to make NinjaOutreach as good at outreach as it is at finding leads, so in addition to:
Custom templates
Open/Reply/Click tracking
Email history
Automated follow ups
Sent/Not Sent Filtering
And other ways to effectively manage your outreach campaign.
You can launch automated outreach campaigns (initial email and follow ups) in NinjaOutreach, which will save you hours over the one by one emailing in BuzzStream. And You can also add automated follow-up campaigns to those, so that if people don't reply, they receive an additional email, which greatly improves your outreach.
Additionally, you can manage your own inbox in NinjaOutreach so all your replies are kept in one place!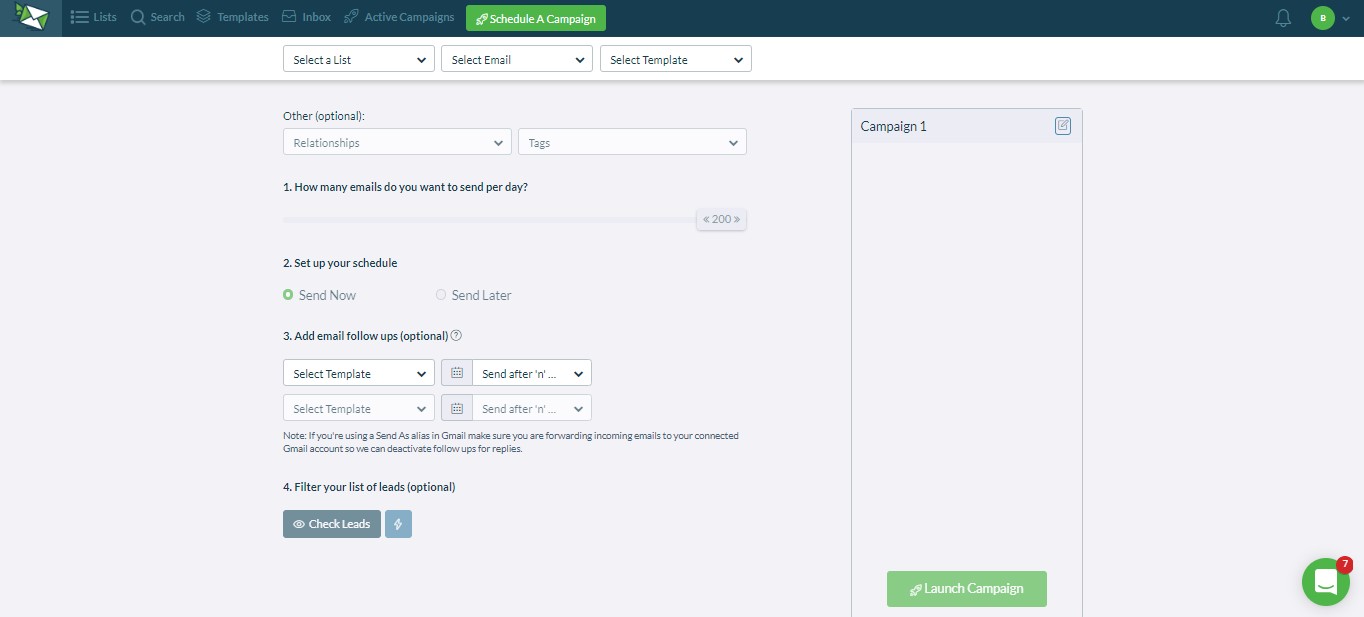 5.

We will meet with you personally
One thing people love about us and our tool is the personal touch we bring to every interaction.
Yes, we're very responsive via email (and it's the founders, not some overseas support team).

But it's not just about having excellent customer support (which we do, but so do many other companies), it's that we literally go all out to make ourselves available.
We love Buzzstream, but did you ever feel overwhelmed by all those controls? Shouldn't you be doing more outreach than employee training just to learn how to use the tool effectively? 
As previous BuzzStream users, we know exactly the specific pain points that made us want to leave and develop our own alternative. We prefer straight up over complex here, and you'll see that philosophy reflected in our foolproof user controls. 
When it comes to emailing, NinjaOutreach outperforms BuzzStream's one by one emailing with our massive, automated outreach campaigns.
Ready to give NinjaOutreach a try?