Looking for crowdfunding startups? Wondering how to start a crowdfunding campaign?
One of the most challenging aspects of getting an enterprise off the ground is funding.
You can attempt to court investors and venture capitalists, but if you're new to entrepreneurship, the odds of being able to secure funding through these channels is pretty slim.
You can also talk to your bank, and even friends and family to see if they would be willing to lend you money, but many times this is also an uphill battle.
What is a budding entrepreneur to do?
One of the best options available to you is crowdfunding.
You can launch a crowdfunding campaign to ask for the funding you require, and validate your idea in the process.
Make no mistake – crowdfunding campaigns take a significant amount of work, but if you're serious about getting into business, then you should be willing to put in the time and energy necessary to promote your project.
Here's what you need to know about starting a crowdfunding campaign:
Presale Your Way to Success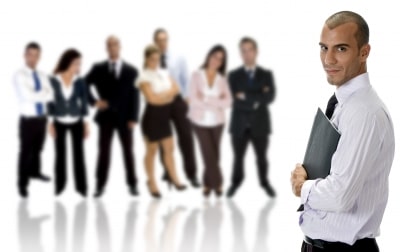 Crowdfunding has presented a significant change in how entrepreneurs evaluate and bring their products to life.
Like the personal computer brought computing to everyone, crowdfunding has put investing and funding in the hands of the masses.
Everyone knows the Statue of Liberty only stands on a granite plinth today because people donated funds for its purchase in 1884.
But back in 1713, the poet Alexander Pope translated Homer's Iliad from Greek into English, by taking advance subscriptions from the public.
The project was a seven year project with a single volume produced each year.
Who knew the public would be so patient to get the 'product' they want?
This sentiment has even carried over into modern crowdfunding, with project creators successfully tapping into their pool of previous backers for new projects.
Crowdfunding has been used to finance everything from the not-so-serious ($1,050 raised for a Chipotle chicken burrito) to the more practical (real estate investments of around $2.57 billion in 2015).
The spectrum of projects you can fund via the crowd are seemingly endless, but getting funded isn't as easy as it sounds.
Campaigns Don't Always Succeed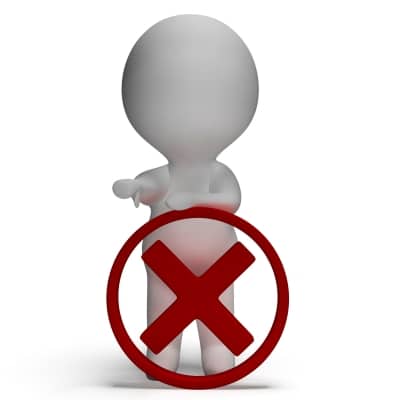 It may seem like a weird thing to mention at the outset, but it's important to recognize that not all campaigns succeed.
There are a lot of rules goes around promotion and advertisements that can go wrong. And sometimes not getting funded can be a good thing.
Why is this important? Because you need to know when to push ahead and try again, or when to give up and try a new or different idea.
According to Kickstarter,  less than 4o% of approved campaigns get funded.
With another 20% of project submissions getting rejected, only around a third of all campaigns actually get funded!
To some extent, you have to be prepared to fail.
There's a great deal you can learn from a crowdfunding failure, and it could provide you with the raw data you need to make adjustments for a future campaign.
Although you should never fail for the sake of failing, it's best to adopt the mentality that you have nothing to lose, because you don't.
You can always try again.
But this 'trial run' provides invaluable real-world data and feedback.
Appearing on a site like Kickstarter that gets more than 13 million visitors every month, gives you tons of the right kind of exposure.
This audience will give you feedback and can help direct future product design.
Just ask the guys behind the Coolest Cooler. Their first round of funding on Kickstarter failed, but they got great feedback and went back to the drawing board.
Relaunching with an improved product, 10 months later, they raised 20,000% of their initial goal!
Understand that it's not all about the money; your crowdfunding campaign can help you validate a product, start building a fanbase and find lifelong customers.
Don't Play the Long Game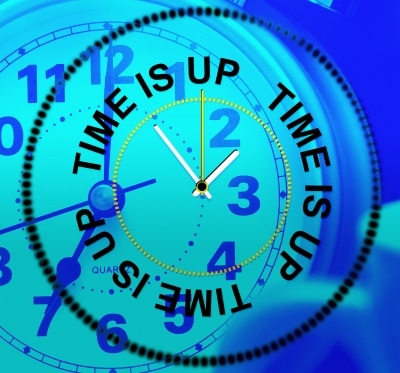 One would think the longer a crowdfunding campaign ran, the better funded it would get.
But according to Kickstarter, longer crowdfunding campaigns are less likely to hit their goals.
Their data shows that a high percentage of donations come during the first days of the campaign.
This is always followed by a lull in donation momentum and then followed by another peak in the number of people donating during the last days of the campaign.
By setting your campaign to run for 30 days, you'll be reducing the length of the lull between the initial and final peaking of donations.
This allows you raise funds faster and get on with production and fulfillment.
Set Realistic Campaign Goals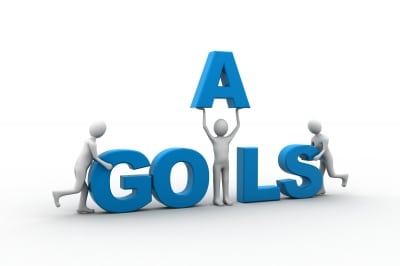 How much money do you actually need to get your business started? Really think about this for a moment.
Odds are whatever figure you just threw out is a little off-base.
Many wantrepreneurs overestimate the capital they require to get their project off the ground.
This is because they've never done the research necessary to figure out what their startup expenses will be.
So before you set a campaign goal that's well above what you actually need to start your business, do your homework.
Find out what the costs actually are. Get the real numbers. Then you can adjust for a little bit of margin.
This process will help you set more realistic and attainable funding goals.
But you should also look into the costs associated with running a campaign and fulfilling orders before committing to a final funding target.
Crowdfunding Doesn't Work on all Crowdfunding Platforms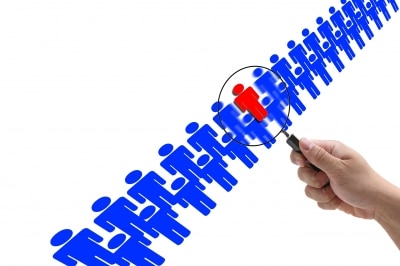 In 2014, backers on Kickstarter pledged more than $1,000 a minute, raising over $529 million. Gofundme is reported to have raised over $470 million in the same period.
Looking at these figures alone, one may be tempted to go to Kickstarter to get funded, but it's not that simple.
Both platforms have very different audiences; creative projects are quickly funded on sites like Kickstarter or Crowdrise.
But for personal fundraisers, you'll find more engaged prospects on Gofundme, Indiegogo and YouCaring.
These platforms also offer different fee structures that will impact how much you have left to bring the project to life.
Kickstarter is the most popular platform for projects that qualify but there are many alternatives to Kickstarter that are worth checking out.
Are you selling a service or physical item? This can become a major issue when you have to deliver rewards to backers two continents away.
Study the platforms and choose one that supports backers you can deliver to efficiently, a platform with reasonable fees and most importantly, one that has your ideal audience.
The Right Marketing Matters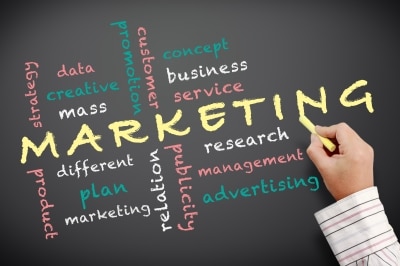 The truth is 'going viral' is a myth that too many business owners believe in; very few products actually go 'viral'.
Proper marketing requires legwork, that project creators may have no time or funds to endure.
This has led to an increase in the number of people claiming to offer 'Kickstarter campaign critiques' and other marketing tips, to new project creators.
Some even claim they can help increase your Kickstarter ranking, for only a few bucks.
To avoid the 'legwork', many project creators pay for these services, only to find they don't do anything for the project.
The most successful campaigns have prepared their whole marketing plan ahead of the crowdfunding campaign launch.
Footprinting the media and influencers who wrote about a similar campaign and then connecting with them for coverage either via twitter or by using tools like NinjaOutreach for influencer marketing (more on that here and here) and implementing a robust blogger outreach strategy so you can reach a highly targeted audience that your project would resonate with can't be overemphasized.
And, during your campaign, you will want to amplify any articles that do getting published by boosting posts to pre-identified and pixelated audiences on Facebook and twitter.
Do not waste your lean startup funds; if you were flush with cash, you wouldn't be asking for donations, would you?
Before you even start a crowdfunding campaign, you should spend up to three months raising awareness for your project.
By taking the time to plan your marketing, you'll save money spent on shady services, grow a solid fan base, and be on track to reach your goals faster while building your brand awareness.
Set Yourself Up For Success
Again, this might sound silly, but it's really important.
If you create a product that you can't produce in a reasonable amount of time, if manufacturing costs are too high, or if you don't plan for the future profitability of your company, you could end up having to deliver on your promise to all of your backers and not have anything to show for it.
In order to determine the viability of your idea, you may need to talk to business owners that are in a similar niche, product manufacturers, software developers, or those that are going to be directly involved in the production process of your project's rewards.
Launching a successful crowdfunding campaign is exciting.
Even delivering orders to your project backers – despite all the work that it requires – can be exhilarating.
But if you end up with a product that can't be delivered to eager customers that are waiting on the other end of your campaign, you're back to square one.
Final Thoughts
Crowdfunding is easily one of the best options for obtaining funding for your project or business idea in today's market.
But that doesn't mean that it will come easy, or that you will execute perfectly on the first campaign you launch.
This is why it's necessary to create margin for yourself – both in terms of time and overhead.
It will almost certainly take longer than you think, and it will likely cost more than you think it will too.
And there are a lot of little details – like fulfillment – that can really come back to bite you later.
Don't wait too long to start a project, but don't rush into it without the right information either.
Project creators are buoyed by their fantastic ideas, by finding a community that shares their enthusiasm and the prospect of 'easily' bringing it to life.
But they rarely consider all the logistics hurdles that surround a successful crowdfunding campaign.
While it may look like the best way to get your ideas into the hands of the consumer, one must realize that it can fail just as easily.
One of the most common causes of failure is last-mile order fulfillment. Production and delivery of 100 orders may have been easily achievable with your initial logistics plan, but what happens when you are 20%, 100% or 1000% funded?
To help creators get around this, Floship developed a custom logistics program to help crowdfunders understand the complexities and costs involved in getting their products shipped.
The free Floship Certified Logistics Plan (FCLP) walks project creators through a detailed multi-step checklist for calculating all logistics costs, testing a reasonable delivery plan, to come up with accurate shipping costs, duty calculations and more.
With over 80% of all projects across platforms experiencing some delay in delivery, don't you think your project should stand out in some way?
Knowing the ins-and-outs of crowdfunding can position your campaign for success and be the difference between success and barely covering the cost of production.
---
Christopher Moore is the Marketing Mixologist at Floship, a venture backed logistics startup based in Hong Kong that specializes in global eCommerce fulfillment and crowdfunding fulfillment. He's been in and out of Asia since 1999, before joining Floship he was across the border in Shenzhen involved in various emerging tech oriented projects, including multiple successfully funded Kickstarter and Indiegogo campaigns focused on robotics and virtual reality.