Blogging mistakes are on its rampant as there are a gazillion number of blogs popping up out there.
99% of them are junk. Setting up, creating great content, driving targeted traffic and over all creating a profitable blog in the process is NOT easy as you think.
Becoming a profitable blogger is not a rocket science though.
You need to learn from your blogging mistakes and try different strategies to find out what works.
Only then you will know what works and more importantly what's not.
Here are top 10 biggest mistake majority of the bloggers make.
You might be doing a lot of them so make sure to avoid them as soon as possible to build a successful blog that makes money and adds value to the blogging community.
Are you ready to find out the biggest blogging mistakes made by 9 out of 10 people? Let's dive into the details.
Top 10 Blogging Mistakes You MUST Avoid
#1. Not defining your ideal subscriber
The #1 mistake of any blogger who wants to make money is not building an email list.
The next biggest mistake is NOT defining their ideal subscriber.
If you don't know whom you are serving, how can you educate them about the products or services you promote?
How can you make sales from your email list? How can nurture your list?
So define your ideal subscriber. Get to know what they want.
Find out theirs wants and needs. Figure out how can you scratch their itch.
Ask yourself questions like "How does my ideal subscriber look like", what he wants? Where he spends his time online? Which products he usually buy?
By spending more time on defining your ideal subscribers, it becomes easier for you to add more value to them and make more sales from your list in the long run.
Not only you can make a lot more sales in the long run by targeting the right people with your content or products but you will also build your authority as an expert in your niche.
#2. No monetization strategy
Starting a blog is really easy.
You can use WordPress 5-minute installation to setup your blog any reliable hosting service.
But making money from it is NOT easy.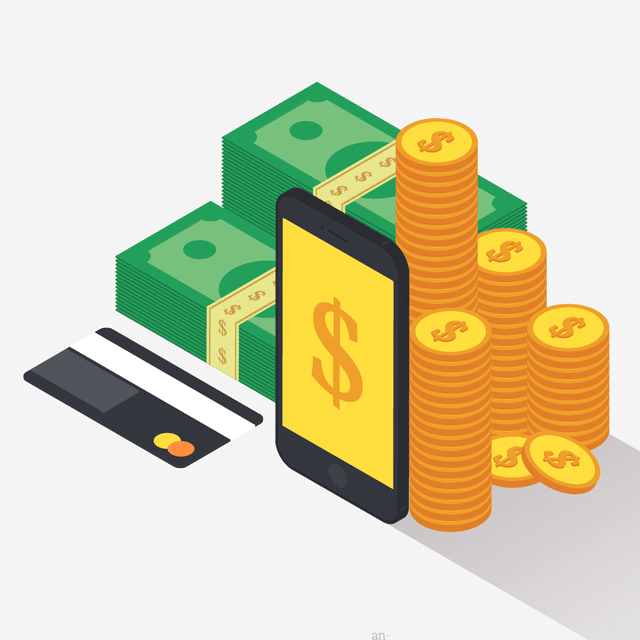 Majority of the bloggers never make even $100 from their blogs.
Do you know why?
They don't have any strategies to monetize their blog.
They don't know how to capture their blog traffic and turn their traffic into sales.
They don't even plan to create a blog sales funnel that allows them to make more sales from their current traffic.
If you are also one among them, stop writing more posts and create a monetization strategy as soon as possible.
Without it, you will struggle a lot to make money from your blogging efforts.
So make sure to create a blog sales funnel which turns random visitors into subscribers into buyers.
Use a lead magnet such as a free eBook, video or guide to capturing email subscribers.
Then, create a follow-up series to educate your subscribers about the products or services you recommend.
That's how you make money!
#3. Not warming up your email list
I made a HUGE mistake of not educating my email subscribers about the products or services I offer at my blog. It's a big blunder.
Not creating an email autoresponder series is a common mistake made by a lot of beginners who are building their email lists from scratch.
Create a broadcast series to send emails automatically to people who subscribe to your email lists.
Make sure to focus on creating awareness around the products you create or promote.
That way you can help them know what your products are all about and make sales in the process.
It's a win/win approach for both you and your subscribers. So start sending email followup series.
#4. No social proof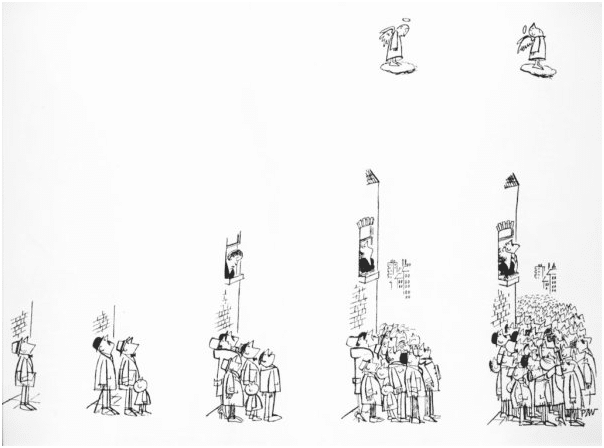 Trust is the currency online. If you don't build trust, no one cares about you or your products.
What's the quickest way to build trust especially with the new website visitors? By showing social proof.
If you are mentioned on any top blog or magazine, make sure to show it a social proof as logos on your blogs.
Show it on the homepage as well as on your products or services page.
This practice can alone help you boost your website conversion rates.
If you don't have any social proof yet, ask your existing clients or readers to write a testimonial about your blog's content or products.
Show them in your blog posts along with their pictures.
It adds more credibility to your blog and helps you increase your sales in the long run.
#5. Not connecting with the influencers
Connections are everything in online. If you don't have any influencer connections, you will struggle to build a profitable blog.
Danny Iny, Derek Halpern, Brian Dean - everyone has used "influencer marketing" to their advantage.
They all have build really massive blogs with the help of the influencers in their niche.
If you want to succeed online, you need to build strong relationships with the top bloggers and marketers in your industry.
Go to twitter, find the influential bloggers and start following them.
Subscribe to their blogs. Buy their products.
Let them know what type of emails or blog posts do you like from their blogs. Engage them with your content.
Offer huge help. That way you can build strong rapport with the authorities in your niche.
#6. Focusing on too many blog topics at a time
There's a technique called "Divide and conquer" to master the blog topics one at a time.
99% of the bloggers fail to build a loyal readership around their blogs is because they cover too many topics at a time.
If you are one among them, stop it and start using the divide and conquer technique.
How does it work?
If your topic is about marketing, instead of covering everything about marketing, start covering just one topic related to marketing such as email marketing, influential marketing, social media marketing etc.
Start writing insightful posts around just that one topic and start growing your followers.
Once you feel that you conquered that topic (as a rule of thumb, gaining at least 3k to 5k subscribers alone on that topic), you can move on to the next.
That's how you can build massive blog readership by focusing on ONE topic at a time.
#7. No unique selling proposition (USP)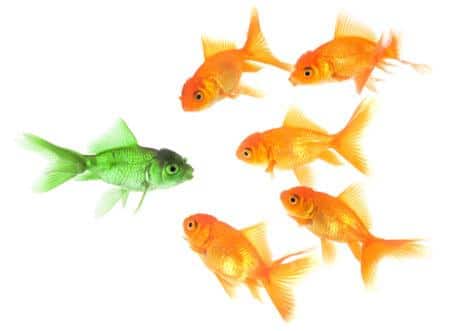 When you are selling a product or a course online, you need to differentiate yourself from your competitors.
Without having a unique selling point (USP), no one cares about buying your products. It's as simple as that.
If you can answer the question like, "why should someone buy from me instead of my competitors", you are already ahead of your competitors in marketing your products the smart way.
If not, your focus should be creating a unique USP for your brand and online business.
If you are struggling to create a USP, here are few smart tips for you.
Create a unique design for your blog. Don't use free themes for god sake. At the same time, don't get a professional looking theme which is used by everyone else in your industry. You can quickly differentiate yourself from others in your competition is to use a unique design.
Don't rehash others content. No one likes to read or share your stuff if you cover the same thing that gets covered in a gazillion of other blogs out there. The smart way to differentiate yourself is to create unique content. Find what your target audience wants and solve their problems through your blog's content.
If everyone zigs you zag. If everyone writes short articles, you write a long form of content. If everyone creates videos, you do podcasts. That way you can quickly create the initial traction to build and grow large audience around your blogs.
Develop your own writing style. Read a lot of articles from the best writers in your field. Read Copyblogger. Find out how they are captivating their readers with their content. Develop a unique writing tone and your readers will love you for it.
Instead of focusing on getting too many clients, focus on few clients and give quality stuff to them by charging more.
#8. Not consistent
Consistency is the key to online success.
You can't build a profitable blog overnight.
Don't expect to make money online as a get rich quick scheme.
No it's not. People who fail at blogging are mostly the ones who give up too early.
As a rule of thumb, don't expect anything be it traffic, subscribers, sales in the first 1 year.
Once you start learning more about blogging and SEO, you will find better ways to grow your audience and increase your website sales.
Just remember the fact that, consistency is the key to success.
Stick to a blog posting frequency and be consistent with your content marketing and social media strategies.
#9. Relying largely upon Google
Don't EVER depend upon one traffic source that too on Google.
You never know when it rolls down another animal update like Panda or Penguin which can take down your best-performing keywords from the first page results.
Diversify your blog traffic sources.
Focus on more on building and growing your email lists from the various traffic sources you get.
That's how you can build a hugely popular blog.
Even if you are depending upon Google, make sure to focus on long tail keywords while creating your content.
Only then you will be able to rank for several keywords at once.
#10. Not creating successful students
Analyze any top blog in any industry (ranging from fitness to cooking to marketing), everyone is offering premium online programs or membership sites.
That's how the blog owners are making money.
But what you need to learn from it is this: they are all focusing on creating successful students.
They are helping their readers (call them as students) to succeed in getting better or making more money through their courses.
If you are not doing that, you can't build a blog that makes thousands of dollars in passive income every month.
Even if you don't make any money in the beginning, you will feel better about yourself by teaching others about what you know.
And by making your audience successful in your field, you can build more credibility and trust.
Final thoughts about blogging blunders to avoid
See, there are no rules in blogging.
The tips and strategies that worked a year ago won't work today and the things that work today won't work tomorrow.
It's all about building and growing "targeted audience" and serving them with the right products or services.
Focus on the long term results and be consistent.
Every blogger makes mistakes and they build profitable blogs after learning from their mistakes.
That's how you should do too.
You can't build a profitable blog overnight.
It takes a lot of time, efforts and energy just like any other business.
If you remember that one thing, you can reap the better rewards in the long run.
So what are your thoughts on this post?
What are the blogging mistake are you making? Share your thoughts in the comment section below.
---
Hi, I'm Anil Agarwal, a professional blogger from New Delhi, India. I was doing blogging part time but recently started taking blogging as my full-time hobby, passion, career and a way to earn money from my blogging skills. I'm having a master degree in computers and I got the motivation to start BloggersPasion blog after seeing the success of some of the leading blogs in blogging and make money online niches like Problogger, ShoeMoney, and JohnChow.