The key to generating more sales is by one; targeting the right audience, two; generating content that specifically helps to drive more people through your sales funnel, and three; giving them a pleasant experience. In short, Targeting, optimizing sales funnel, and providing value.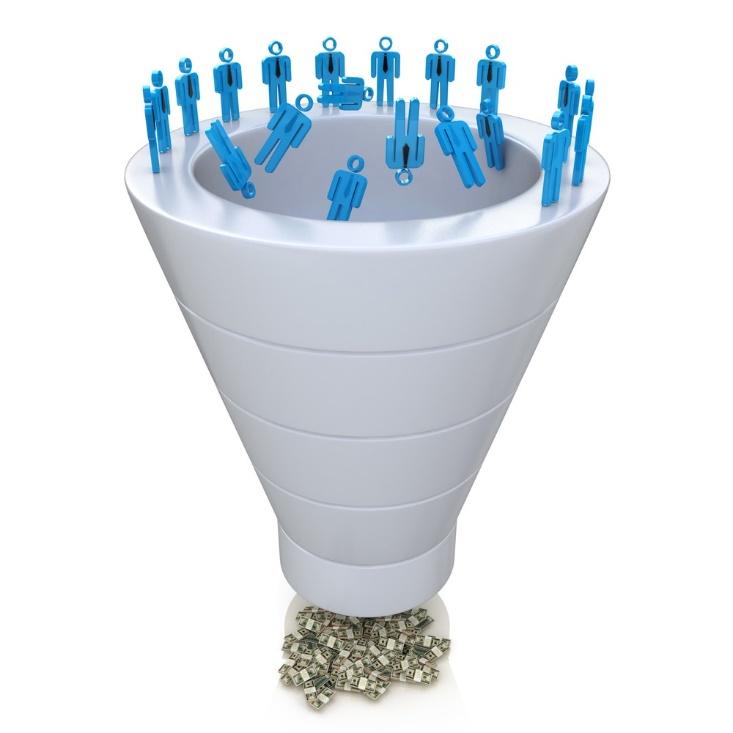 Generating sales for any business is a primary goal, yet many businesses still struggle to make the sales they're looking for to help improve their profit margin and ROI.
This expert guide will give you a rundown of how you can boost your sales funnel and generate profits by using clever content placement.
Let me explain.
Best Content Methods To Boost Your Sales
1. Showcase Good Reviews and Testimonials
Content comes in many forms. Reviews and testimonials are great content sources that, when leveraged right, can really push your visitors through the sales funnel.
In this growing digital age, more and more consumers are relying more on the testimonials and reviews of other previous customers to determine whether they will purchase from your company.
This is why it's crucial to showcase good reviews and testimonials on your website or product pages that are related to the reviews.
When showcasing this type of content, there are a couple of things that you need to keep in mind:
Where possible, have a review tab on your product page. This allows your visitors to decide whether they'll buy from you without having to leave your page. A good percentage of the time when a visitor leaves to search for a product review, they may not return back to your website, thus you lose out on a potential sale.
Monitor the reviews and feedback given by your previous buyers to see whether there's a continuous problem with one area of your business or a certain product. Always respond to negative reviews politely and help to resolve any issues a previous customer may have had. By responding to negative reviews in a polite manner it helps to build trust and your reputation. You'll find your consumers will feel as if you care about them and their needs which can lead to repeat sales.
Showcase both bad and good reviews, as long as you have more good ones than bad ones. A company that has no bad reviews is rare and may send up a warning sign to your new visitors. As long as you politely deal with your customer's bad reviews, you won't have a problem.
Remember:
Testimonials and reviews are an essential element of the sales funnel process. Due to the heavy reliability of people wanting more information on a specific company or product, it's more important now than ever to incorporate this content into your website.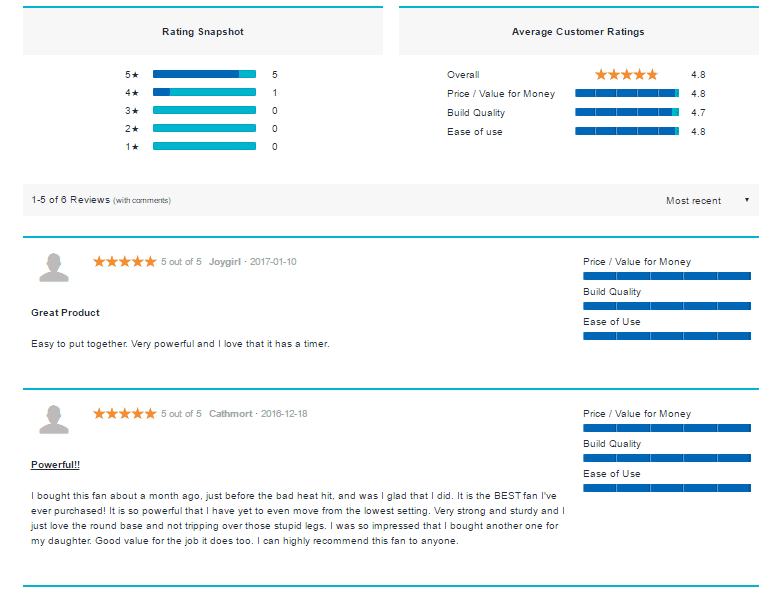 2. Deliver Professional, High-Quality Product Descriptions
The downfall of many businesses is that they don't have adequate product descriptions. When a consumer is in the market for a product, they want to know more about it, especially if they're paying a lot of money for it. If you stop and think about it for a moment, would you purchase a $300 product if there was a one-line product description? The answer is no because you aren't convinced whether the product is the right one for you and can do what you need it to.
To help increase more sales you need to have adequate, informative, professional, unique and high-quality product descriptions on all of your products. Yes, even if you have 10,000 products, you need 10,000 good quality product descriptions. In delivering your visitors with informative product descriptions you gain their trust and their interest. This goes a long way to help push your visitors down through the sales funnel further. So how do you write product descriptions that will gain sales momentum?
Here are some tips:
Make sure the product descriptions don't contain any spelling or grammar mistakes. This is very important as mistakes will damage your reputation and make you appear unprofessional.
Add specifications or special features in bullet point format or with their own images as seen in the image below. You'll find that consumers will skim the specifications first before reading the actual product description. If the bullet points contain something they're after, they will then look to the rest of the content to help them decide on the product.
Keep it short and simple. Don't use too many large words. It needs to be written so your audience can understand it. Keep the description around the 200 words mark or less. You can write larger descriptions but many consumers won't end up reading large blocks of text. You need to catch their attention fast and push them to make a decision fast.
Write unique content. If you duplicate the manufacturer's description, it not only hurts your website ranking, but your consumers don't want to be bogged down with the same information over and over as well. They would want to see the product they're interested in, in a new light, and creating a unique product description is the best way to achieve this.
Write with an objective in mind. Showcase in the product description what the benefits are and what they can gain from using the products. Writing something like: "This stroller shade parasol helps to keep the sun off your baby while reducing skin damage from sunburn" is better than "This stroller contains a shade parasol."
Creating new product descriptions and giving your customers more information can help to really improve your odds of your visitors making a purchase as this helps you to gain their trust faster.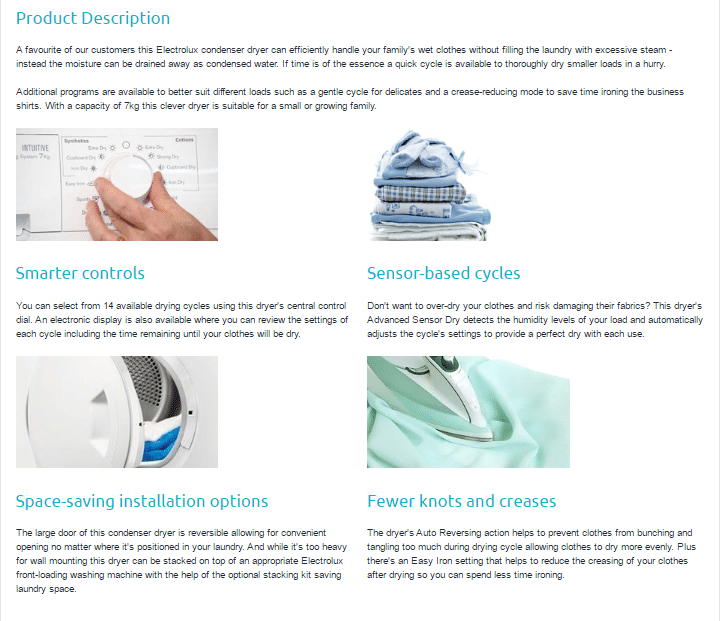 3. Give Them Helpful Information
Information is valuable when it's written well. When you want to improve sales, make sure you have content that can help them understand your products better or that is informative to your industry. This can be done by incorporating different blogs and articles into your website. Consumers like it when a company can help to solve their questions and problems. You can do this by providing them with content that ranges from:
Buyers Guides
Product Guides
How Tos
Tips and Tricks
+ much more!
When writing content, however, there's a trick to it. You need to:
Make sure the content is unique and isn't duplicated from other websites as this will hurt your reputation and your website ranking. Use Copyscape.com to help check for plagiarism.
Make sure the blogs and articles are relevant to the products, industry, or the different services that you're providing. There's no point talking about horses if you're into breeding rabbits.
Ensure all content created is checked for spelling and grammar mistakes. Mistakes make you appear unprofessional in your consumers' eyes.
Use engaging titles with power words. Example: "Powerful New Fast Acting Anti-Aging Serum Is Now Available!" is more appealing than "Anti-aging Serum Now Available".
Balance out bulky text by using paragraphs, subheadings, and bullet points. The bulky text is hard to read and is a deterrent for many readers.
Make sure the content is informative, answers their questions, and gives them something they can take action on straight away. A generic article won't help to drive more people through your sales funnel.
Overall the content should be of the highest quality. It should be useful and your readers should gain something from it.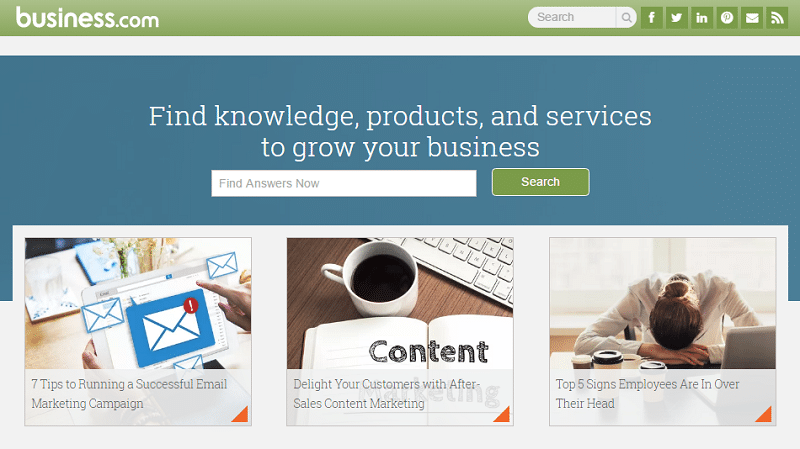 4. Trigger Emotional Responses
Last, but not least, it's a good idea to aim for an emotional response from your readership. Many companies use emotional marketing with their content to help push more sales. The two most beneficial emotions to trigger are:
Happiness
You can generate happiness in a number of ways, but the best way is by sharing content that has a feel good and happy message in it. If you're selling something you can trigger happiness by:
Giving them a price cut or deal.
Installing a product for free.
Offer free shipping.
Give them a gift voucher after a purchase is complete.
People love to be given things for free or to save money where they can. This is a great way to generate happiness and to generate loyal customers.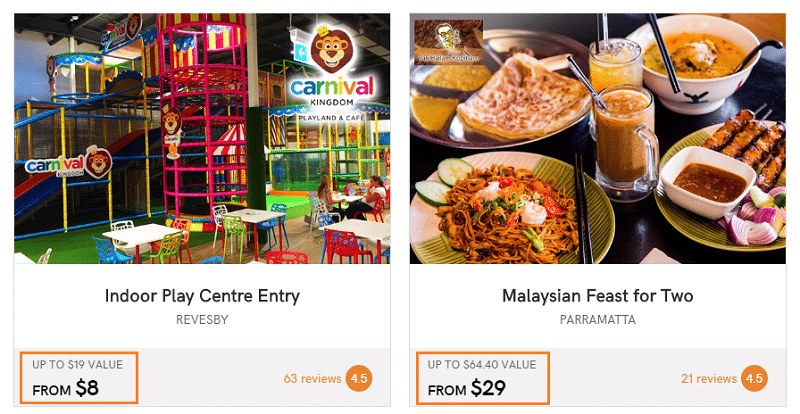 Passionate Anger
Passionate anger is often used by charity organizations to help get people behind a cause. When using passionate anger, you need to make sure you don't overstep your boundaries.
When selling your products, service, or company image, it's important that you let people know you're a proud supporter of a charity or cause that is worth fighting for. Passionate anger comes when you're passionate about something.
By showing your support, customers who are also in support of your cause will begin to trust you more and become loyal to you. This loyalty, in turn, can help to generate more sales.
When triggering passionate anger, though, make sure you have a positive spin. Example:
Not A Positive Spin: Too Forceful
Many Dogs Are Passing Away In Kennels Each Year. Do Something Now
A Positive Spin:
200 Dogs Pass Away Each Day In Kennels Across The Country. Your $1 A Day Can Help Save 2 Dogs From Death This Month.
Leveraging emotions from your content and powerful images like in the below screenshot can help greatly to generate more sales and conversions depending on your audience and your business.

Conclusion
Generating more sales with your content is all about how you use it to your advantage. By considering this content above, you can easily start to generate the sales you're after. Are you going to implement any of these things?
---
Aaron Gray


Aaron is the co-founder of Studio 56 and is a passionate digital marketing expert who has worked with some of the largest digital marketing agencies in Australia. He has been working in the digital marketing field for ten years. Aaron loves to travel the world to not only enhance his cultural experiences but learn and enhance his skills in the digital marketing industry. He is dedicated to helping others reach their online marketing goals.