I think we already know that emailmarketing has a lot of uses.
For one, it can be used to offer products and services to your audience.
It could also be used to share information and know your audience.
Even building powerful backlinks and brand awareness.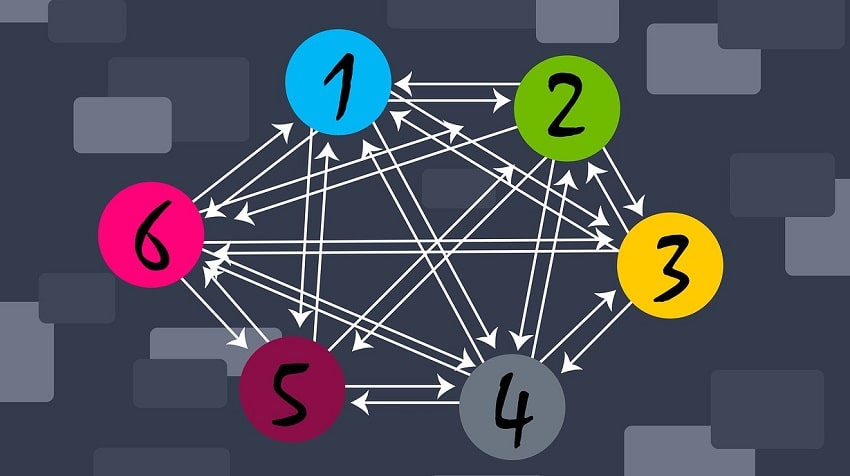 However, the advantages and use of email marketing do not stop there – one unique marketing email advantage is that you can use it to build powerful and relevant links through email outreach.
The success of this, of course, is with the use of a proper email strategy.
This post will teach you just that!In this article, you will learn the following:
What is email outreach?

What "stuff" can you email people about?

How do you find the proper people to outreach?

How should you compose the outreach email?
What Is Email Outreach?
Email outreach is basically emailing a well-known figure or authority in an industry in an attempt to build a professional relationship with him or her as well as to get relevant, white-hat, and powerful links from his or her website.
Outreach may sound easy, but it is actually quite challenging. For one, email marketing is a numbers game where you have to hustle and email a lot of people before you get substantial results.
This is the reason why automation is very important and Email Octopus can do just that with very little cost.
It is also challenging because the people you are reaching out to will not easily give you a backlink.
There are certain quality standards you have to pass before they give you the nod.
What "Stuff" Can I Email About?
When you do email outreach, you should be trying to connect with an industry influencer, not just some random blogger you found on Google.
So for example, if you are in the health and wellness industry, you might want to try emailing Heidi Kristoffer, a famous yoga instructor of the Hatha and Vinsaya Flow.
You also have to realize that most of the time, well-known personalities are swamped by all kinds of emails: comment notifications, PRs, fan mail, and even hate mail.
Some emails will even be like yours – outreach emails for backlinks.
This means that your email will just be one in a hundred or even in a thousand other emails he or she receives every single day.
And that means one thing: YOU SHOULD STAND OUT.
But how? Let's enumerate!
Do you remember our previous article about making creative subject lines? You should do just that. Enough with the generic and "salesy" subject lines and more with the click-inducing ones. You can still use a template for mass emailing, but at least customize the email so it will read as if it is a personal one. Even Obama's email campaign starts with a "hey".
You have to offer value in your email – be it a new article you wrote, an infographic, or a case study, you have to offer something new and that will incite his or her passion. Did the person in question publish an article about a Financial Advisory practice? Why don't you whip up an awesome infographic to complement his article? Infographics are effective outreach tools (and my go-to content pieces as well) because it can complement posts about a variety of topics. What's more, infographics are not only informational, but entertaining as well. If you have a case study, you can use that as an outreach piece too.
Interesting topics aside, you should also have a decent looking website. The person in question will surely check your website and if sees a shoddily made site, he will probably have second doubts giving you a backlink.
How To Find The Proper People To Outreach
Now that you have something to email, the next step is finding the person you will email.
Here are the steps to do that:
First off, find blogs with good metrics. At the end of the day, the goal of email outreach is still finding a great website so you can place your links.
That is why this step is necessary. A website with Domain Authority (DA) and Page Authority (PA) of at least 20 is a good benchmark.
Trust Flow (TF) and Citation Flow (CF) of 15 is also a good place to start.
To find websites with metrics like this, all you have to do is perform a Google search with the following term:
"blog"+"your-keyword-here"
Search results will show you a top blogs in your industry and all you have to do is choose the ones you like. Choose a blog with:
·

Lots of relevant comments on posts. Spam comments are big red flags.

·

The author actively replies to comments.

·

A professional and updated look.
You can check the metrics your Moz's Open Site Explorer and Majestic SEO.
Their premium version cost a fortune though, so if you are strapped for cash you can go to this site for free.
After filtering, create your shortlist and start emailing!
How To Compose The Outreach Email
Composing the email is the tricky part because your email should sound genuine while not trying to be an ass-kisser.
It also should not feel salesy or pushy. I guess it is easier to explain with an example:
Hey Bob,
I hope you're doing GREAT!
I am emailing you because I really liked your article about Man Buns and Weird Beards: This Has To Stop! Great article you have there!
And I agree with you that this fashion trends needs to stop – just imagine the maintenance cost of those beards.
I thought I'd reach out to you because I just published an infographic on 6 Ways To Avoid Man Bun and Weird Beard Conversations and thought it might interest you.
Would it be OK to pass along? I'd love to hear your opinion about it.
Either way, keep up the good work with your website. I'll always be a fond reader.
Cheers,
Bill
Did you see what I did there?
I praised the website and the article, but not to the point of worshipp

I mentioned an article the Bob wrote. This signifies that I really am reading his blog. I also went ahead and told him my opinion too.

I segued by saying "I thought I'd reach out to you…" and then told him I have an infographic on the topic

I finally asked if I can share it to him and told him that either way, I will still read his blog.
Conclusion
That's about it! Hopefully, with this strategy you'll get a lot of relevant and powerful backlinks.
What can you say about the strategy?
Yay or nay?
Share your opinion on the comment s section below!