Blogger Outreach & Influencer Marketing Case Studies [Updated]
How powerful is influencer marketing? And how does blogger outreach factor in?
To answer these questions, we turned to one of our favorite resources: case studies.
We're no stranger to creating massive case study compilations. For a worthy example, check out our EPIC list of Marketing Case Studies.
This time, we want to create an updated list focused on answering our new questions. So, we powered up our handy NinjaOutreach tool, hit Content Prospecting, and searched for the best case studies on Influencer marketing and Blogger Outreach.
To start our list, here are our latest top 5 favorites!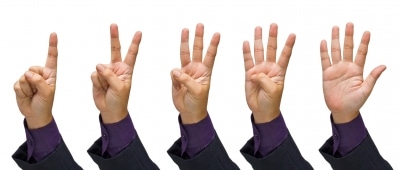 Our Top 5 Favorite Blogger Outreach Case Studies:
Inbound Marketing: How influencers grew website traffic 204% in four months for a convenience food company - We love this case study because it shows how, without paying for any marketing program, Klean Plate used blogger outreach to connect with influencers in their niche. The result? They grew website traffic 204% and increased online sales 14x in just four months.
The Value of Mega and Micro Influencers: A Case Study - Ever wondered how to target the right influencer for blogger outreach? Which influencers  are worth the time and budget? This case study that compares the impact of micro influencers and mega influencers in the organic beauty niche sheds some light.
Sales Effect Study: Influencer Marketing by Nielsen Catalina Solutions - One of the biggest and most thorough case studies ever done to measure the direct effect of influencer marketing on sales. The results in a nutshell:  Influencer marketing can drive up to an 11x increase in annual sales vs traditional digital advertising. The low-cost, high-return influencer marketing model, to use a quote from the study, "Blows traditional digital advertising results out of the water."
Influencer marketing can drive up to an 11x increase in annual sales vs traditional digital advertising.
Click to Tweet
The Importance of Influencer Marketing in the 2016 American Election - While this is not a case study in the strictest sense of the word, this made it into our top 5 because of its interesting talking points about influencer marketing and its power to influence a country's election results.
Other Awesome Influencer Marketing Case Studies:
Case Study: Tilting Point's soft launch influencer marketing campaign - Does influencer marketing work for mobile games? Game publisher Tilting Point proves it does with their influencer marketing success story. Their blogger outreach campaign gave the game a 245% organic uplift and boosted App Store rankings from #1224 to #192.
Case Study: How Anki Earned 19M+ Impressions, Capitalizing On The 2016 Election - For robotics and AI toy company Anki, influencer marketing has helped them knock their KPIs out of the park. Initially expecting only 8 million views, their multi-influencer campaign ended up giving them close to 20 million views.
Blogger Outreach – Mustela Case Study - Premium baby skin care brand Mustela benefited from the power of "mummy bloggers", gaining over 1k followers in a month. One post got 15k views in Instagram stories and over 800 likes in less than 24 hours, with many clamoring to know more about Mustela's products.
Inbound Marketing: How influencer marketing attracted 100,000 website clicks to luxury mattress site - Leesa, a direct-to-consumer luxury mattress manufacturer sponsored Youtube influencers and reached out to customers and social media influencers for reviews. This resulted in more than 100k visitors and 400 sales since they launched their influencer marketing campaign.
How Chobani's Influencer Program Elevated Their #BreakYouMake Campaign - In a saturated market, consumer product Chobani is always pushing to stand out. In this campaign, they ramped up their blogger outreach, targeting top influencers to help promote their Greek yogurt brand. With social media personalities and curated hashtag in place, Chobani launched their campaign and immediately reaped the benefits of this strategy, with 90% of engagement largely driven by their strong roster of influencers.
Case Study: Influencer Marketing Campaign for NYC Restaurant Group - Pepe's Restaurant Group wanted to spread the word and raise sales for its five Manhattan-based restaurants through social media strategy, an influencer marketing campaign, and a blog ambassador program. After six months of the campaign and with the help of an agency, the end results were: 45 influencer visits, 4.5 million impressions, 66,500+ social interactions, and average engagement of 2,000+ per post. Sweet!
Cleaning The Slate: A Swiffer & Mr. Clean Case Study - Swiffer and Mr. Clean enlisted the help of an agency to put together an influencer marketing campaign. But they did not want just any influencer, they wanted influencers who had just recently moved homes. Why? The goal was to tell personal stories that show how the company's products took part in the homemaking experience. The result? In only three weeks, the campaign sparked great conversations on homemaking, drove more than 4,500 social shares, reached 3 million individuals, and got more than 50 million impressions.
Case study: How influencers can cut through social noise -  In the case of Calvin Klein, influencers such as Kendall Jenner, Miranda Kerr, and Iggy Azelia, among others, posted selfies featuring the brand's products and the hashtag #mycalvins. These posts followed a crucial format: the selfies must feel organic and not overly promotional. This campaign immediately generated viral results. Over 6k fans submitted their own #mycalvins selfies and the hashtag reached a combined global following of over 90 million fans. In two weeks, Calvin Klein gained almost 13k Instagram followers and over 38k Facebook fans. Global sales also saw an upturn.
Measuring The Impact of One Perfect Tweet: Arby's Case Study - Sometimes a simple social media post can generate disproportionately large returns, especially if posted with the right content, the right audience, and the right time. One such phenomenon happened during the Grammy's. Amused by the likeness of celebrity Pharell's hat to their company logo, fast food chain Arby's sent a tongue-in-cheek tweet with the message: "Hey Pharrell, can we have our hat back?". The post went viral, getting engagement with over 118K people, over 180K retweets, favorites and related organic mentions, and nearly 170 million potential impressions. All this within a span of 2 days.
Social Media Marketing: GNCs strategy for courting online influencers and adding 383,000 Facebook fans - Changing brand perception can be difficult. In this case study, health and nutrition products retailer GNC took a grassroots approach and surveyed influencers and customers to help them refine their product and their marketing. What did they get out of their influencer marketing tactic? Almost 400K new Facebook fans, 60K more Twitter followers, and increased sales.
ANA Social Media Influencer Outreach Brand Ambassador Case Study - All Nippon Airways (ANA) utilized Brand Ambassadors to create social media buzz for the launch of their new "Inspiration of Japan" service in Los Angeles. Within 24 hours after gathering 30 Brand Ambassadors for a promotional party, over 300 tweets featuring pictures of the event resulted in almost 5.5 million impressions.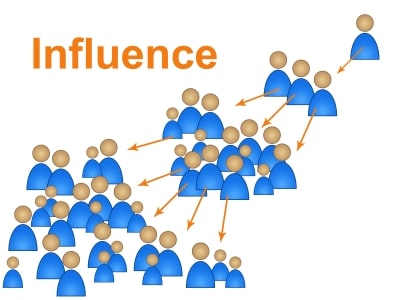 What Happens When Guy Kawasaki Tweets Your Post to His Followers? - Influencer marketing can create a huge impact on social media marketing efforts. In the case of drumup.io, Robert Kiyosaki, the author of the bestselling Rich Dad, Poor Dad series, tweeted one of their posts. The result? They got more than a thousand shares and a 600% increase in app downloads.
"Guy Kawasaki tweeted our post within a few hours of its publishing! His Twitter followers re-tweeted the post and several of them checked the blog post out and spread the word. This triggered a chain of people of sharing and liking the resource. "
A Masterclass in Influencer Marketing [case study] - The Conversation - There have been books written on influencer marketing. Long and complex books. Books that talk about context, strategy, the buying cycle, monitoring, evaluation, ROI and much, much more. But this case study shows how one company won one of the UK's foremost parenting influencers with just a simple strategy:
How a celebrity influencer gave #CadburyCraveyard a new lease of life - For Halloween 2015, Cadbury's brought back one of its old chocolate bars back from the dead with a social media vote. This case study looks at how the brand generated huge interest on Twitter, with a little unexpected help from a celebrity influencer.
Campaign Case Study: Marmot Inc for Oliving by Hans - Marmot Inc. is a Sydney-based full-service marketing and blogger outreach agency that was founded in 2012 by Simon Marmot, who has over 20 years experience working for Saatchi & Saatchi, Cudo and Mamamia.
"We wanted the Oliving by Hans product story to unfold naturally," Simon Marmot told Influencing.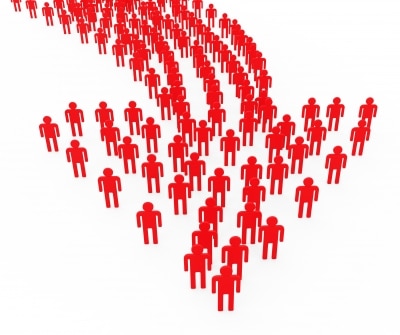 Marriott Case Study Reveals Story Topics & Tips for Pitching the Web's Top Influencers - Bloggers are proven to drive millions of consumers (and consumer spending) to the products, services, and destinations they write about. If you're a PR pro in the business or consumer market, blogs will soon be your number-one priority when it comes to coverage—if they aren't already.
Boutique Fashion Retailer Increases Influencer Engagement through REACH - Influencer marketing is an important component to any online content marketing strategy, especially in the retail vertical. REACH influence marketing services, provided by Schaaf-PartnerCentric, can help curate the outreach to, and provide guaranteed placements on, influencer websites and social outlets.
Sleep Naked Social Media Campaign: A Case Study Exploring the Role of Online Influencers - Abstract: How do you get people talking about an unknown brand in a category of undifferentiated products? That's the challenge U.S. Cotton presented to its communications team in 2012.
Shutterstock Gets Social – Digital PR Case Study - Shutterstock gets social by engaging in a social outreach program suggested by The Future Buzz.
Anatomy of a bad pitch: 5 things marketers and agencies should AVOID when pitching bloggers (case study) Brand Meets Blog - Pitching matters. How you pitch a blogger could be considered the most crucial part of running a successful blogger outreach offering as a brand or agency.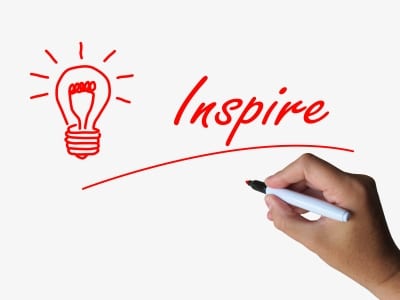 Ongoing Influencer Marketing Case Study Series - mediakix - These airlines partnered with top social media influencers to create aspirational lifestyle content, market to new audiences. Here's a look at what they did.
Starbucks' "Tweet-a-Coffee": Turning Tweets into Sales - Coffee fanatics now have a new way to share their obsession, courtesy of Starbucks' "Tweet-A-Coffee," Launched on October 28, the program allows U.S. users to sync their Starbucks and Twitter accounts and send a $5 digital gift by tweeting @tweetacoffee to the handle of the intended recipient.
Blogger and Media Event Case Study: How to Host an Awesome Ice Cream Tasting Blogger Event? - The hardest thing to imagine for most people is what constitutes a newsworthy media event for influential bloggers. For that reason, I will revisit media events that failed and share some ideas about what they transform it into awesomeness.
Friends with Benefits - Marta Cowburn Cuests, PR; Marketing Support at SilverDoor, shares her experiences in targeting social influencers on Twitter.
Blogger Outreach for Oxfam America's International Women's Day 2012 Campaign -Long story short, we were asked to provide digital support for the campaign; specifically, to engage bloggers with the goal of raising awareness for the campaign and the work that OA does to empower women around the globe.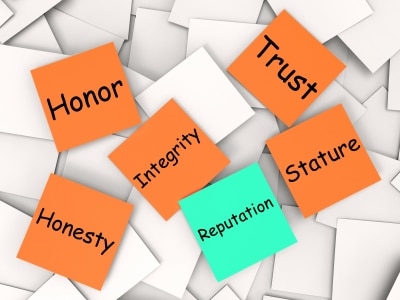 Influencer Outreach Case Study - Women Who Inspire - Influencer outreach done poorly can hurt your brand. Here's a great example of getting it right from Smoyz and Kotex.
---
Effective And Easy To Use Influencer Outreach Tool  :  Create Custom Templates with custom fields to send personalized influencer outreach messages to your contacts either via email or contact form.  Comes with tracking and easy email integration
---
How Influencer Marketing Increased Our Leads By 250% - Writing can be time consuming, and that's the problem with generating thought leader content —it takes too long. So how can you get busy thought leaders to participate in your marketing campaign? Get them talking!
Backyard Takeover: Influencer Marketing "Grows" Brand Awareness - Everyone has that one spot in the yard or on the patio that could use a little sprucing up. It has potential but keeps finding its way back onto next year's to-do list.
Pirelli Case Study - Facebook and Blogger Outreach - For tire manufacturer Pirelli, Voice designed a successful social media marketing campaign including a Facebook application and targeted blogger outreach.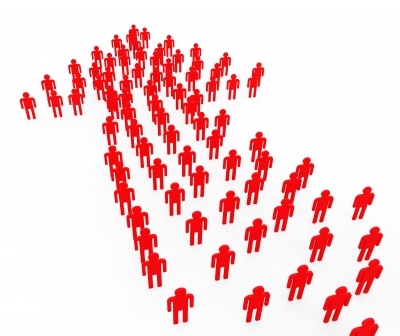 Blogger outreach that works - Not long ago I wrote a piece on influencer outreach exploring some of the most common hurdles to working with consumer influencers, and the problem of quantifying real impact on consumer purchase decisions (leads, bookings & revenue), as opposed to relying on indirect measures of audience engagement (followers, impressions, re-shares etc).
Need Blogger Outreach? A Case Study in How NOT to Do It | PRBreakfastClub - Blogger outreach is an important part of marketing and PR strategies. But there's a right way (and many wrong ways) to conduct effective outreach.
Restaurant Marketing Case Study: Engaging Influencers, Gatekeepers, Bloggers And Media -  Based on more than a decade of entertainment industry brand integration experience, we knew that the assistants of studio heads, celebrities, agents and others are the key gatekeepers for restaurant's that want to penetrate the elite group of the city's dealmakers.
Carolee Sherwood: Tortoise vs. Hare - An Influencer Marketing Case Study,  you know the story. There's a score to settle between the tortoise and the hare. The hare is haphazard and in a big hurry.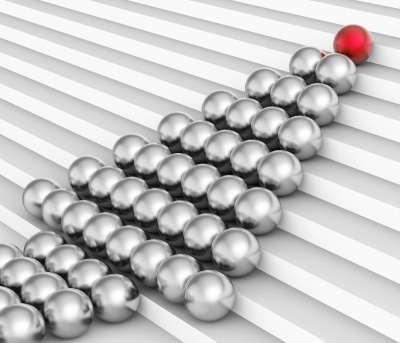 How to Better Apply Tactics of Influencer Marketing to Improve Your Activities Online - How better to apply tactics of Influence marketing to your own activities. 5 key points of Influencers ranking and the factors how to get it more positive.
How To Use Social Influence To Build A Personal Brand - I recently wrote a post for my friend Mark Schaefer's award-winning blog businessesgrow.com. I wrote specifically about how individuals can use social media channels and blogging to build their personal brand.
How Buzzsmith Elevated Bugaboo's Brand Recognition Offline and Brought Engagement Levels to Measurable Results Online - In Buzzsmith's audit, we found that one of the world's most famous stroller companies happened to be one of America's least talked about, at least, when it comes to who was talking about them online.