Scalable And Effective Blogger Outreach Tool
---
Find out which prospects are opening and clicking emails, and which templates are succeeding.
Power Your Influencer Outreach With Analytics And Automation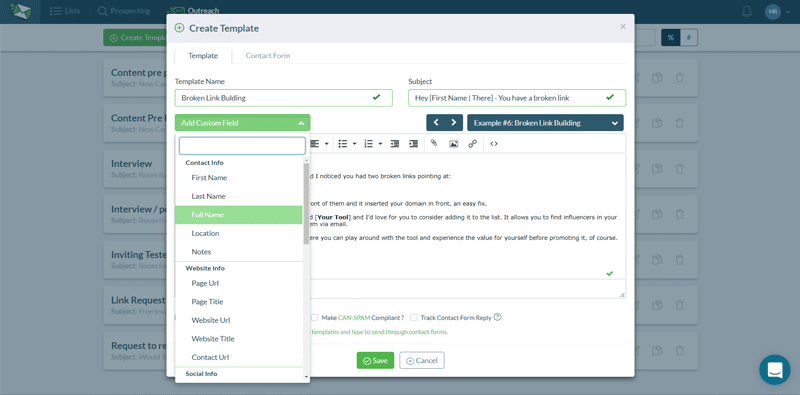 Quickly Personalize Your Templates
Create templates with custom fields to send personalized influencer outreach messages to your contacts. Common contact fields will automatically populate emails and contact forms, greatly improving your response rate.
Automatic Email Outreach Campaigns
Set up automatic outreach campaigns to your list and send custom HTML templates, saving you tons of time.
Track and filter by sents, opens, replies, clicks, and follow ups for easy outreach management.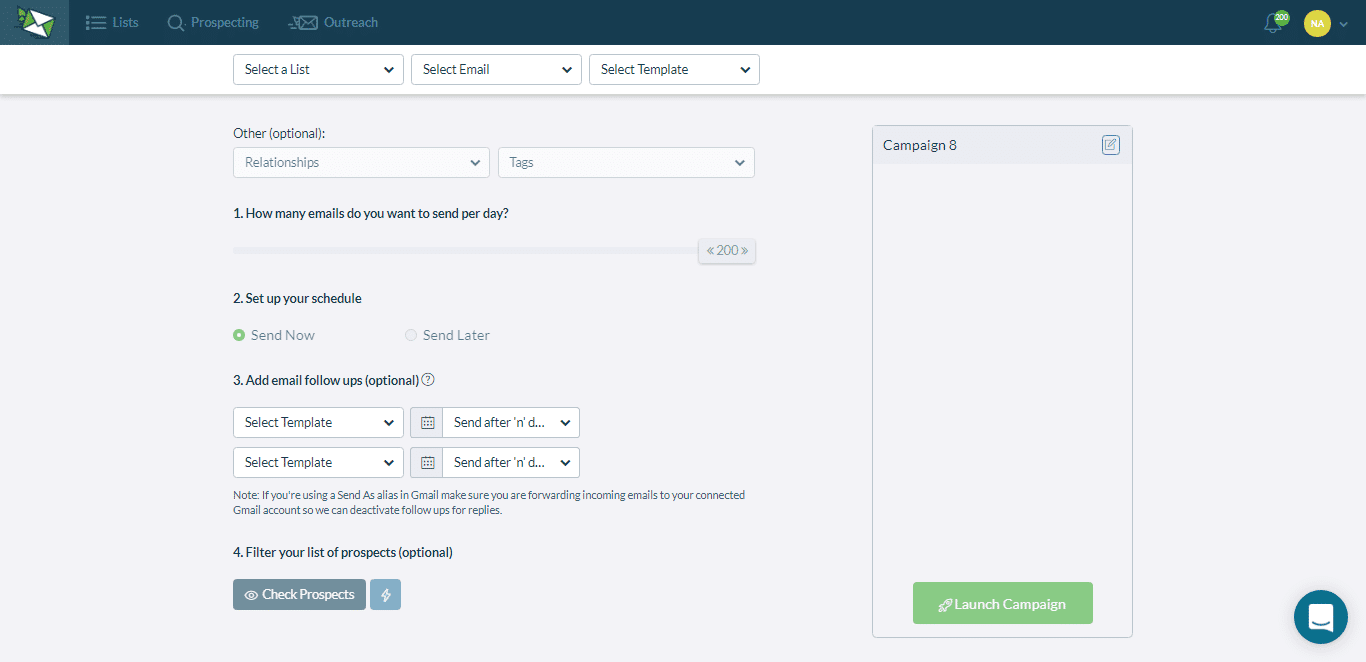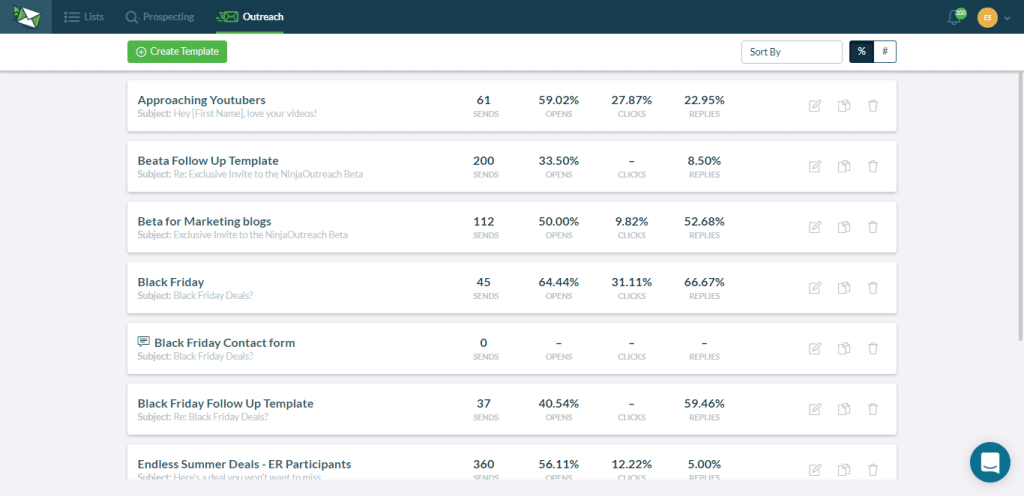 Track Your Email Statistics
Know which outreach templates are providing you with the highest open rates, click through rates, and reply rates. We also identify which prospects are performing each action.
Don't Let Conversations Slip Away
In-app and email notifications alert you when a prospect replies.
Filter by which prospects opened, clicked, or replied to an email
as well as when follow ups are needed so prospects don't slip through the cracks.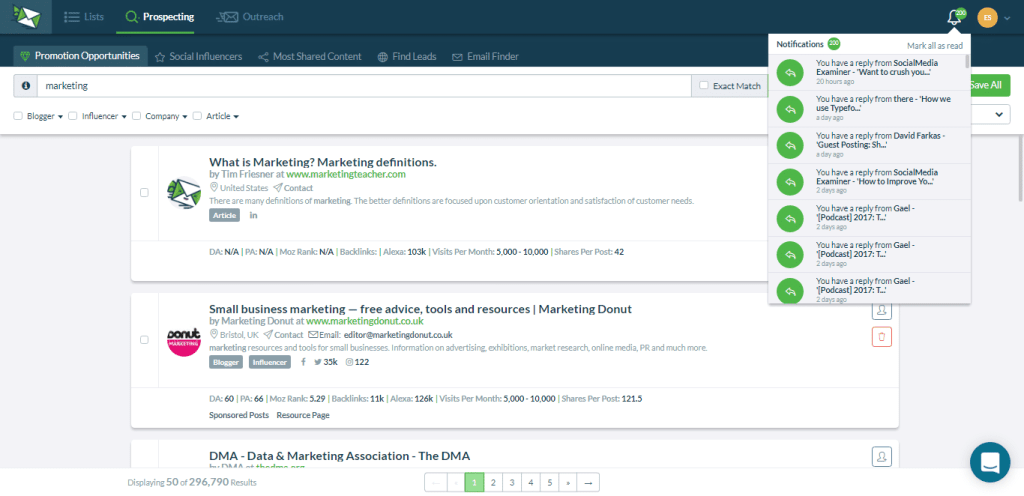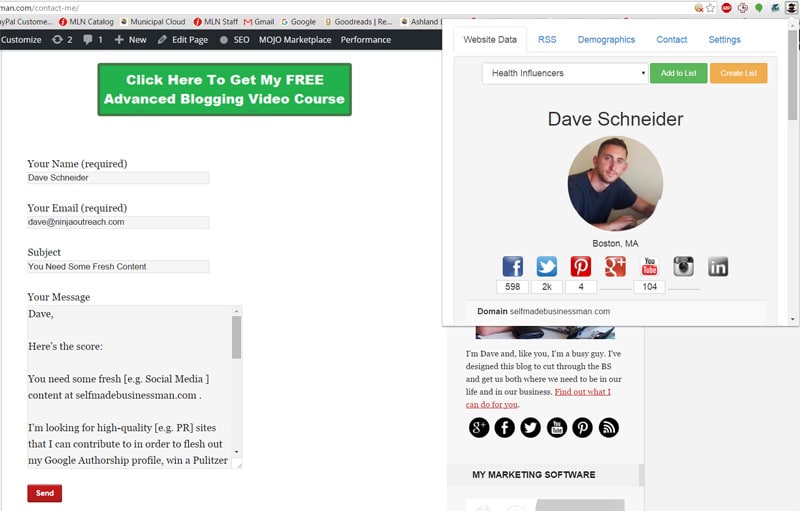 Autofill Contact Forms
Contact up to 25% more prospects with our auto contact form filler,
which puts your templates and personal fields directly into the contact form
and keeps track of that in the prospect's outreach history.
Your Own Outreach Inbox
An in app inbox syncs with your email client to copy relevant prospect conversations,
allowing you an easy way to view your influencer outreach history and follow up.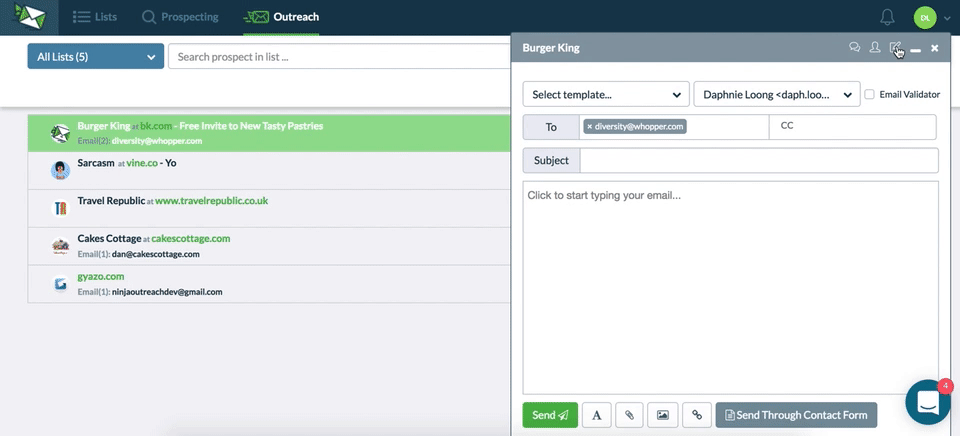 Ready to give NinjaOutreach a try?