You might wonder what is meant by optimization of social media or by social media optimization services.
You need to first understand the concept of online marketing and the role social media plays in it.
It involves creating threads of discussions and engaging followers in interactive sessions on the different social media or public media sites.
The activities are designed to trigger interest about products and services of a company.
You might even wish to raise awareness of a cause that you are promoting. Such a form of online advertising has its own set of benefits.
However, it is not easy to plan out the social media marketing campaign without prior know how of the different sites, how to design the campaigns and launch them in the different sites and so forth.
You need to understand how the social media can be utilized to market the unique product, service or cause that you wish to promote.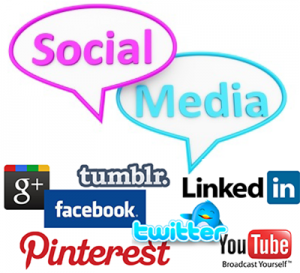 Effectiveness Of Social Media
When you are confused as to where to begin in the vast world of the social media, you may avail of the expertise of social media online marketing firms. There are certain facts that you need to consider:
There are seven million users on social networking sites like Facebook who actively use their account
Online video and multimedia promotions are also used on these sites
Twitter has over two million users across the world as well as celebrities who use the platform to engage their fans and followers
Studies indicate that more than fifty percent of people who follow a certain product or business on social media sites are likely to purchase from these businesses
Services Of Social Media Marketing Firms
Such facts indicate the impact that the social media sites have and how businesses can cash in on the interest that is generated via such sites.
Businesses who utilize these platforms can not only reach their target viewers, they are able to share information of interests with them.
Thus if one takes up a service package of professional social media firms, they will be able to reap many benefits.
These marketers will design the campaign for social media marketing as per the nature of the business venture that the client wishes to promote.
Power Of Blogs In Social Media Marketing
Web blogs have progressed much from merely being personal journals of individuals. If you have a business that you would like to promote, write about it on your blog.
Companies are using this technique to talk about their products and services at a more personal note.
They are catching the attention of people by writing out interesting blog topics that talk about the
interesting features of their products or services. One gets to have more knowledge of their brands, engage with the companies more and hence, is more likely to try out their products or service.
Even individual sites which deal with different topics can link to the related items that are being sold and people might just read a blog, click on the link and make a purchase.
Blogs are thus, a vital part of social media marketing. Writing blog content and marketing it in an attractive way is what makes bloggers find lucrative avenues online.
How A Social Media Marketing Firm Will Proceed
Social media marketing services will explore all the avenues that exist which will prove beneficial for a client.
When one is promoting their personal services, they might want to develop a followership on Twitter.
When one is marketing a brand, Facebook accounts and blogs would be more appropriate.
In such ways, these services will help to design the right marketing campaign to explore social media.