October updates
We just pushed some major software updates! 
You can now access YouTube and TikTok influencer data: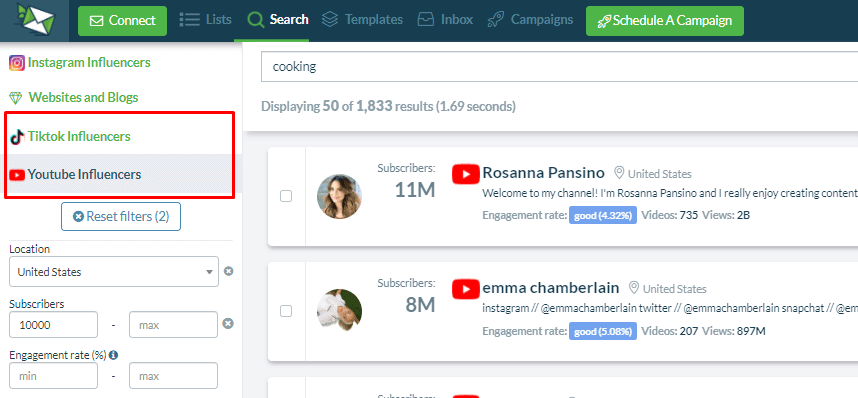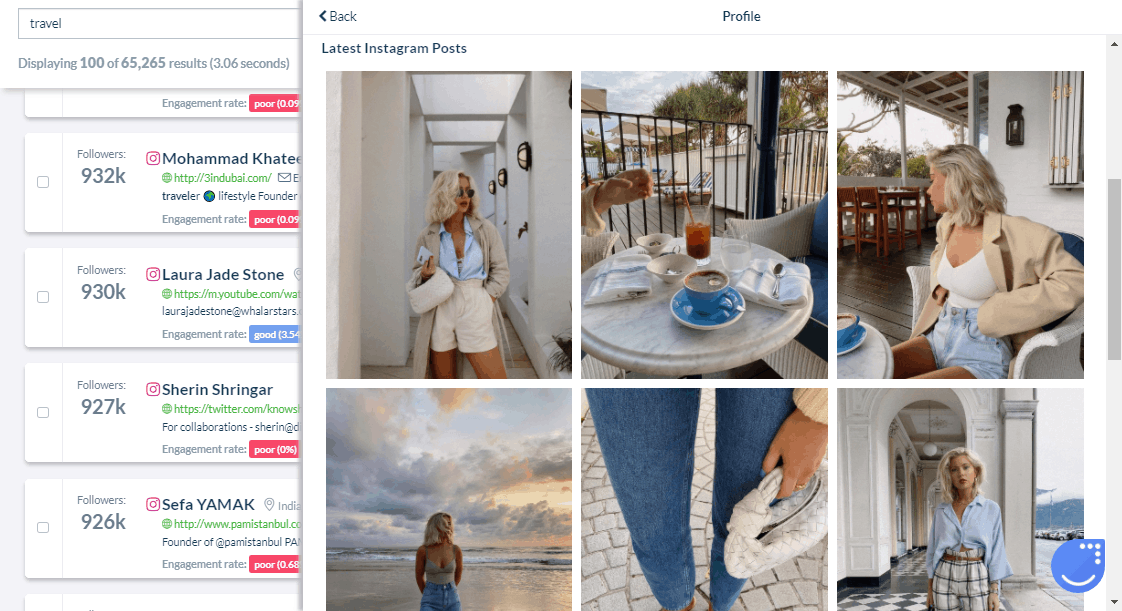 Thanks to the new gender filter you can find the right Instagram influencers in no time:

We also added the ability to combine anchor text with our custom fields when you create a template: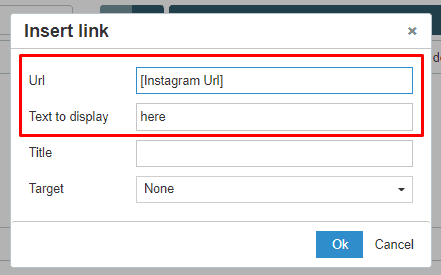 August updates
We just made several updates!
Now it's even easier to find the right list thanks to the quick search on your List Management page!

We also added the option to pick which connected email you want to use to send a test email from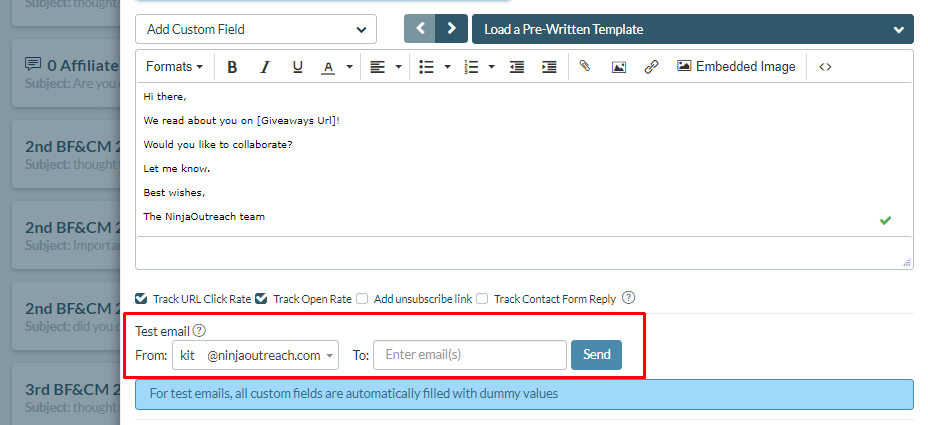 Also, now you easily can track your daily and monthly email sending limits via the Payment and Billing page:

June updates
We just pushed some major updates to our Templates page!
The quick search will help you find the template you need even faster:

Now it's easier to see all the details you need when you are previewing your templates:

Also, we just added some new influencer outreach templates and you are more than welcome to use them:

We just pushed a software update!
Now you can easily filter all Instagram influencers based on contact information availability and find targets for your next email campaign even faster!

April updates
Some more updates from the team of NinjaOutreach!
Now you can find influencers only by applying filters! That allows you easily find influencers based in a specific location without having to use any keywords 😉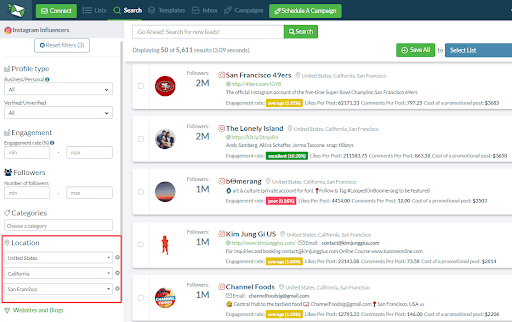 ---
We just pushed some more software updates!
There are some major improvements to the campaign management page! Now you can easily see a quick overview of the general performance of your campaign: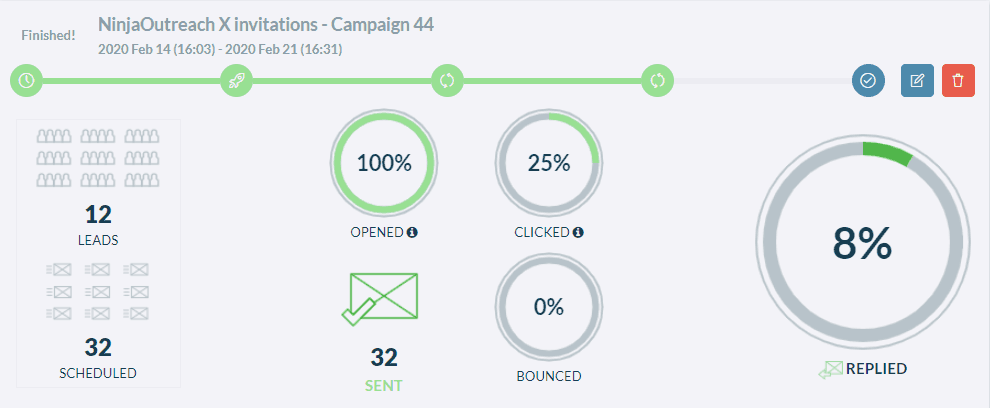 It is much easier to track your # of users/seats & emails because we have improved the account usage tracking section: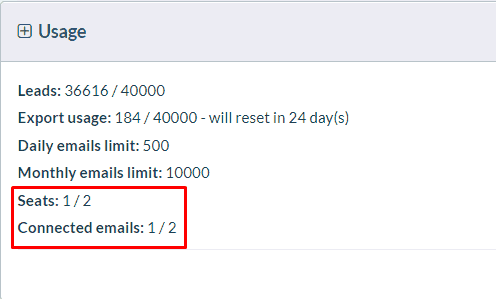 March updates
We just pushed some software updates!
All follow-ups are automatically sent as a reply to the original email 😉

Also, you can see the quoted text from previous messages when you reply via our inbox:

Plus, we have improved the custom field for

[Page URL]

and now it will also include the URL prefix (https://):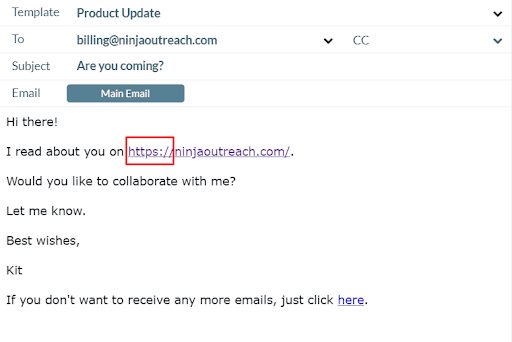 February updates
We just did a software update with some changes related to our active campaign management section! 
Long story short:
Now you can manually remove followups for the recipients of your active campaigns

(that comes in handy if a lead replies from another email address but you want to make sure they do not get any more followups, for example)

:

We have also added a more detailed info panel that helps you see the exact time the email was sent / will be sent:

January updates
We recently did some updates related to our emails section!
now you can instantly see the advanced options to insert IMAP/SMTP credentials: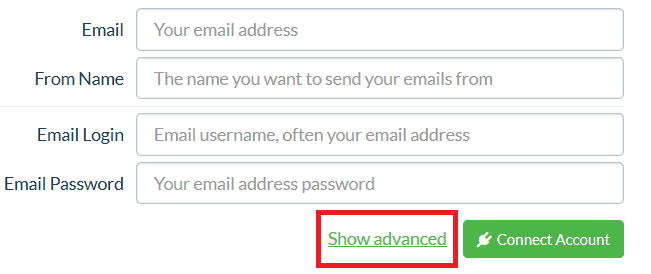 it's also possible to only specify SMTP credentials (this makes it easy to connect a send-only account, for example, Amazon SES, Sendgrid, Sendinblue):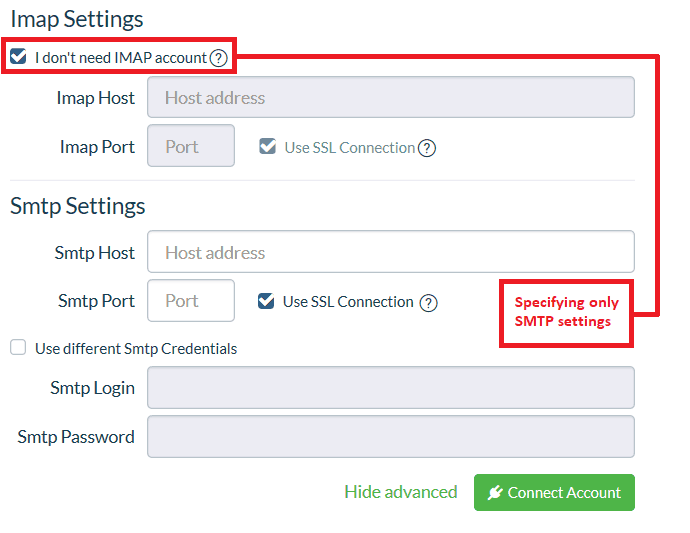 the application will also try to guess the correct connection parameters from the domain!
December updates
We just pushed some software updates!
Now you can track your export limits in a more convenient way and account owners have new permissions that will help them manage their team.
Account owners are now able to:
prevent sub-users from exporting any lists of leads

choose whether sub-users can see the other team members


Also, it is much easier to track your account usage because we have improved the export counter and the paid exports are now being shown separately:

For any feedback, suggestion or problem do not hesitate to contact us!