DoFollow blogs are essential to any marketer's link building campaign. That's because:
DoFollow blogs give you DoFollow backlinks
DoFollow backlinks from relevant, quality blogs ensure that you pass maximum link juice to your site.
To explain, your backlink profile largely determines how your site will rank in search results.
So, the better your backlinks, the greater your chances are of getting ranked higher. And one of the fastest sources of quality link juice is to get DoFollow backlinks from DoFollow blogs.
To that end, below is a list of 50+ quality DoFollow blogs that we manually searched and verified using NinjaOutreach, Moz, and Ahrefs.
We will be updating this list regularly, so make sure to check back in every once in a while!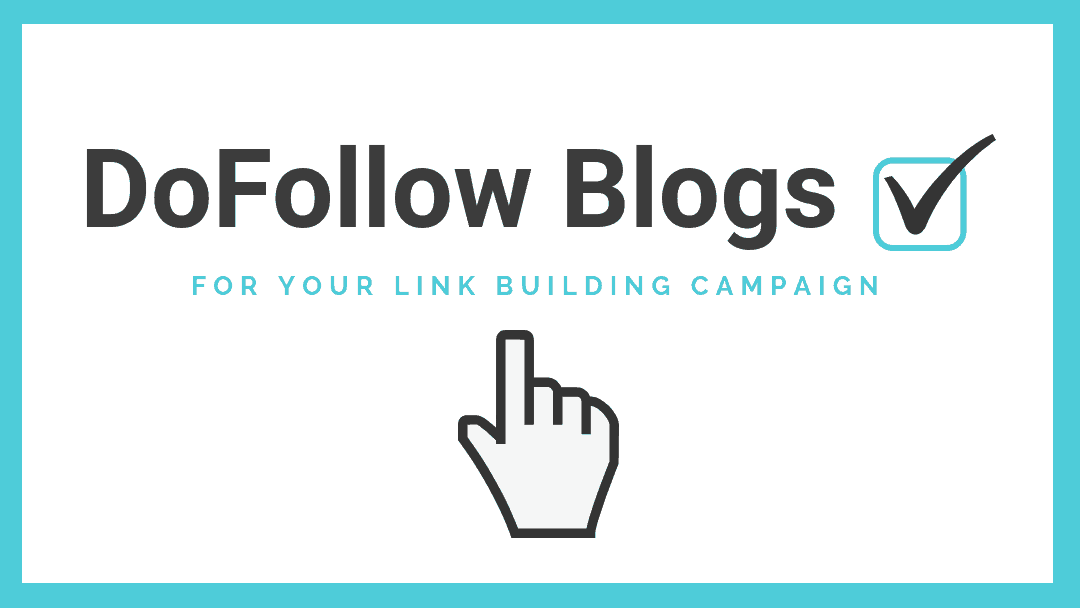 DoFollow Blogs List | 50+ Verified DoFollow Blogs For Link Building
Lemon Stand Blog
My Template Storage
Just Publishing Advice
Wise Pops
Online Sales Marketing.com
Event Juice
Nightwatch IO
Web Gator
Can't wait for our next update? Here's how you can find more DoFollow blogs on your own time.
How To Find More DoFollow Blogs On Google
1. Go to Google search settings and configure search display settings to show 100 results per page.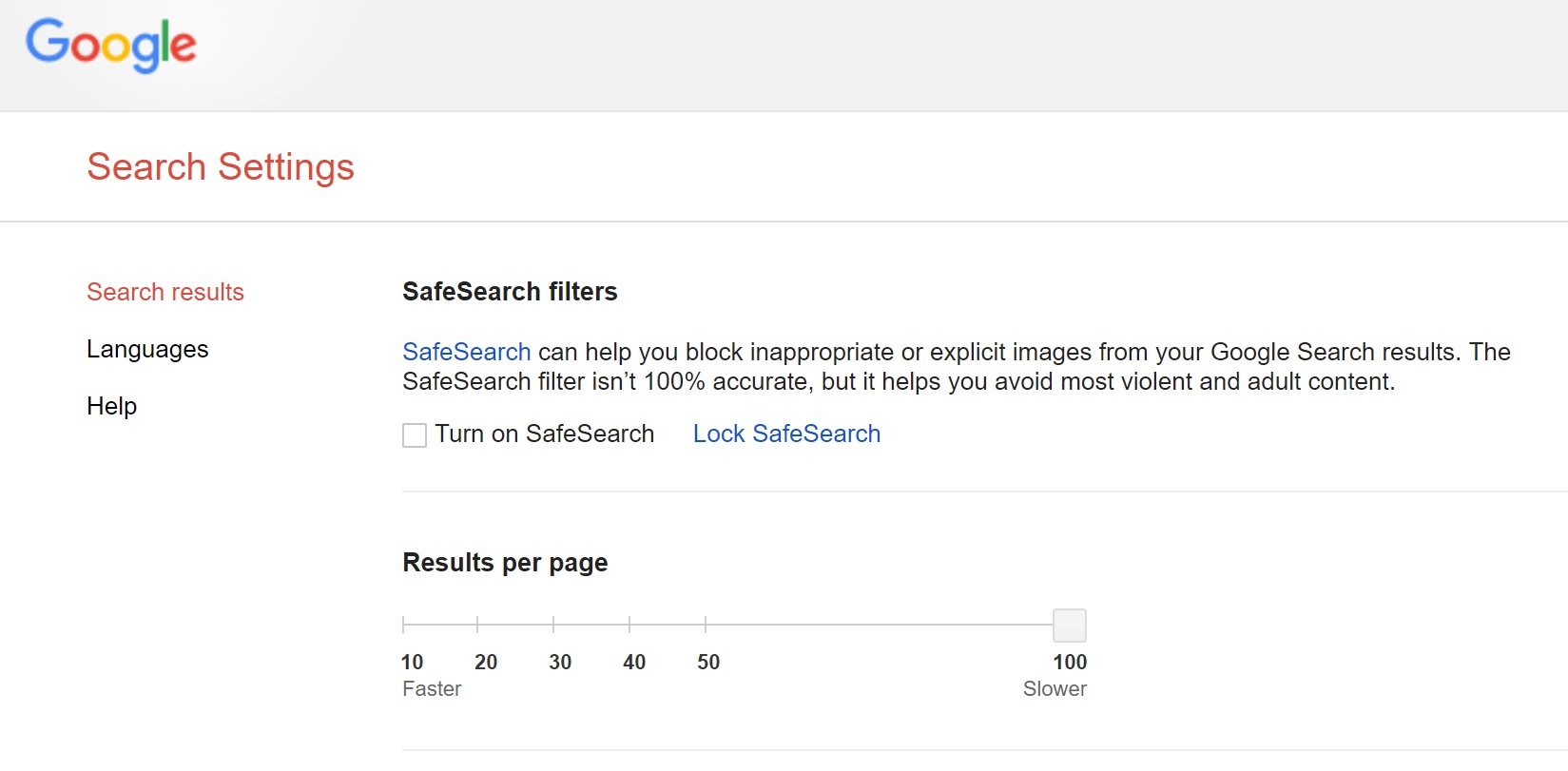 2. Type this search query: [topic/niche] inurl:write-for-us intext:dofollow
So if you're looking to get DoFollow links from DoFollow blogs in the marketing/seo space, use this query:
marketing seo inurl:write-for-us intext:dofollow
3. For the next step, you'll need the NinjaOutreach Google Chrome extension. If you don't have it yet, here's how to install it.
4. Once you see the search results for your query, right-click on an empty space and select Load links on NinjaOutreach.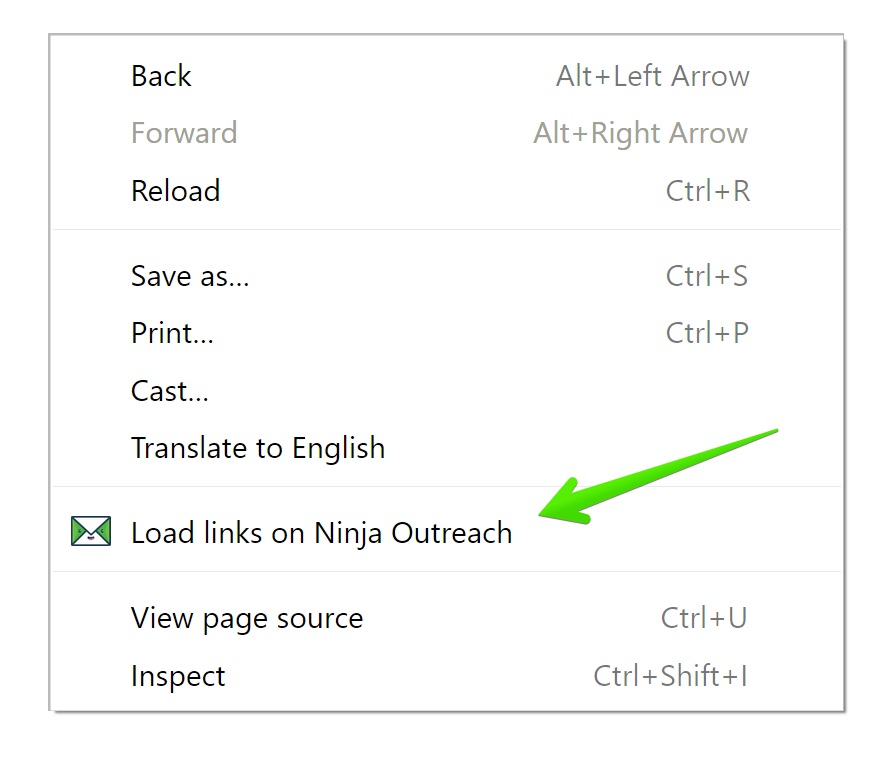 5. Wait for a few seconds, then click the NinjaOutreach Chrome extension to unfurl your list of links.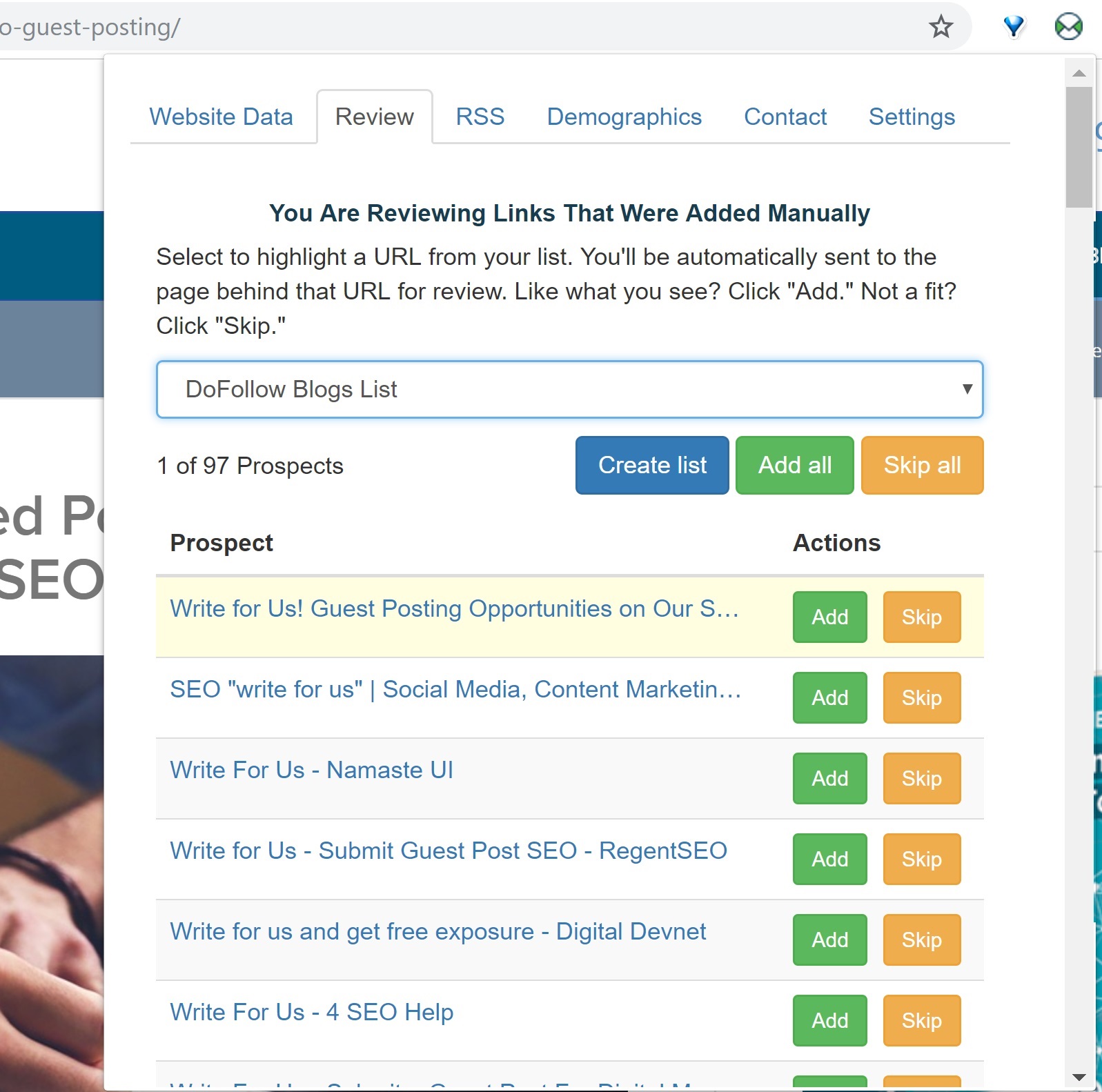 6. Create a new list to add those links into your list of leads.
7. Click Add All and wait for the links to get imported to your account.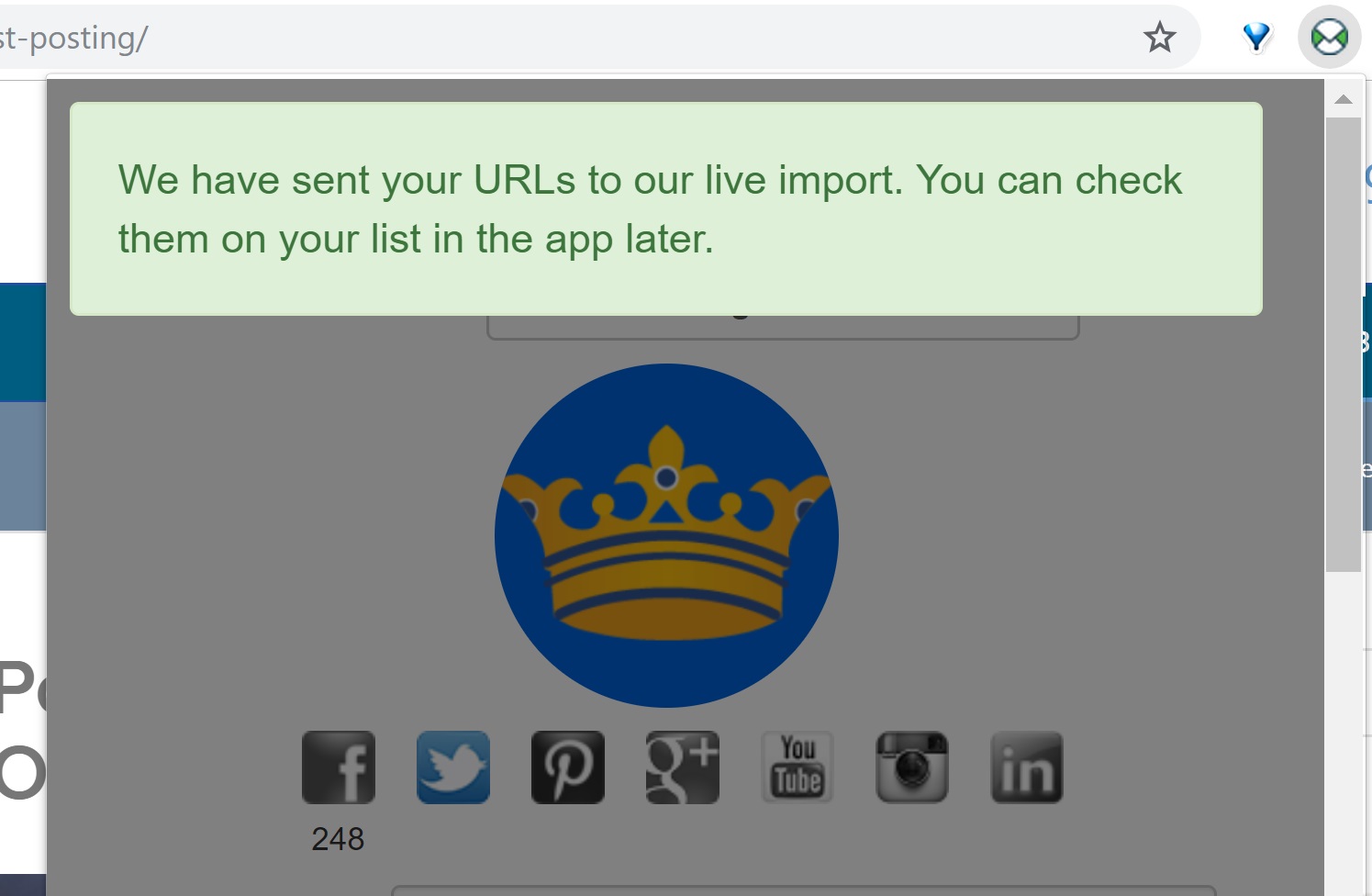 8. Log in to NinjaOutreach. Go to List of Leads and select the name of the list you added your DoFollow blogs leads to.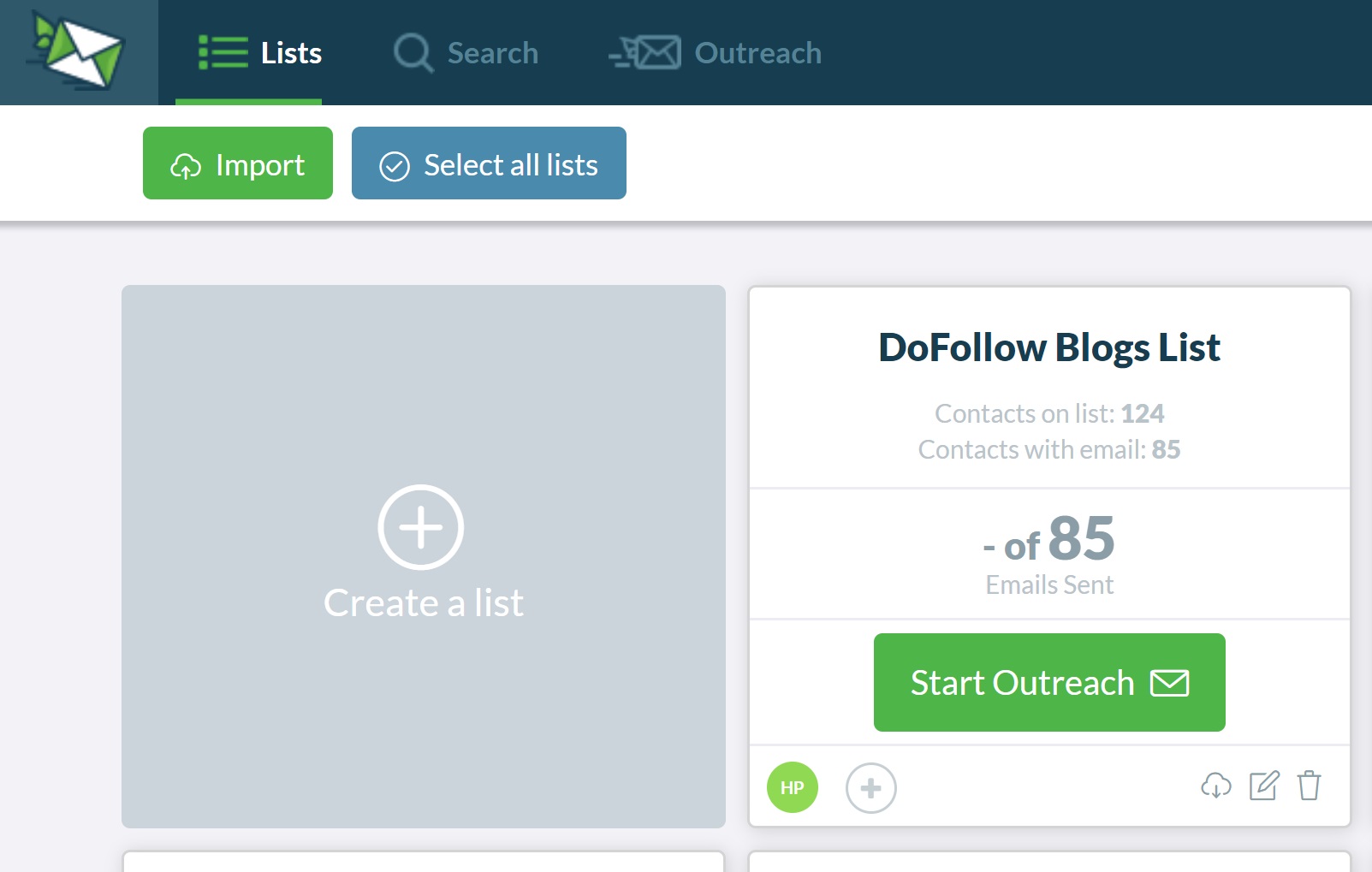 9. If you want to contact only the sites with higher domain authority, just go to the domain authority filter. Open the filter to show only the sites DA 15 and below.

10. Once NinjaOutreach is done displaying the leads with your required DAs, click the bulk actions box and delete all the displayed leads for that filter.
This should remove all leads with DAs 15 and below from your list.

11. At this point, you can choose to review each lead manually, or you can head straight to outreach.
If you can spare the time, and so you're always on the safe side of things, we recommend that you give your list a quick go-over before sending your outreach.
How To Clean Up Your List of DoFollow Blogs
Web scrapers may be correct most of the time, but no web scrapers in existence are 100% correct, all of the time. (Even Google!)
So, it pays to review the data that you've collected.
It doesn't have to take hours. Most of the time, you just need to do a quick pass to make sure the email addresses you collected makes sense for the websites that you have.
Tip 1. The email address domain should match the domain of the DoFollow blog you are targeting.
Tip 2. If the email address uses a Gmail or other hosted mail account, make sure the email address still makes sense. It should contain the name of the site, the site owner, or something like [email protected], info, author, support, etc.
In some cases, NinjaOutreach can't find an email address nor a contact URL for a web page. When this happens, simply delete these leads.
How To Delete DoFollow Blogs Leads With No Contact Info
1. Click Filter lists, choose the Email & Contact URL filter, and click Has Neither.
This will show only the leads on your list that have neither email address nor a contact URL page.

2. Once the list is done populating with your filtered leads, click the bulk actions box and choose Delete.
What's Next
Now, all that's left for you to do is to send outreach to these leads.
To know how to set up a mass email outreach campaign for DoFollow link building, watch this quick auto-outreach demo.
Alternatively, you can play around with the keywords you use so you can keep adding leads to your list. NinjaOutreach will just automatically discard any duplicates, so you don't send a link outreach message to the same lead more than once.
Remember, when it comes to link building, you're typically playing a numbers game.
From our experience launching link building outreach campaigns, you'll typically get at least 2% to 3% response rates. And that's for a list of at least 1k leads per campaign.
So, keep going at it.
DoFollow Blogs, Links, And Link Building Resources
In case you're interested in other DoFollow blogs resources or more link building ideas, check out some of our other articles below: