The importance of headlines can never be over emphasized because headlines are what your potential readers will first come in contact with and it will either pull them in or send them away. If your headline is well crafted, it will bring the potential reader to your blog and if not, they will just look the other way!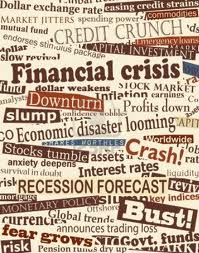 Your blog posts headlines need to be fascinating and attractive to anyone who comes across the post title, you should craft your headlines in such a way that will tempt people to click through to your blog due to curiosity to find out the content behind that headline.
I have experienced the wonders of magnetic headlines, both on my blog and on other top blogs out there. In fact, a post on this blog got popular due to its fascinating headline as well as its great content body.
In other to help you create enticing and tempting headlines, I have put together a list of 100+ words that you can start inserting into your post headlines for better Click Through rate (CTR); insert these words into strategic places in your post titles to make it more attractive and eye-catching.
These words are meant to help you catch a reader's attention and help you improve your post-CTR, you should not see this as a trick for attracting people to CRAPPY CONTENTS, they may visit the first time, but mind you they will surely not visit you ever again.
So here are the Amazing Words:
Great
Awesome
Super
Cool
Secret
Sexy
Rock-solid
Best
Top
Better
Quick
Fast
Real
Ultimate
Effective
Efficient
Excellent
Amazing
Shocking
Warning
Crazy
Must have
Essential
Important
Proven
Explosive
Extreme
Unbelievable
Unending
Viral
Spice
Exciting
Dangerous
Current
Weird
Interesting
Enticing
Fascinating
Funny
Love
Ever
Unique
Eye-catching
Superb
Guarantee
Easier
Strange
Special
Fresh
Perfect
Free
Huge
Impressive
Killer
Popular
Powerful
Pretty
Worst
Major
Striking
Clever
Boost
Exceptional
Bullshit
Fluffs
Absolutely
Mega
Creative
Brilliant
Fantastic
Latest
Immense
Significant
Tremendous
Truth
Facts
Distinct
Key
Strong
Uncommon
Stunning
Complete
Total
Guide to
Valuable
Known
Serious
High-quality
Achieve
Avalanche
Unending
Continuous
Master plan
Unfailing
Incredible
Proven
New
Badass
Kick-ass
Actionable
Intriguing
Unknown
Neglected
Magnetic
I will love to add this; don't ever forget the SEO aspect of writing a headline when you are writing one. I will suggest you write your SEO headline first with your keywords in it and then go through this list of fascinating to find a suitable word and then insert them where it best fits in your post titles.
Over to you
I believe there are a thousand words that have skipped my mind ;-) but I believe you can help me find such words. So why not share those exciting words you have in mind with us in the comment section.
I will be glad to grow this list to 4-figures if possible ;-) :-D
This post is inspired by a post by Alex Mangini of Blogussion.