Too many businesses simply don't pay enough attention to their search engine rankings. For some, it just seems too overwhelming with all the theory and conflicting information out there.
Others become apprehensive after working with a less-than-reputable SEO firm that talked a big game, but couldn't come through with results.
No matter what your reasons may be for putting search engine marketing on the back burner, it's time to make it a priority.
Every day, more and more people turn to search engines like Google and Bing to find restaurants, contractors, dentists, lawyers and any other service you can imagine.
If you aren't on the first page, you're missing out in a big way.
People are no longer only searching from desktop computers. Mobile devices such as smartphones and tablets are garnering an increasing percentage of searches.
Users searching from those devices are looking for answers right away and are often ready to buy.
Getting in front of people searching for services has never been so important or profitable and the competition is only getting stronger.
In the infographic below, you'll see how your search engine visibility can bring in a substantial number of new leads.
Search engine results have done more than simply help businesses improve.
Rankings have turned businesses around by providing an exponential increase in leads and a steady stream of new customers.
You'll also see why focusing strictly on Google results is an outdated technique. Bing is coming up fast and garnering a very respectable share of search engine users.
Whether you want to improve your organic search engine rankings, improve your search advertising results or implement both, this infographic will help you understand more about the importance of search engine optimization and search engine marketing.
Take a close look at the numbers to get a stronger understanding of why ranking on page one should be a priority for your business.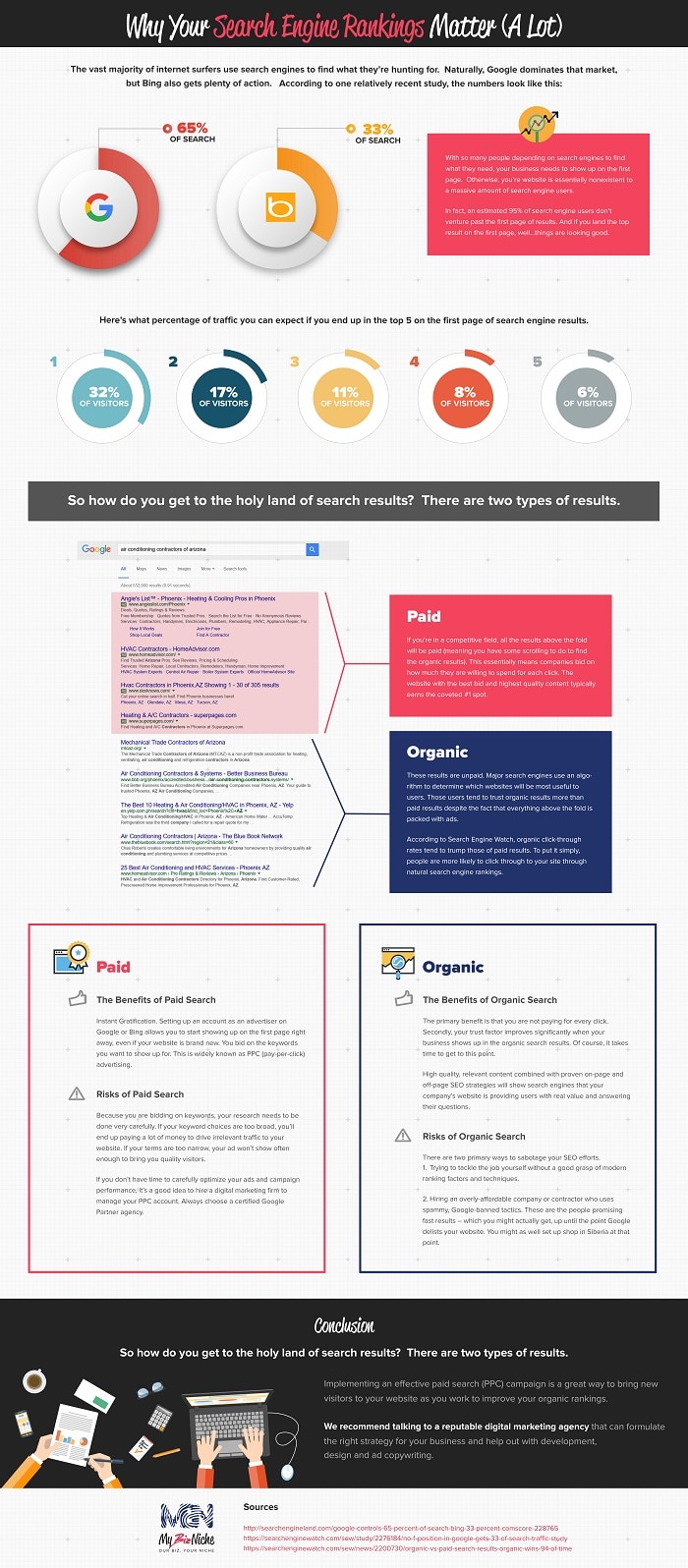 Share this Image On Your Site