If you're trying to get the word out about what you do, then viral marketing is the perfect way to do so.
But is it possible to create and distribute material on social media that's designed to go viral?
This article will discuss elements and strategies you should take to create viral content and see the results for yourself.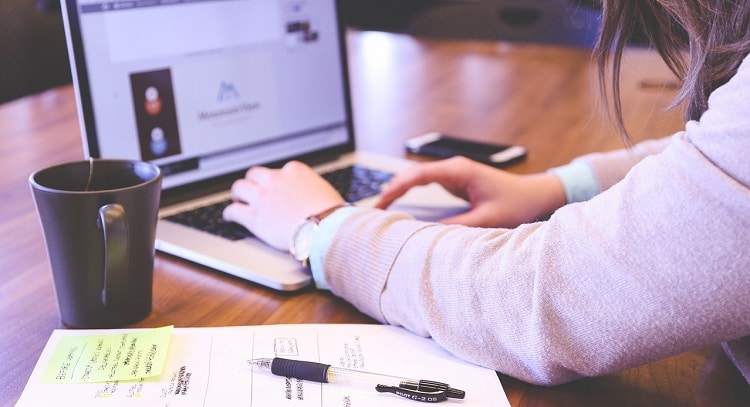 The Aim of Viral Marketing on Social Media
If you want your post to go viral, you should ensure your post is so entertaining that readers can't help but hit that share button.
The more readers share your post, the further your content will spread.
Viral marketing is one of the most effective modes of advertising out there today, so it's something you need to be doing if you haven't started already.
Think about the Dove Evolution video, which got over 16 million views on Youtube, or the Your Man Could Smell Like campaign from Old Spice, which used 150-plus personalized videos to really catch on with viewers.
There's an art to writing a viral post, though. If you haven't done it before, read on to find some of the best tips to getting that post shared all over the web.
Brush Up on Your Content Marketing
Start by checking out this helpful content marketing guide from Academized. It's full of good tips and pointers to get you started.
Aside from brushing up on the basics, stay updated about what's happening in the industry.
It's much easier to track the next trending topics if you keep up with what's on your target audience's minds.
Hire good copywriters
Social media needs copywriters? You bet it does.
Just like any other kind of sales copy, your social media posts need to be carefully crafted to get the most out of them.
That means that you should hire expert copywriters to write your posts for you.
Below is a before and after copywriting example from art directing and copywriting resource, Copywriting In Action.
This example shows how dull copy was turned into a compelling story.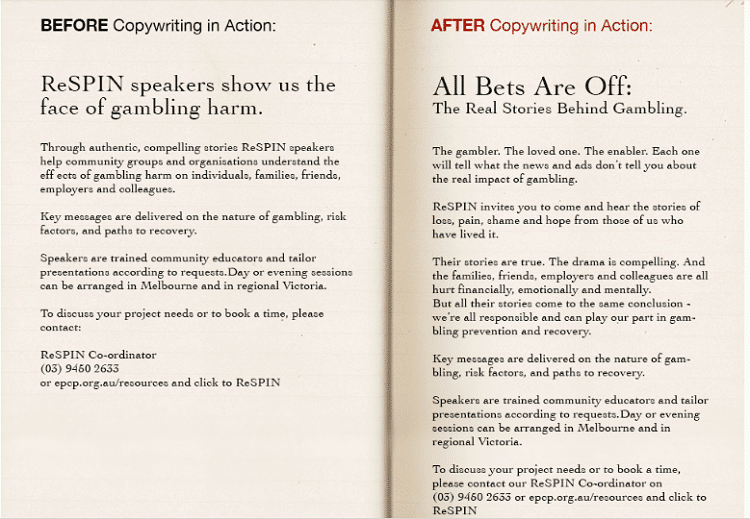 You can source copywriters from agencies like Write my paper, where writers can handle anything you need. You'll find them affordable too.
Work Out What Your Audience Wants
Everyone's audience is different. Think about what your audience wants from you and your product.
For example, if you sell phones, your audience may want products that make their life easier, or the next big thing in gadgets and technology.
It's your job then to appeal to these wants and needs in your writing.
Take Uber, for example. Their website and user interface is a great example of delivering what an audience wants.
When you enter their website, the first thing you see are the practical, compelling reasons why their service may be right for you.
It emphasizes all the times you could use Uber, and the ease of hailing an Uber car.
If you give the reader what they want, then they're much more likely to read and share.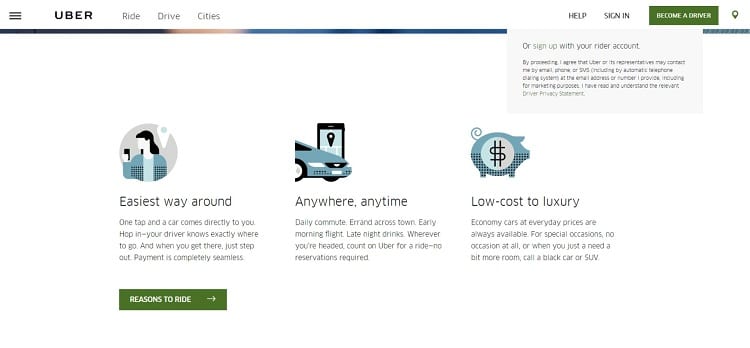 Use a Killer Headline
If you write a blog, you need a killer headline to draw the reader in and make them click through.
The same goes for your social media posts.
For example, Hubspot's study says "Headlines including the word 'who' generated a 22% higher CTR than headlines without it." and Content Marketing Institute states "A title with eight words performed best.
These titles received a 21% higher click-through rate than average." So give your audience a reason to read on.
As it's social media, you need to tell them why this post can be useful or interesting for them.
You're not looking to write clickbait—just highly interesting and useful posts.
For example, if you're sharing news about a local school raising money for charity, you could write the headline "St. Peter's School Raises Record Amount Of Money For Local Charity".
It gives away the information immediately without sounding too boring.
Make The Reader Feel Something
Social media goes viral simply because it makes the reader feel something. They'll share it because it's resonated with them, and so it should resonate with their friends.
For example, the Bufferapp study shows "Women reported statistically more trust emotions than men, as well as slightly more negative emotions and greater emotional complexity."
Your content needs to pull at your readers' heartstrings, somehow. If you're at a loss for ideas, think back to the viral content you've seen online in recent weeks. What was it that made them interesting? What did they make you feel?
Focus More on Positive Emotions
Although you need to make the reader feel something, that doesn't mean you can appeal to any emotion. You have to focus, in particular, on the reader's positive emotions.
According to a study by Squarespace, "While more awe-inspiring (a positive emotion) content is more viral and sadness inducing (a negative emotion) content is less viral and only some negative emotions are positively associated with virality."
You want to make them feel joy, wonder, excitement. That's because readers are much more likely to share positive posts, as they make them feel good and they want to make others feel good, too.
Plus, if you post about your product or service, it's much more productive to associate them with something positive.
The New York Times did a survey to find out why this was the case, and found it was all linked to how the person who shared the post wanted others to see them.
If they share a positive or awe inspiring story, it's going to reflect better on them than a sad or anger inducing one.
As with most things on social media, it's all based on how users want to be seen.
Write in The First Person
Your teacher may have taught you that you should never write in the first person, but that was before social media exploded onto the scene.
As of January 2017, there has been a 21% increase in the amount of people using social media in the last year alone.
Instead, all your posts should be in the first person. This is because social media is a medium where the user is talking directly to the reader.
If your posts are in the third person, they'll feel out of place and awkward. Speak directly to your reader. What do you want them to know?
Teach The Reader Something
The posts that are most successful online are the ones that teach the reader something. Who doesn't like finding out a new and interesting fact in their news feed?
For example, Neil Patel's blog post on Risky SEO Tactics is something that you may want to share. It's interesting, you'll learn something new, and he's entertaining with it.
If you think of your posts as teaching rather than selling, you'll go far.
Tone Down The Salesperson Pitch
What turns you off the most when you're reading a social media post? It's the fact that it reads just like a sales pitch.
This happens when the writer hasn't really thought about what their audience wants.
They haven't liked your page because they're interested in reading advertisements.
Instead, you want to talk to the reader as if they're a friend, or someone you've taken out to lunch.
Tone down the sales pitch and you'll get a lot more out of your writing.
Jill Konrath explains why this is important on her blog, where she describes two types of people creating an elevator pitch.
One is too busy trying to impress, so he works hard to fill his pitch with info that the audience doesn't want or need.
The other simply lets the audience know what he does, and how he can help.
Because the second presenter focuses on giving the audience what they need, he is more likely to make the sale.
Use Images
Social media is a mostly visual medium, so a wall of text isn't going to cut it. You need to draw the reader in with a striking image.
If you have an image you took yourself, that's great. If you don't, you can still buy one that will do the job perfectly.
There's plenty of stock image libraries out there that you can take advantage of.
For example, consider this piece of text:
"When baking cupcakes, the first thing you need to do is get your ingredients and equipment together. You should be able to get all of the ingredients from the supermarket, as they are all fairly common. The equipment you can either get online, or from local stores. To start out, you'll need to…"
That text is far too dense to be interesting. If an image was used, then you could break the piece up and make it more appealing, like so:
"When baking cupcakes, the first thing you need to do is get your ingredients and equipment together.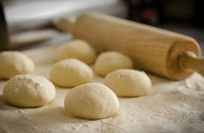 You should be able to get all of the ingredients from the supermarket, as they are all fairly common.
The equipment you can either get online, or from local stores. To start out, you'll need to…"
Do Not Mislead Your Readers
When you're writing, it's very tempting to exaggerate or even outright lie, if you think that's what will prompt people to share your post.
However, that's the worst thing you could do. No one wants to share a post, only to find that they were misled.
For example, consider the class action lawsuit Dannon found themselves in, when they advertised their Activia brand yogurt as scientifically proven to boost the customer's immune system.
Be real in what you're saying, and be honest with the reader. Your readers will respect you more if you do.
Write The First Draft
When you use your personal Facebook account, you don't usually think about what your post will look like.
You write it then hit publish without thinking. When it comes to content meant for public consumption, you should be more careful.
Write your first draft then step away from it for at least an hour. When you come back, you'll see where you need to make edits and tighten up your post.
Consider the Miracle Mattress Twin Towers Sale, where the advertisers (in a disastrous effort to be cheeky), referred to their sale campaign ("buy any size mattress for a twin size price!") as a "better way to remember 9/11".
As you can imagine, people were outraged at such an irreverent reference to one of the most devastating events to hit America in the 21st century.
If the commercial script had been drafted and left before airing, there would have been more time to realize that it was a very bad idea.
Cite Your Sources
You may find content that others have created and that is perfect for your readers.
As you use social media, you may not think twice about sharing this good content.
It's fine to do so, but you need to ensure that you credit the creator properly.
If you don't, you could get accused of stealing and using their content without permission.
Use a site like Cite It In to create correct citations for every source you use in a post.
Proofread
Regular users may not proofread their posts, but you need to.
That's because if your post does go viral, you don't want it to do so for an embarrassing spelling error.
Check all your posts carefully before they go live. If you can't do it yourself, there are services that can do that for you.
Try using Australian Help when you need a proofreader. They can check your posts, and they're very quick about it if you're in a hurry.
Your Work Doesn't End After You Click Publish
Social media, by its very nature, is a highly interactive medium.
You'll immediately know if your post rocked the moment you see people's reactions on social media.
Sharing through social media like Facebook, Twitter, Linkedin, Reddit will make your post viral faster.
Don't forget to also promote your post via your email newsletter.
As Noah Kagan from SumoMe says, "AppSumo is a seven-figure business and 90%+ of our revenue comes from emails."
Also, the comments section can blow up, and you need to make sure you're keeping an eye on them.
Mention tool will inform you when someone on the web cited your content while Autorelaxed is an automated social media responder.
That way, you can answer any questions your readers have, and generally stay in touch.
Readers will hold your company in much higher esteem if you make sure you stay in touch with them. Also, use Plagium tool regularly to check if your content is stolen.
Remember That There Are No Guarantees
As you can see, there's much more to writing a viral post than just sharing something fun and hitting publish.
There's no sure-fire formula for creating a post that you can be 100% sure will become viral.
Still, if you think your posts through and write with care, you'll get so much more out of it.
Google rewards quality, comprehensive writing, and that's the kind of product you'll get if you follow these pointers. Give these tips a try and see for yourself.
---
Brenda Berg is a professional with over 15 years experience in business management, marketing and entrepreneurship. Consultant and tutor for college students and entrepreneurs. She is a self-motivated, results driven individual who is encouraged to travel and share experiences gained in career, business and self-development.