Do you want to be more successful online? Do you want to get more done in the same amount of time? Do you want to gain a competitive edge by working smarter – but not harder – than anyone else in the market? If you answered yes to any of these questions, then these productivity tools are for you.
We live in a time and place that's obsessed with productivity.
Part of the reason for this is that while new tools and technologies give us time back by making our lives more efficient, we paradoxically seem to have less free time than ever before.
Let's face it.
Long hours in the office are becoming the new norm despite evidence to suggest that there's no resulting gain in productivity.
The truth is that productivity is no longer about working as many hours as you possibly can – but rather about putting those hours to the best possible use.
Best way to improve your productivity is to use the right productivity tools and follow the right productivity tips. But with so many available, it's difficult to tell which ones will save the most time.
That is why we've done the heavy lifting for you and pulled together ten of the best tried-and-tested productivity tools to boost your productivity.
SEOquake
SEOquake is a free browser plugin that can give you a quick and comprehensive report of any web page with its array of SEO tools.
The SEObar gives you an overview of any page at a glance. You can choose its position from Top Horizontal, Bottom Horizontal, Left Vertical, or Right Vertical: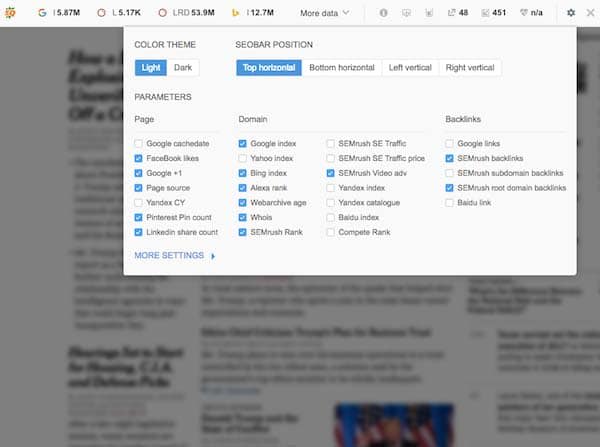 Find your competitors' strengths and weaknesses from the SERP Overlay. Here, you can select which key metrics are displayed, e.g., Google Rank, Domain Age, Backlinks, and much more.
Here, you can select which key metrics are displayed, e.g., Google Rank, Domain Age, Backlinks, and much more.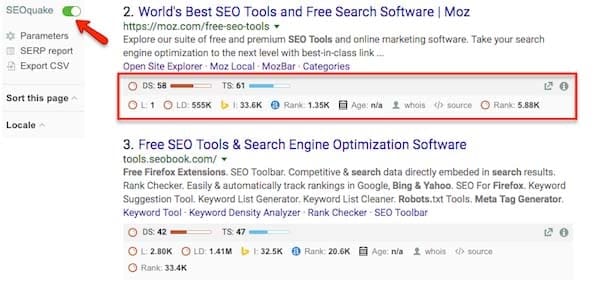 Use the Keyword Difficulty tool to find a keyword's level of competition, with 100% being the most difficult.
SEOquake also includes these tools: SEO Audit, Keyword Density Report, Internal/External Link Analysis, and Social Metrics.
MozBar
MozBar is similar to SEOquake. It measures the SEO power of a page and a domain with its Page Authority (PA) and Domain Authority (DA) metrics.
There's an option to display more information in the drop-down screen, e.g., On-Page Elements, General Attributes, Link Metrics, Markup, and HTTP Status.

MozBar also has an optional Overlay screen that gives you a quick comparison of SEO metrics on the search results page.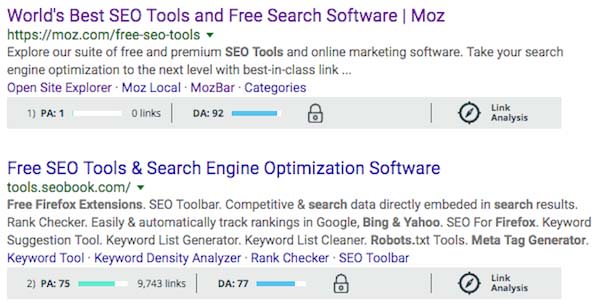 And clicking on the Link Analysis icon opens the Open Site Explorer page where you can discover more detailed information.
VidIQ Vision
If you're a vlogger, rather than a blogger, then you'll need this YouTube tool.
VidIQ Vision for Youtube helps you understand why the top ranking videos are successful and what you can do to improve your video content:
● Rank. The vidIQ score measures the chances of a video being promoted in Related Videos, Search, and Recommended Videos.
● Discover. Vision keeps you focused on all the important metrics, not just Views.
● Optimize. Use the results to drive better decision making for your content.
Using the Chrome Extension, you can see a full optimization report for any YouTube video inside your browser.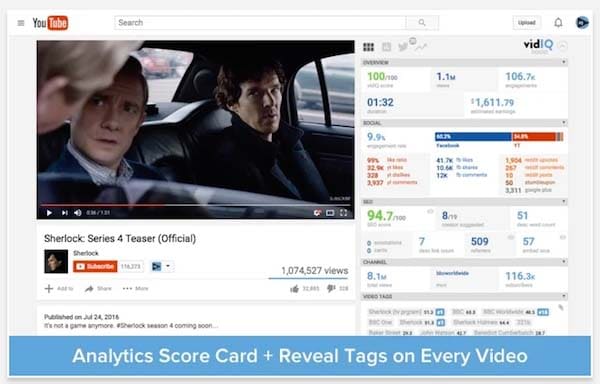 Missinglettr
Are you spending too much time promoting your content on social media? Sharing your blog content once doesn't work as your audience probably won't see it. So you need a little automation to help save you time.

Missinglettr shares your blog content to Twitter, Facebook, LinkedIn, and Google Plus. (Pinterest will be added soon.)
Missinglettr monitors your blog 24/7 and converts each new article into a year's worth of social media updates. Simply review the suggested campaign, make your adjustments, and then activate it.
Each unique drip marketing campaign sends different social media updates to your social channels.
Tailwind
Tailwind is a great time-saver if you're using visual marketing channels like Pinterest and Instagram. You can save images in bulk and schedule them to post at optimal times with the smart scheduler.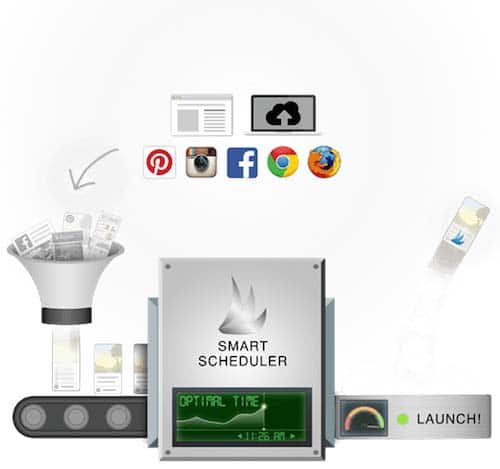 For Pinterest, if you want to share the same pin to a few similar boards, including group boards, you can use Board Lists. For instance, you could add a pin on blogging tips to several related boards with one click.
You can schedule Instagram posts and Pinterest pins from anywhere using the browser extension or mobile app.
And because Tailwind tracks the performance of every post, you're free to reuse your best pins and posts.
HootSuite
Whether you're creating, curating, or promoting content on social media, you'll need a tool to manage everything in one place.
Hootsuite is a social media management tool that can help you do just that.

The best time-saving features in Hootsuite are:
● Sharing content across multiple social networks at the same time
● Scheduling your content in advance
● Checking your social media analytics in one place
Hootsuite also has a useful browser extension called Hootlet.
This nifty tool lets you share content to your social networks from anywhere on the web.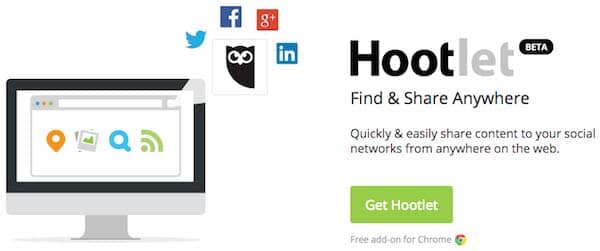 Find That Email
What if there was an easy way to find someone's email address? Like an online directory?
Well, now there is.
Find That Email is "the Yellow Pages of email."
Domain Search finds employees from a particular domain: e.g., buzzsumo.com.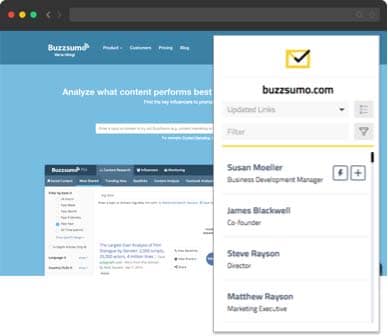 While Find Emails can find contacts from a social network, like LinkedIn.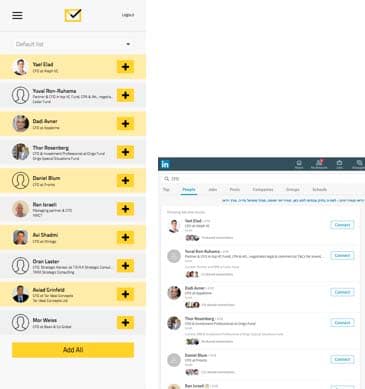 Once you've found your information, you can use it straight away or save it to a list for later.
The Great Suspender
Having multiple web browser tabs open is great until you hit problems. Like the browser freezing, or your computer crashing.
The Great Suspender is a free browser extension that automatically suspends tabs that have not been used for a while, so your computer's memory and CPU can work more efficiently.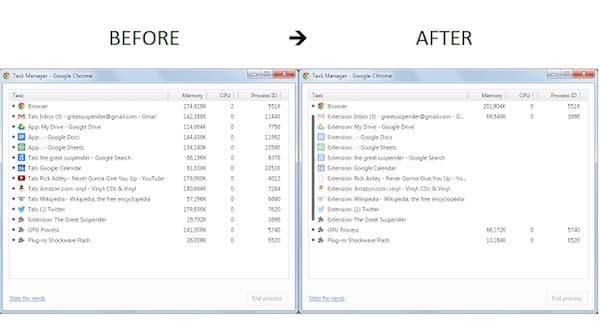 And you'll be able to work faster, too.
TimeMyLife
AdaptRM's TimeMyLife helps you manage your time better.
When you're working on different tasks throughout the day, it's difficult to track how much time you've spent on each activity.
When you use the TimeMyLife app - available on desktops, tablets, and other mobile devices - it starts tracking every second of your activities automatically.

The reports show how you spend your time on tasks, projects, and devices.
LastPass
There is no end of online tools and services claiming to make your life easier. And as a digital marketer, you can have plenty of fun playing with them.
The downside is that they all require a new account and password. And there just aren't enough Post-It notes to go around.
To make your life a lot easier, get LastPass. All you do is remember just one password, and LastPass does the rest.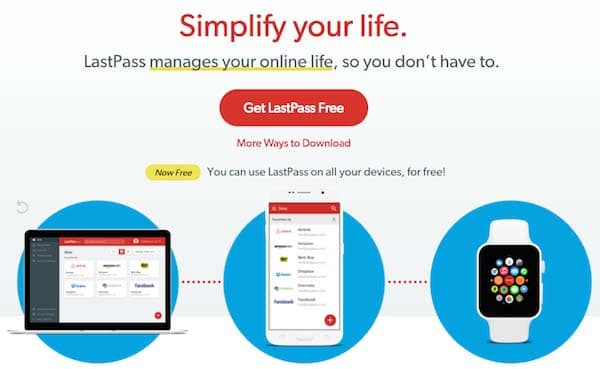 LastPass can be used for free as a mobile app and browser extension.
And if you manage small teams or work with a virtual assistant, then LastPass also lets you share your passwords without revealing them.
Conclusion
Productivity tools are all well and good, but they can actually become counterproductive if you use them too much.
It's a bit like spending so much time creating the perfect to-do list that you never get round to ticking things off.
That's why it's important not to use every single tool you can get your hands on but instead to familiarize yourself with the choices and then to pick out the tools that will help the most.
You'll be more productive in no time.