SEO is divided into on-page and off-page optimization.
On-page SEO is all about working on your website's meta tags, page titles, page speed, interlinking, and more.
Off-page SEO is about optimizing your brand reputation online and offline using quality links, content, social media, and good relationships with influencers and customers.
These, in the long run, can result in high search rankings, increased traffic, and positive brand mentions on the web.
Both actions are crucial to the success of SEO.
To get a comprehensive and detailed picture of a website, you can use on-page SEO audit tools, such as SE Ranking, Google Analytics and Ahrefs.
When done optimizing your website from a technical perspective and with local on-page optimization, it's time to improve your off-page SEO.
We should note that for off-page SEO, links should be the means but not the objective. Many webmasters often make the mistake of treating off-page SEO only in terms of link building.
It is also important to look at it alongside other factors, such as anchor text, website speed, the number of inbound links, and pagerank, among others.
In this article we provide 5 key offsite SEO tactics you should focus on while building strong online brand reputation.
#1. Build relationships with social media influencers
There's a sector of the online marketing society that insists social media is of no use for your brand.
But this is absolutely not true. If done right, social media can be an asset for your brand. It can help you build strong connections with influencers with a lot of followers and fans.
Social media influencers play an important role in simplifying your work for a number of reasons:
Influencers help you build stable relationships and credibility. People trust their content and recommendations.
Influencers can greatly increase your reach and positioning online.
Them mentioning your brand or product in their social media posts will result in users starting to recognize your brand or product.
Good influencer relationships are winning partnerships for the long haul. Influential people will keep on mentioning you or your brand in their online publications.
Easily reach your target audience through relevant influencers. You don't need to spend additional money on testing or finding your audience.
The right influencers already have the audience you're looking for on social media.
The best way to find influencers for effective off-page SEO is to know them in person, via tweets, group chats, and at events.
You can also use Ninja Outreach, Buzzsumo, or Mention for find social media influencers with a simple search.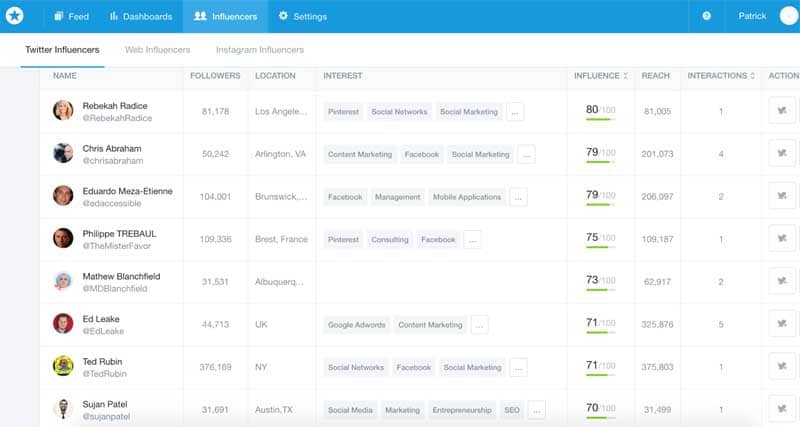 In the future, stable connections with influencers can help you build quality content that can be of great value for your target audience.
To create long-standing connections with influencers, here are some useful tips:
Select 5 influencers in your niche and start following them. For example, follow on Twitter, subscribe to their blog, like their FB pages, and connect with them on LinkedIn. Follow them everywhere they can be.
Leave eye-catching comments on their online publications. Think of your comments like an email. Influencers value engaging dialogues with their readers.
Link to their articles whenever the opportunity arises. Let them know about it.
Add value to their activities, such as providing insightful comments or helping them answer reader questions, and don't expect anything in return.
Reply to autosenders. Bloggers always want to know how to help you. This gives a good opportunity to connect with influencers.
#2. Participate in forums, discussion boards and blogs
If you want to get noticed by your readers and influencers, take an active part in relevant blogs and forums. Leave comments that can attract the eye of bloggers and influencers.
However, comment blogging is becoming less popular these days because of the abusive practices of some webmasters.
They use commenting to get as many links as possible to boost their sites' rankings.
For example, Search Engine Journal and Marketing Land have turned off their comments section to reduce spam activities.
If you don't want to be marked a spammer, try to leave thoughtful comments and provide more details in conversations to better guide your visitors.
LinkedIn, Reddit and Quora are essential online platforms where you can follow relevant discussions based on the topics your readers are interested in.
The relationships built on these platforms can lead to organic traffic and improve your online reputation.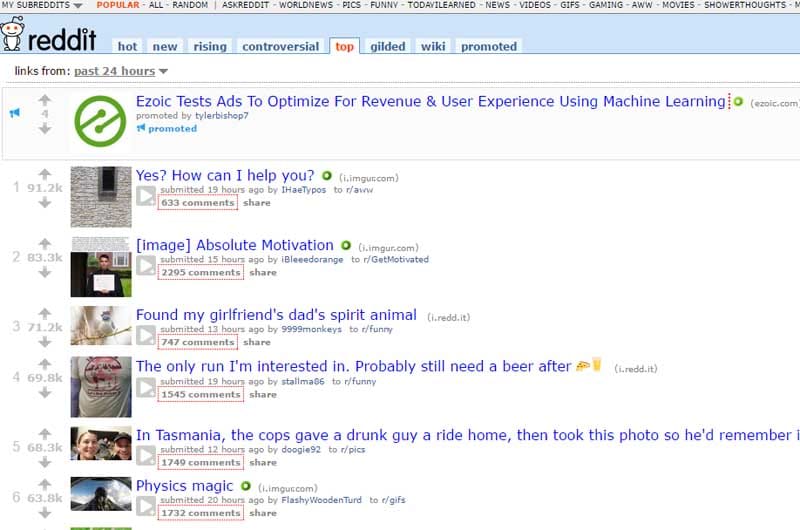 If you participate on a regular basis, people will begin to recognize you. This, in turn, improves your brand's visibility and possibly direct more traffic to your website.
#3. Create a strong social media presence
Social media is invaluable to your off-page SEO strategy. Social media can boost your brand's profile and help you speak directly to your target audience.
This technique allows you to build quality relationships and gain insights into what your audience are searching for.
Because social media is necessary for brand accessibility to customers and followers, take into account the following:
Platforms. Figure out what platforms (Facebook, Twitter, LinkedIn, Pinterest, YouTube, or Instagram) are best for your brand.
Assessment. The ability to measure your marketing activities against main targets and KPIs is necessary for achieving key insights for future campaigns that include social media. For example, Google Analytics or Quintly provide marketing analytics and show the main engagement metrics for each post on social media.
Strategy. How often will you post? Which social media channels will you use? What tone of voice will resonate better with your audience?Your strategy should integrate the basic principles of your brand. Also, make sure to answer any questions or interactions from clients as soon as you can. Using social media tools like Buffer or Hootsuite lets you manage all your social profiles using just one dashboard, as well as interact with your followers or customers faster.
Social media marketing is easier than it seems if you focus on 3 factors:
Be available. Monitor any mentions about your brand and respond to all comments in a timely manner.
Stay human. People expect human interaction online, not cookie-cutter responses to their questions.
Be proactive. Social media is one of the best avenues to be seen as a valuable source for the online community.
Unresponsiveness on social media negatively impacts not just SEO. That's why brands need to be proactive about it.
#4. Watch out for web searchers' intent
You may have heard of the proverb "You can catch more flies with honey than with vinegar."
Which means it's easier to get what you want by flattering people and being polite than by making demands.
And this is really appropriate for SEO. People will want to purchase your product or service, provided they know about them first.
Even the best services fail to meet customer expectations because they don't address what the target audience is looking for.
So write and share content that's optimized with the keywords the audience uses to find your product or service.
While ensuring your descriptions, titles, and keywords fit the searcher's intent, also focus on where the content will be shared and discussed.
Here is a recent tweet from Rand Fishkin: "For uncovering searcher intent? Search, refine, broaden queries, talk to people, read discussion threads, have empathy."
To discover what people are searching for, use tools like Google Autosuggest, the SE Ranking keyword suggestion tool, and AnswerThePublic.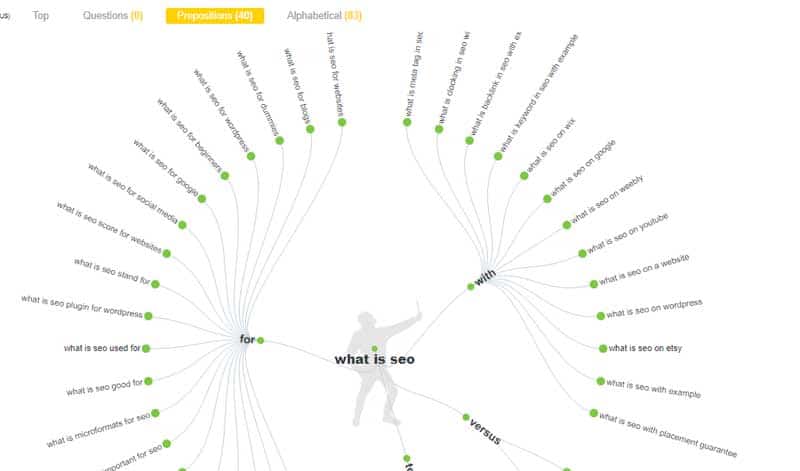 #5. Use guest blogging for building rapport
Guest blogging is a good tactic not only for building links, but developing good relationships with influencers, top publishers, and editors.
If you do it right, quality links will come along. The best way to find top publishers in your vertical is to read and leave comments on the blogs of these publishers.
As soon as you have made a good rapport, find out whether you can guest post for the website.
Just be persistent and use different channels to reach out to editors and publishers.
Guest blogging plays an important role in your marketing so invest time and effort to it.
Eric Enge from Stone Temple Consulting notes that guest posting for SEO shouldn't be a primary objective, so that even when all the links are deemed useless by Google, "the indirect impact remains very powerful."
Bottom line
The above-mentioned off-page SEO tactics are good ways to optimize your online brand via content, relationships, and links that appeal to search engines.
Share what's working for you in the comments below.