About The Ninja Outreach Podcast
As you know we practice what we preach here at NinjaOutreach and that is evident when you run a search online and see all the guest posts and product reviews we have published as well as a number of podcasts, which we have appeared on.
We are proactive about using outreach to grow our business, and now we will teach the same through this podcast series with marketing experts.
Weekly, we want to show you, educate you and inspire you to be better and take more action to grow your business.
We will do that through reaching out to expert influencers and business owners and have them share all their insights on how to start a business, how to grow a business, and how to handle the ups and downs of running a business.
Enjoy our podcasts from 2015!
NinjaOutreach Traction Podcast of 2015
Episode 1 : Maintaining A Balanced Business Lifestyle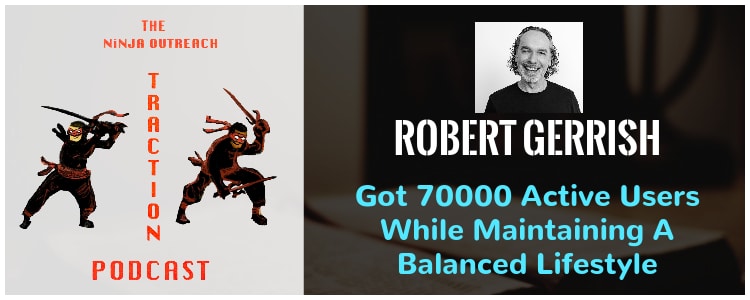 /wp-content/uploads/2015/11/RobertGerrish.mp3
Meet Our Guest
Our guest today is one of the founders of an Australian micro business community called Flying Solo, as well as the author of the book Flying Solo how to go it alone in business.
What You'll Learn Today
Additionally, we'll learn:
What does it take to build a huge, engaged online business community?
How do you market and build traffic and awareness when you're just starting out?
How do you stay fresh and current in an ever-evolving landscape?
How do you truly build a lifestyle business?
How can you get the attention of the big media houses to get a ton of exposure for your business?
Why writing a letter to your future self could completely transform your business.
Links
Flying Solo
Flying Solo: How to Go It Alone in Business

Episode 2 : Selling Product Before Writing A Line Of Code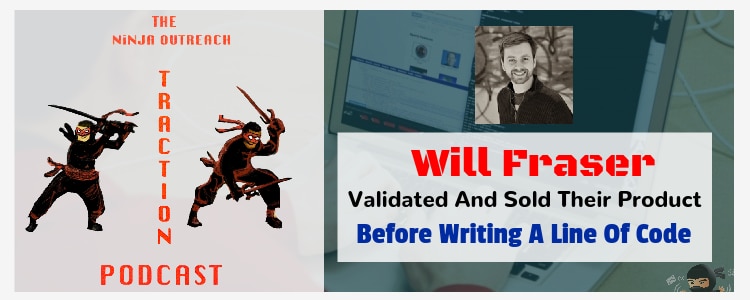 /wp-content/uploads/2015/11/WillFraser.mp3
Who says Market Validation has to deal with only interviews ?
That's the question we're answering in today's podcast. Here how a University level electrical engineer Will Fraser sold his product before writing a line of code?
Why I'm So Fascinated?
Running a SaaS software company myself, I'm always interested to know learn and understand how other SaaS companies started, I want to know what things they did and are doing to grow their traffic leads and sales.
I'm fascinated by it and if you're building a business so should you be, mainly because when you start to talk to these companies you realize that they are going through a lot of the same business struggles and have similar insights.
More importantly, finding out how they have dealt with things like product development, retention, churn and growing their traffic leads and sales.
As the conversation progresses you get so many "ah-ha" moments, which will cause you to rewind the podcast to list again.
I actually came away from the conversation enlightened with new useful information I can use to grow my business and I want to share that experience with you so you can get those same benefits to help you build your business and grow your brand.
Meet Our Guest
Our guest today is Will Fraser one of the founders of Referral Saasquatch a Customer Referral and Refer-a-friend Software Platform.
What You'll Learn Today
How to validate your product and get sales before you even even write a line of code.
How to turn it all around when your business is getting completely destroyed and when the platform you rely on to run you business changes their rules.
How to get valuable insight from your customers about your product and then how to effectively use that insight to grow your business.
Interview Links
Episode 3 : How To Crush Your Competition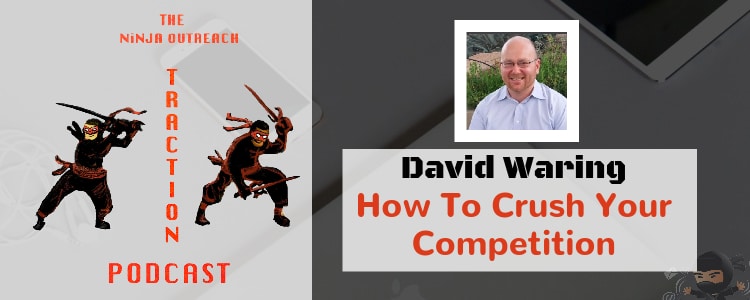 /wp-content/uploads/2015/11/fsbdave.mp3
How do you stand out when the industry your business is in is highly competitive?
Our guest today answers this question and many more.
Meet Our Guest
David Waring Co founder of Fit Small Business
He's going to give us the 411 on how important content promotion is, as well as how to effectively promote your content to get a ton of exposure.
Want to know the key things you should be focusing on when building business relationships to get the most leverage? Dave's got us covered on that front. He's going to give usa detailed insight into his step by step process to build profitable relationships.
You will also learn some top notch cash flow management tips that will help you protect your business against unforeseen events!
Plus, as a special bonus, some super cool ways to drive traffic to your business website.
You're going to discover all this and more in today's interview.
If you got value from this interview make sure you share it with your audience!
Interview Links
Episode 4 : Get Top Media Outlets Eating Out of your Hands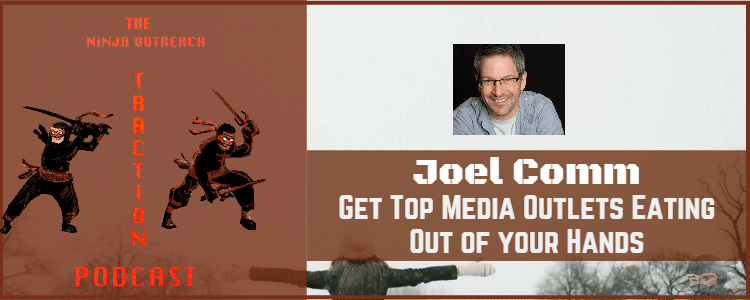 /wp-content/uploads/2015/11/MarkSammsinterviewsJoelComm2.mp3
How did an entrepreneur with no prior experience building mobile apps take his Ifart app to number 1 in the Apple App Store?
I'm sure your always looking for new ways to grow your business and you've heard or seen when a business gets mentioned in the media that, that exposure can literally take their business to that next level.
Have you ever thought of proactively trying to get the big media outlets to mention or feature your product or service?
Maybe it didn't work and you moved on to something else.
Well, you're going to love today's interview.
Meet Our Guest
Joel Comm is a long time entrepreneur with a diverse, interesting and successful professional background. He is a talented internet marketer, well-known author, and the man behind one of the biggest apps to have landed in Apple's App store, iFart. There are few entrepreneurs that show as much diversity in their capabilities as Joel, but his willingness to tackle a wide variety of projects has certainly paid off for him.
The real beauty lies in the fact that Joel is always willing to share his knowledge with the world in the hope that he can motivate and inspire other would-be entrepreneurs. In 2004, after testing and tweaking various methods of earning money with Google AdSense, Joel wrote two brilliant books – What Google Never Told You About Making Money With AdSense, and The AdSense Code – the latter of which made it to third place on Amazon's bestsellers as well as top spots in The New York Times and Business Week.
That is just one example of how Joel shares his vast knowledge and anyone who has read his books will testify that he does not hold back. In addition to writing bestsellers, launching popular apps, and developing great websites, Joel is also a regular speaker at some of the world's biggest internet marketing and entrepreneurial conferences, and creator of television and web shows.
Interview Links
Episode 5 : Blueprint To Create a 7 Figure Lifestyle Business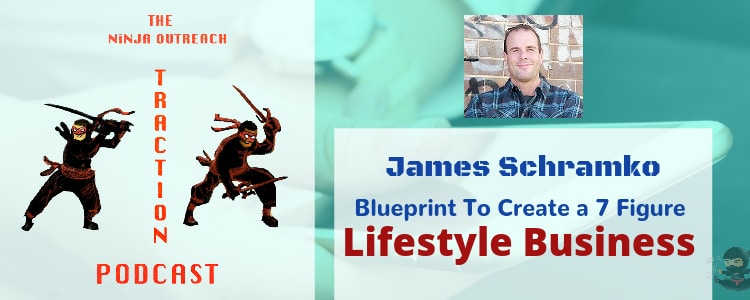 /wp-content/uploads/2015/09/MarkSammsInterviewJamesSchramko.mp3
What does it really take to go from where you are now to building a 7 Figure Lifestyle Business?
If you want the answer to that question you're going to want to listen closely to today's guest, because he's going to show you the keys things any business owner needs to focus on to achieve this.
Meet Our Guest
James Schramko quit his high profile job with Mercedes and entered the online business world back in 2005. His decision to leave Mercedes after climbing the corporate ladder was not one he took lightly, but the potential that he recognized in internet marketing was too great for him to ignore.
James was certainly making an impressive living by most people's standards while at Mercedes. His amazing sales talent saw him quickly become recognized as somewhat of a superstar at the company and he quickly rose through the ranks even in the face of some tough competition from other ambitious individuals. It was his desire to always come out on top that led him to stumble into the online world and discover internet marketing.
There is no denying James's competence at this internet marketing game. He has managed to get to grips with the ins and outs of online business and build himself a 7 figure online empire in just a short space of time. In addition to that, his focus on building a lifestyle business has meant that he has been able to travel the world not once, but twice during his lifetime.
This super hard working entrepreneur now focuses much of his effort on helping other would-be internet marketers learn the skills needed to build a lifestyle business of their own. And he is certainly well positioned to carry out this job.
Interview Links
Episode 6 : The Biggest Thing To Put You On The Map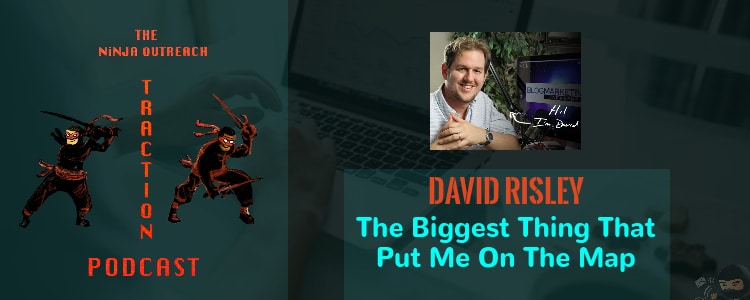 /wp-content/uploads/2015/11/Interview-With-David-Risley.mp3
Meet our guest
David Risley is a veteran in the blogging scene. He has been known to be "blogging since before 'blogging' was even a word."
He started out as a technology blogger back in 1998 and he did this purely as a complete hobby. That hobby turned into a complete company and a six-figure blog-based business with its own editorial staff and multiple products within several years.
10 years later, he decided to branch out and took his marketing and business knowledge and began blogging about "blogging".
6 years after that, he is now concentrating on what he loves to do most, "building business based around blogging." The blog he worked on 6 years ago is now Blog Marketing Academy and the tech blog he had before, he sold it off in order to fully concentrate on this blog.
He lives in Tampa Bay, Florida. Married to a woman whom he noted as 'out-of-his-league'and a father to two beautiful young children. An Entrepreneur, a blogger, an author, an occasional speaker and a consultant - this is who he is now.
Interview Links
Blog Marketing Academy
@davidrisley

Episode 7 : Being Different And Standing Out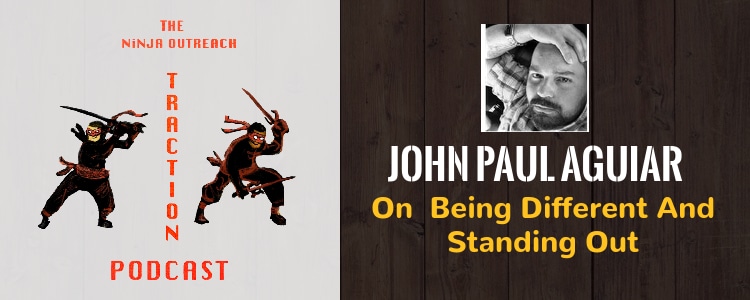 /wp-content/uploads/2015/11/Interview-With-John-Paul-Aguiar.mp3
John Paul Aguiar On Being Different
John Paul Aguiar is the founder of the Money Dummy blog. An internet entrepreneur - social media consultant and an experience online marketer. His journey to internet success started in 2001 when he was told he would need a kidney transplant and would need to be put on disability.
"25 and on disability, no job, no future plan"
He was forced to look for ways to make money and he found the internet. He started selling on Ebay and to numerous MLM, Network Marketing programs and he spent the next few years learning everything about Marketing online and Social Media.
In just 11 months, he was making enough money online, that he was able to stop receiving his Disability checks. He took that success to the next level and brought it to blogging, being able to make successful blog with a total following of 110k in less than 2 years.
John Paul Aguiar
Episode 8 : Succeed And Overcome Adversity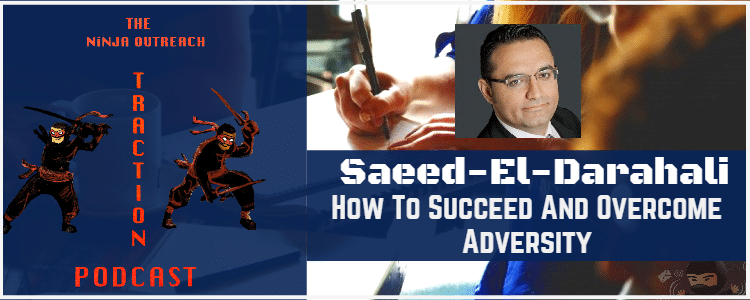 /wp-content/uploads/2015/11/SimplyCast.mp3
Saeed on How to 
Overcome Adversity
Saeed El-Darahali is the Operations guy, Growth Hacker, Founder of @SimplyCast
What you will learn in today's interview.
How to succeed and overcome adversity when everybody around you tells you it can't be done.
How to use emotional intelligence to build, growth, nurture and retain a team that helps grow your business.
How you can look at your everyday life and find products and services that you could create.
How to align yourself with key people that can help propel your business to the next level.
And so much more.
If you got value from this interview make sure you share it with your audience!
Links
Episode 9 : University Student To SaaS Entrepreneur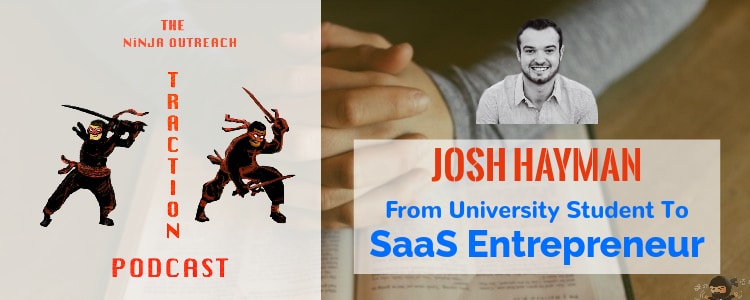 /wp-content/uploads/2015/11/Interview-With-Josh-Haynam.mp3
Meet Our Guest
Josh is a Co-founder at Interact, the easiest way to in creating a lead generation quiz.
He was previously associated with SaaS Entrepreneur Stories, a website dedicated to helping young Entrepreneurs. This website featured new interviews every day with successful business owners and past stories included Pandora, Grooveshark, and Google. This website was sold in 2012.
I love this story about a few college friends getting together and running with an idea. Interact has worked with many businesses and universities like UCLA and Forbes. Their tool is not just about creating fun quizzes, but serves as an effective marketing and lead generation tool that integrates with Marketo, MailChimp, and many others.
Learn how Josh started his quiz business and how they have been growing it in this exciting, new podcast!
Josh on SaaS Entrepreneurship
Episode 10 : Productivity Training And Moving People To Action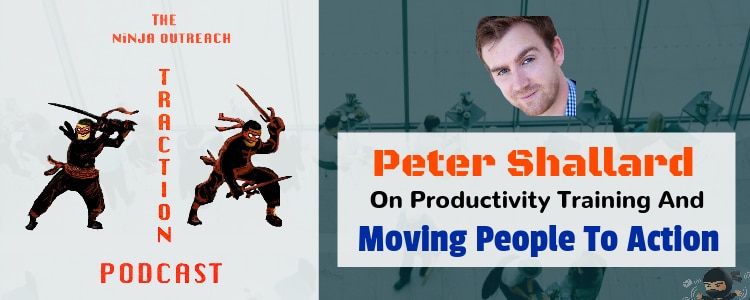 /wp-content/uploads/2015/11/Interview-With-Peter-Shallard.mp3
Peter Shallard On Productivity Training
Peter is a renowned business psychology expert and therapist gone renegade. He provides productivity training to all types of entrepreneurs around the world as they strive to reach greater goals of wealth, freedom and social impact.
He is obsessed with the pursuit of for-profit business that simultaneously makes a positive change in the world. His mission is to help entrepreneurs create such business through the application of highly effective psychological models.
This is a very unique interview with someone who truly understand the mentality of entrepreneurs. Enjoy!
Peter Shallard
Episode 11 : How 40+ Experts Shared Their Marketing Tips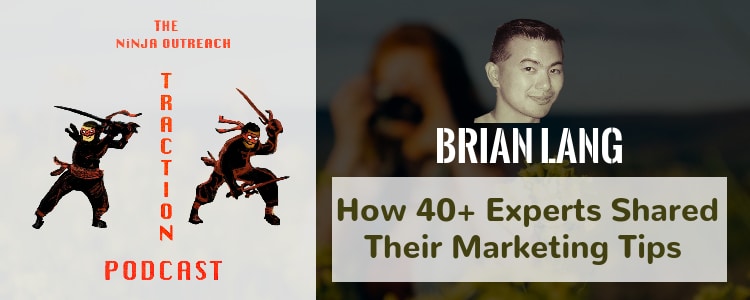 /wp-content/uploads/2015/11/Interview-With-Brian-L.mp3
Meet Our Guest
Brian started working online back in 2002 when he got laid off from his first job. He spent two years selling fragrance oils on Ebay and became a Gold level powerseller and after a while, he wanted to do something different. So in 2004, he started his own website selling baby shower party supplies by setting up his own Yahoo store. While on this venture, he also set up some content sites and made income with Google Adsense.
Sometime in 2008, he got heavily involved with business automation, hiring and outsourcing.
He Small Business Ideas Blog to reach out and connect with people and aspiring entrepreneurs. Quoting from him, "A lot of what you need to know to be successful in business isn't taught in school. Hopefully I can share some useful tips and ideas as well as inspire more people to pursue their goals and dreams."
Links
Small Business Ideas Blog
@sbizideasblog

Episode 12 : Church Minister Becomes Master of Internet Marketing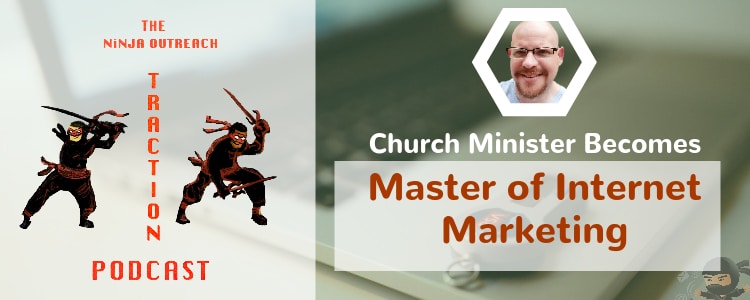 /wp-content/uploads/2015/12/Mark-Samms-interviews-Carl-Willis-of-carlwillis.com_.mp3
Meet Our Guest
Carl Willis has a background in banking and advertising. He is also a church minister with a specialty for going into failing churches and bringing them back to life. Speaking to Mark Samms from NinjaOutreach in an interview, Carl talked about turning to internet marketing after he became unemployed back in 2008. He managed to build himself a business online from having very little knowledge of the internet, and very little money.
In 2008 Carl Willis went through a serious of setbacks in his life which led him to start a career as an internet marketer. First off he failed to revive a church that he was tasked with turning around and saw his reputation crushed in the process, and then secondly he became unemployed. Carl still wanted to carry on with his ministry work, and this is work that required him to travel to several other countries. Being unemployed, he was lacking the funds to fulfill his ministerial desires so he embarked on his quest to learn about internet marketing and this led him to discover network marketing online.
Today Carl is still very much involved in the network marketing industry but he has also expanded into other marketing areas too. His business ventures now include affiliate marketing and blogging, and during this process he has developed the skills needed to build an effective list. Carl knows what it means to have access to a good list of people willing to purchase the things he offers and spoke about the various methods that he utilizes to ensure that he can get the best people on his list. He expels a lot of effort to ensure that he differentiates himself from many of the other internet marketers who are potentially trying to promote the same products to the same people as he is.
Trial and error seems to have been the key to Carl's learning and developing in the online world and as he attempted to build his list he tried out several different methods. Some of the methods that he found successful were video, blogging, and his own capture pages. He tried to avoid things such as traffic exchanges, where he was getting people to sign up, but very few who wanted to buy anything. Carl says that he turned his focus to content based marketing, particularly video and blogging, and this yielded some excellent results in terms of higher quality leads. He does admit that this method does not result in as many signups as some of the other methods available, but the ones that do sign up are of a higher quality.
NinjaOutreach has interviewed several key players in the internet marketing game recently and Carl Willis is now a good addition to that list. His journey from banking to network marketing is an intriguing one and demonstrates that with a little effort, anyone can start to build a business online that can go on to be successful.
Links
Episode 13 : Quick Rich Schemes To Internet Marketing Legend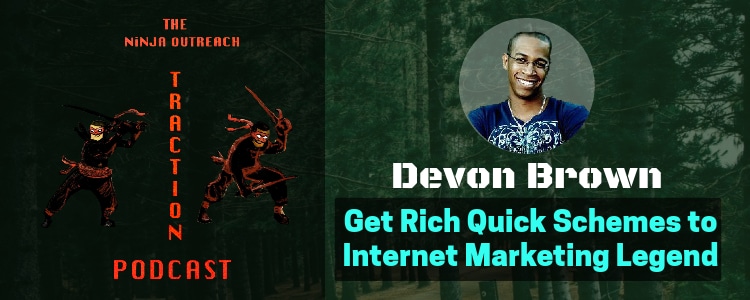 /wp-content/uploads/2015/12/Mark-Samms-interviews-Devon-Brown-of-renegadesuccess.com_.mp3
Meet Our Guest
Devon Brown is a well-known internet marketing personality with several years of experience under his belt. In a recent interview for NinjaOutreach the ever jovial Devon talked to Mark Samms about his online entrepreneurial journey including dabbling with so called "get-rich-quick" schemes, filing for bankruptcy and achieving the successes he enjoys today.
During the frank interview Devon spoke about several failures that he went through before finding his path to success. Having been attracted to the idea of working for himself for a long time he admits, jokingly, that he was initially drawn to advertisements on the television that promised the opportunity to make a lot of money for doing next to nothing. Unsurprisingly none of this worked and Devon then went on to pay a lot of money on real estate investment course for which he now has no use. Other things that Devon dabbled in include teaching Taekwondo and selling cars, although the latter he admits was something that he learned a lot from. Devon explained that selling cars "was one of the best things" he ever did because it allowed him to develop his sales skills. He attempted to set up his first home based business but this turned out to be another failure as it did not make any money. In fact after spending over $40,000 and three years of effort on this business Devon had to file for Bankruptcy.
Shortly after that, after answering a newspaper ad, he managed to find and work with a multimillionaire mentor and this is actually where things started to change for the better in Devon's online career. Devon is a natural born speaker and it was this ability that got him noticed after he had to give an impromptu elevator pitch to a room full of people in the place of his mentor.The very excitable Devon Brown is a natural people person and this led to him developing a powerful network of influential people. From there he went on to develop his own list of subscribers after getting the idea of list building from his mentor. One of the key points that Devon was keen to get across in the interview was that it is a good idea to listen to others in the industry that are more experienced and willing to impart their knowledge.
Devon started to break away from his mentor in 2007 having gained a wealth of knowledge and he says that "building a list is the single most important thing" for budding internet marketers to consider. Devon spends a lot of time going further than simply building a list, he also concentrates on developing relationships with people on his list so that he can build up their trust. These days Devon is an authoritative voice in his niche and many thousands of people head to his YouTube channel each day to hear what he has to say. He enjoys giving free and valuable advice, and his NinjaOutreach interview is testament to this as this marketing legend openly gives away lots of useful advice that budding internet entrepreneurs can benefit from.
Links
Episode 14 : System To Take Lives to the Next Level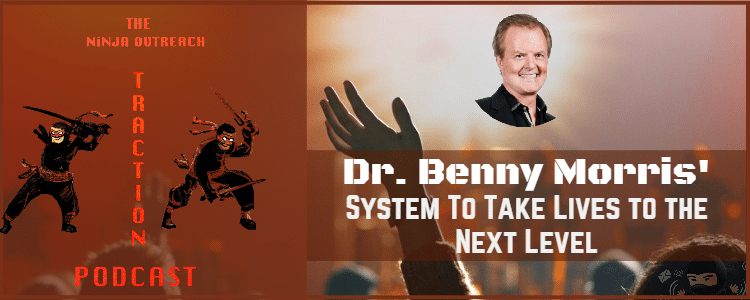 /wp-content/uploads/2015/12/Mark-Samms-interviews-Dr.-Benny-Morris-of-drencourage.com_.mp3
Meet our guest
Dr Benny Morris is an award winning author and life performance trainer as well as several other titles which have earned him the nickname "Dr. Encourage". Taking time out from his busy schedule, Dr. Morris sat down to talk with Mark Samms from NinjaOutreach. In an interview that lasted for over an hour Dr. Morris discussed his book The Valeo Method and gave some amazing insights into the human mind and how people can overcome a lot of the daily baggage that is holding them down.
In a break from the usual format of interviewing successful internet entrepreneurs, Mark Samms managed to get hold of Dr. Benny Morris for an hour long interview recently. The Dr. has been helping people to change their mindset and lead a more fulfilling life for many years now and as such has earned himself the nickname Dr. Encourage. He is known as a self-help author, and his book The Valeo Method have earned him several prestigious awards. In addition to that Dr. Morris offers his services as a life performance trainer, encouragement coach and, and speaker.
Dr. Morris is a powerful speaker and during the in-depth interview with Mark, his strong personality shone through. He gave away no hint that he was extremely shy and reserved as a child. At the beginning of the interview the Dr. mentions that as a child heading off to college he really needed a way to overcome his shyness and this came by the way of Dale Carnegies world famous book, How to Win Friends and Influence People. Dr. Morris says that this book was given to him by his father and the words in this book led, not only to him overcoming his shyness, but also his dedication to helping other people to overcome their own personal issues.
These days Dr. Morris teaches "people to become their own psychologist" so that they are in a stronger position to deal with everyday issues and the things that trouble their mind day in day out. As the interview with Mark highlighted, this is mainly what his award winning book is about. It is designed to give people a different outlook on life and Dr. Morris gave some of the key highlights of the book during his interview including the DREAM mnemonic that he developed for the book.
Dr. Morris is dedicated to changing people's lives and this open and frank interview was more like a coaching session packed with useful advice that anyone could find some benefit from. While this interview may seem like a change in direction from the usual agenda of interviews from NinjaOutreach's Mark Samms, on closer inspection it is clear to see that Dr. Morris and his self-help techniques can be very beneficial to entrepreneurs. It is clear from this in-depth interview that Dr. Morris knows what he is talking about, and his knowledge of the human behavior and psychology has benefited and will continue to benefit many people. There is little doubt as to why he is widely called Dr. Encourage.
Dr. Benny Morris 
Episode 14 : Entrepreneurial Journey with a Google Search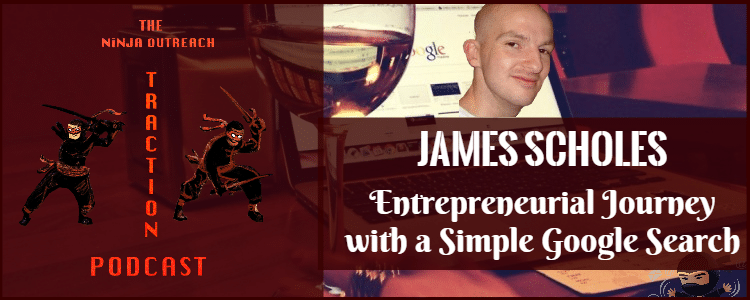 /wp-content/uploads/2015/12/Mark-Samms-interviews-James-Scholes-of-james-scholes.com_.mp3
Meet Our Guest
In another sensational interview for NinjaOutreach Mark Samms spoke to prolific internet marketer James Scholes about setting up business online, his reasons for doing it and the methods he used to find success.
James Scholes is a self-made success story in the internet marketing world. Adding himself to the list of successful NinjaOutreach interviewees, James gave an in-depth account of, not only his online career so far, but also an insight into his life before he set off on his entrepreneurial journey. Speaking openly and frankly from a cloudy and cold Leeds in the UK, James told Mark about his life prior to learning about internet marketing, which included trying and dropping out of a series of training courses, working in various low paid jobs, and attempting to sell various home-made products.
James's determination to succeed and make some money for himself led him to the Google search engine where he typed in "how to make money online" and began sifting through the avalanche of information that followed. As James himself said "it was a minefield", but he was fortunate enough to have a natural ability that enabled him to avoid the more dubious offers out there such as those that offer the promise of becoming a millionaire overnight. James does admit that there are "more bad eggs out there than good eggs", so he went into internet marketing with the mindset that he was going to set up a business over the long term rather than look for quick ways to make some cash. This is the main reason he was able to stay clear of the bad eggs and find a path through to the genuine offers out there.
One of the first things that James said he did to kick start in his online career was find himself a good mentor. This he admitted was not always an easy feat, but he managed to find one and then utilize the courses that his mentor offered. This is where he learnt the more important aspects of internet marketing such as list building, although he did not fully realize the importance of building a list until after three years of operating online.
His internet marketing journey was not without its share of obstacles however, and James's interview highlighted some key mistakes that many new internet marketers make. In 2006 when he started out selling a product he created he set about building driving traffic to his sales page. This worked well for just over a year, but during this time James was not building a list and he also relied solely on traffic coming through his Google Adwords campaign. This proved to be very costly when Google decided to suspend his Adwords campaign without reason. Overnight James saw the traffic to his site completely disappear and his business in disarray. This called for a new tactic and building his business back up again.
These days James Scholes is running a successful internet marketing business having learned some key lessons the hard way. He now understands the importance of building a list and diversifying his traffic sources. James continues to build on his success and provide a valuable service on the internet.
Links
Episode 15 : Computer Support Technician To Internet Marketing Legend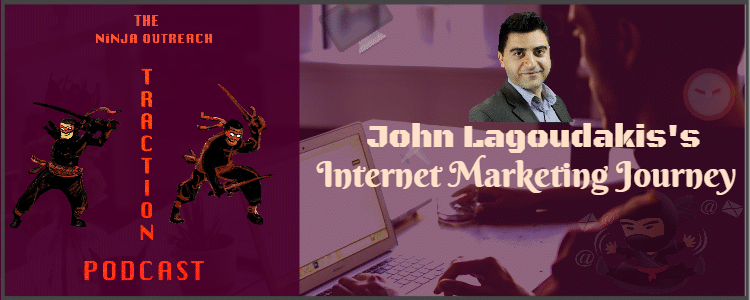 /wp-content/uploads/2015/12/Mark-Samms-interviews-John-Lagoudakis-of-johnlagoudakis.com_.mp3
Internet Marketing Journey of John Lagoudakis
After several setbacks and some huge mistakes along the way, John Lagoudakis has finally made it as a successful internet marketer. In a recent interview with Mark Samms of NinjaOutreach, John spoke candidly about his internet marketing journey in what could serve to light the way for new internet marketers hoping to follow in his footsteps.
In an age when many people are looking at ways in which they can build an online career it is important to have people to look up. People who have been there and done that and now hold a wealth of knowledge related to making a go of it online. John Lagoudakis is one such individual. He started out his professional career as a Computer Support Technician but soon realized that making money online was a good option, so back in 2007 he began taking steps to make the transition into the world of online marketing
Speaking in an in-depth interview with NinjaOutreach's Mark Samms recently, John highlighted some of the mistakes he made that held him back at the start. This included not building a list and being at the mercy of the Google search engine. To John affiliate marketing seemed like a good way to make money, but he admits going about it the wrong way. He focused mainly on driving traffic to the affiliate offers he found online and missed out the opportunity to add these people to his list. Echoing the words of many other successful internet marketers John now speaks about the importance of building a list, and he has now mastered the skills needed to build a list, turn these people into customer, and nurture them for the long term
These days John has a list of well over 15,000 subscribers and he has spent time learning how to keep those subscribers happy. He says that he now uses a number of different methods to not only keep subscribers to his list happy, but also keep his list growing. Some of the key methods for dealing with the all-important list that John described during his interview include using video, webinars, and a blog. He does not pay for traffic these days having learnt that free traffic can be more valuable than paid ones. Using a combination of methods John now receives a constant stream of traffic to his blog and squeeze pages, most of which are already interested in what he has to offer and come and sign up for his offers. He now spends most of his time making sure that the people on his list are kept happy. This is done by sending out emails that hold useful content and the occasional "freebie".
John Lagoudakis's story highlights some of the perils that face new internet marketers, and with this interview Mark Samms hopes that these people will be able to avoid these pitfalls. One of the main things that John was keen to get across was the importance of building a list from the outset so that time is not wasted over the long run.
John Lagoudakis