Traffic - it's what everyone wants, and few people know how to get.
I get a question every so often and it usually goes like this:
What will you primarily be focusing on in 2015 to help build your blog?
Although I blog less and less about content marketing, I've discussed a variety of techniques, such as:
I used all of these in 2014 to build up SelfMadeBusinessman, and to some degree they all worked reasonably well.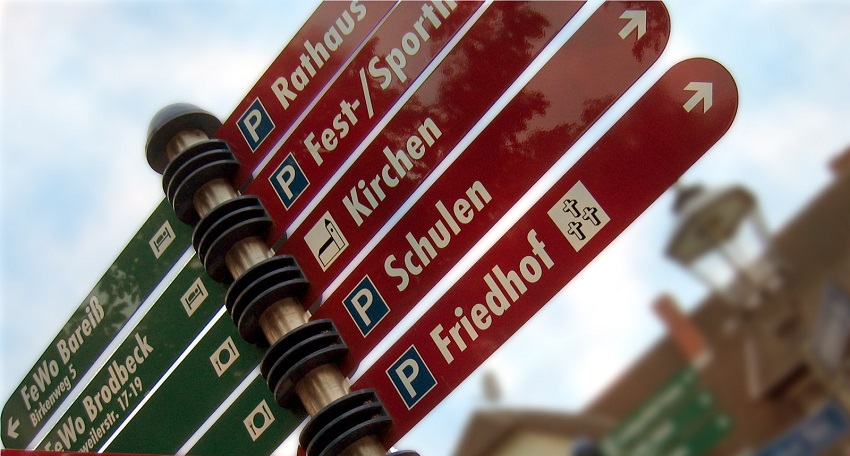 So if I was just to flat out answer what one should do in 2015, I'm inclined to say more of the same.
In fact, if my primary goal was to build traffic to this blog, I think I'd do exactly those things, I'd just spend more time than 1-2 hours a week (which is about how much I spend on the blog currently).
I'd focus on writing awesome content, promoting it, and funneling people into my email list mixed with the occasional guest post on a top tier blog.
But there is one other strategy I haven't mentioned before, and it's the one I think is overlooked far too often:
Be interesting.
Yes, really - this is the single thing I don't see on 99% of blogs I come across.
They aren't really doing anything interesting, anything that makes me want to follow along.
There's no story. No journey.
We often use the terminology of follow to describe an attachment to a blog. I follow blog X.
But doesn't follow imply some sort of continuity, more than just the continuous publishing of articles?
Personally, when I read something, I like a beginning, middle, and end, and just because a blog might be about digital marketing, it doesn't mean it can't have those.
So who do I follow?
There are two types of websites in my feedly. The first are websites such as:
These are the textbook websites that I feel most marketers know and love. Their articles are pack full of data and they feature experts from all over the place.
Above all, the one I never miss without fail is Groove, and it's no surprise that their blog is literally their journey to $100k MRR (having met that goal I think it is now $500k).
To be a one man operation and try to compete with these blogs is somewhat unrealistic. It just requires too many resources and frankly data and case studies from multi million dollar companies that most of us don't have access to.
I don't want to say it can't be done, but certainly not on the side.
However there is another group of people who I also follow:
These blogs are essentially run as one man operations, but to me the content is just as thought provoking as the aforementioned blogs.
Surprisingly, they don't seem to do any of the "usual" tactics for growing traffic, such as:
Guest posting - Although they are featured all the time because people know them as authorities and they are invited to appear on podcasts and speak at conferences.
Including links of influencers in their posts for the pure sake of being able to reach out to them later on
Being overly active on social media
And other tactics traditionally used to bring traffic to a blog.
It seems to me that the relative success of their blogs is more an extension of the success of their brands, and not the other way around.
And doesn't that seem like the way it should be?
So, how did these people become interesting?
Focusing on projects OUTSIDE of their blog
I don't believe any of these three individuals would introduce themselves by saying "I'm a blogger at X".
Instead, they would probably say "I'm the CEO of X, and you can read my blog at Y".
By focusing on projects outside of the blog, there is always something interesting to say inside of the blog.
Making their business a case study
Because they have so much experience outside of their blog, they can draw on them as case studies.
I doubt these guys ever struggle with what to write next, moreso that they don't have the time to write it all out!
Becoming successful
Everyone one of these people is an authority in their field. They all have companies that independently yield 6 - 7+ figures a year.
Who am I going to take my business advice from?
The guy who writes amazing content and promotes it well
The guy who built a multi million dollar business and happens to be blogging on the side
I choose the latter.
So if I was to string this into a formula you could follow, it would be this:
Start a project outside of your blog. A difficult one, like marketing a product, starting an innovative company, or building a website from scratch to a $5k/month earner.
Make it a live case study on your blog, something that people can follow along with.
Be successful
The first two are easier, the last one takes hard work and a little luck.
But imagine the pay off - the authority that you'll have built and the engaged audience that want to know how the story unfolds.
A great example is Jon Haver's authority website challenge and Justin McGill's 24 hour business challenge.
I'm also going to be integrating NinjaOutreach's journey more into this blog, and particularly more into its own blog as well.
So back to my advice for 2015, it's this.
Don't start a blog, start something interesting (and then blog about it on the side).
What do you think? Who do you follow?