Email open tracking is finally here. The latest update is to NinjaOutreach is a big one!
One of the main requests we've been getting with the web app is simply a need for a better way to do outreach.
People wanted actual email integration, as well as a more streamlined process for sending emails and keeping track of where they were in a list.
We've made the first major step towards that with Outreach Mode.
What Is Outreach Mode?
Outreach mode is a new tab on NinjaOutreach that streamlines the outreach process.
Simply head over to the tab, select a list, load a template, and start sending emails.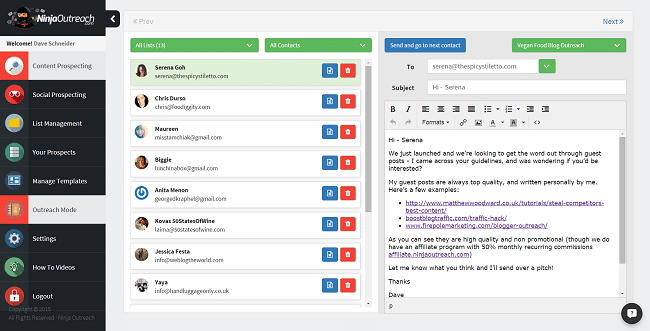 The left side contains your prospects. You can:
Remove them
View their details
Here's what it looks like when I view their details: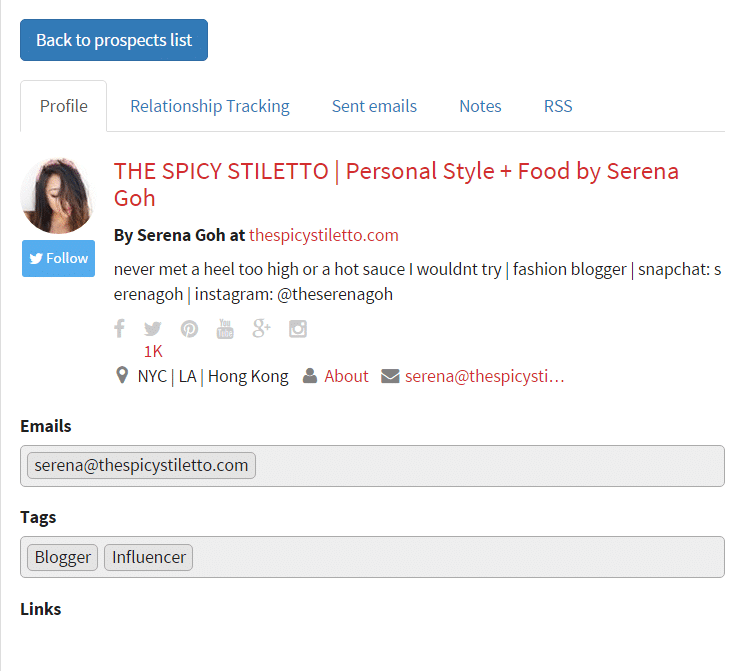 This is all part of the CRM that we launched just a few weeks ago.
Integrating Your GMail
Whether you have a GMail account or not, you can still use Outreach Mode. It works just like sending emails worked before in the web app, via a MailTo. This is just an improved way to do it.
However, we have also integrated with GMail's API allowing you to effectively use NinjaOutreach like a mail client if you have a GMail personal or business account.
It's just a two button click process to do it:
Make sure you're logged into the GMail account you want to send emails from.
Go to the settings tab and in the bottom left click Email Integration - Connect To Gmail
You will be sent to an OAuth page - give permission to use the account
And you're done!
Once it's connected, you can disconnect it at any time.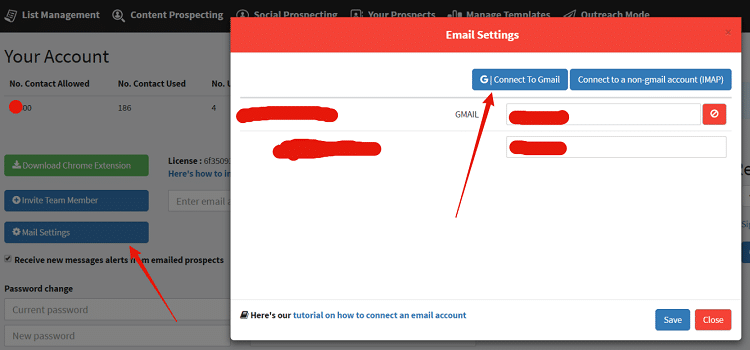 Remember, this works for business accounts on GMail too, so for example, since [email protected] is hosted on GMail's mail client, I can send emails from that one as well. It just depends on which one I connect at that time.
Creating HTML Templates
Before Outreach Mode, we only have plain text templates.
This is because you can only send plain text templates in a MailTo.
However, with Outreach Mode, if you integrate your GMail account, you now have access to HTML templates, which have links, text formatting, images, etc.
You will now notice that when you go to create a template you have two options for the body, text and HTML.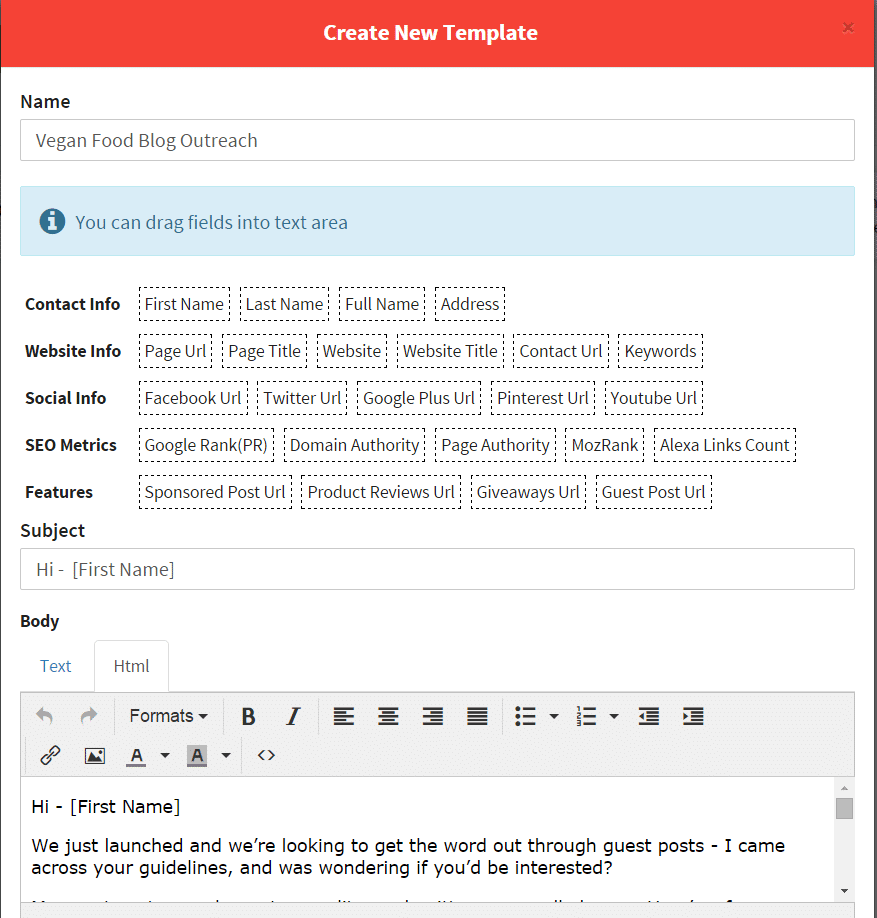 If you integrate GMail, you will have access to the HTML format and the ability to send these emails through Outreach Mode.
If not, then you will be defaulted to the plain text emails like before.
What's Next For Outreach Mode?
We have a lot of plans for outreach mode, such as:
Multiple Send As Emails - Currently the only emails that can be integrated with GMail's API are gmail.com or business emails on GMails business plan. We are working on a method to allow emails hosted on other clients to be used as well.
Message History - Right now you can see outgoing messages, but soon we'll be adding in replies as well so you can actually see the conversation you're having with the prospect
Open/Reply Tracking - We'll be tracking the open and replies to your templates so you can split test them and leverage that info to follow up with prospects who have opened but not yet replied.
Anything Else?
Sure, we have a couple of other smaller updates that went out as well, such as:
Ability to move prospects from one list to another (individually or in bulk). This is done on the edit contact details screen (individually), or the bulk edit screen (in bulk - see below).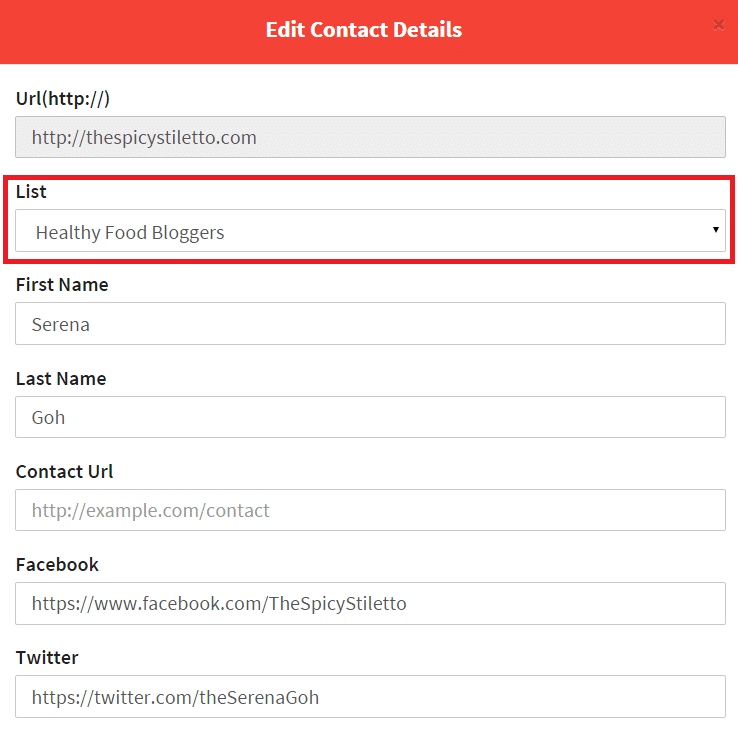 Bulk editing prospects for relationship status. You can now set a relationship status (or add one) to contacts in bulk.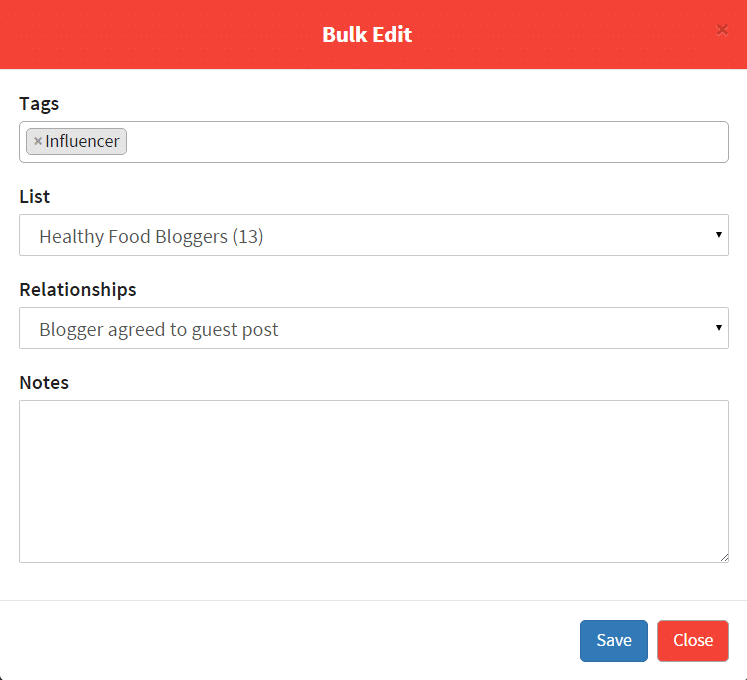 So, what do you think of Outreach Mode and the other changes?