In the industry of fashion, influencer marketing has often been taken for granted, don't you think? We see all these bloggers with thousands of followers on Facebook, fashion influencers on Instagram, or any other social media platform, and we don't even realize they're recommending a product because they have a partnership with the company producing it.
If you're a business owner in the fashion industry or in charge of a company's fashion marketing efforts, here's why this is a problem.
It's a fact that over one-third of online consumers trust the opinions of people they've never met more than they trust branded ads and marketing collateral.
In other words, we turn to our fellow consumers when we want to make informed purchasing decisions.
This is a major shift.
Up until now, people simply looked at how companies represented themselves and made the decision to buy based on their commercials.
Now, they look at their favorite personalities, which are often bloggers or vloggers with massive fan bases on their social channels.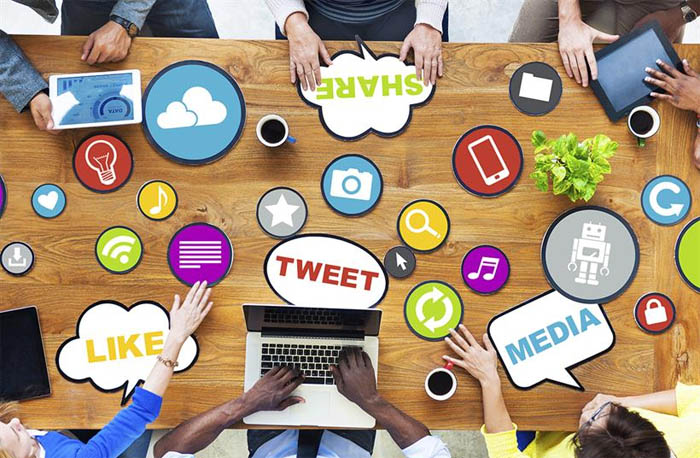 This means there's an enormous opportunity for your brand to get great exposure through fashion influencer marketing.
The Pack Leaders On Fashion Influencer Marketing Programs
This type of partnership with a fashion influencer can be one of the most powerful fashion marketing tools at your possession.
A lot of businesses in the fashion industry have already boarded the influencer train by entering into mutually beneficial relationships.
A great example can be found with GQ and their media company, Condé Nast.
They used their connections with fashion influencers to create story-telling video content.
As this type of content is very popular with influencers, many fashion brands use in-house services to edit the videos; however, small brands usually need to outsource this to web-based agencies like Valoso or to freelancing websites like Upwork for a more professional look.
Luxury jewelry brand, de GRISOGONO also generated a lot of buzz during the Cannes film festival by focusing on live content surrounding the event.
As a result, the fourteen influencers the company selected triggered over 19 million impressions for the brand.
Doubting Thomases
Unfortunately, even though almost 60% of fashion brands have an influencer strategy in place, this still leaves quite a few companies that are not in the influencer game yet. Just like with social media 5 years ago, many business owners are still doubting the efficacy of this strategy, even though there's proof everywhere that it can produce results worthy of more than just a high-five.
It has become virtually impossible to deny the selling power that the majority of these social media personalities possess.
A lot of articles trying to convince companies to venture into the influencer marketing world already exist all over the Internet—so here's another strategy to make you rethink your hesitation.
It's time to outline the most important aspects of the concept, which may just help you make a decision about it.
Finding the Perfect Fit
When it comes to influencer marketing, there's something we can't deny: we've grown to love many of our online stars over the last few years.
However, the most important thing when searching for influencers to connect your business with is for them to be a contextual fit.
Keep in mind that not all fashion brands are the same—they have different target groups, which means they direct their content to very different types of consumers. Finding the relevant influencers for you is definitely a challenge, but it's not impossible.
Here are just a few examples of the most popular influencers on the Internet.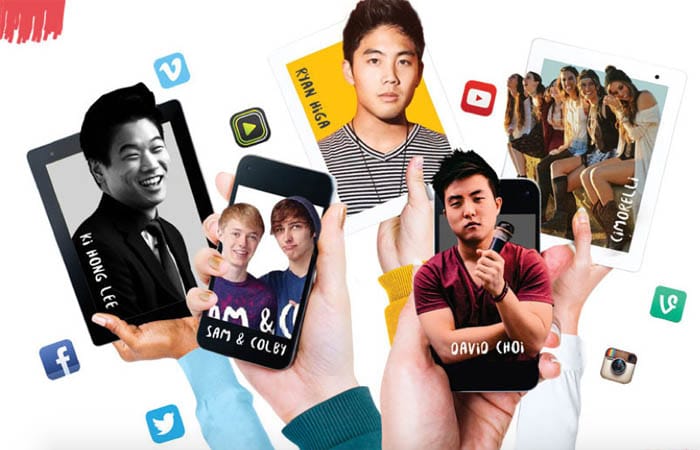 1. Jenna Marbles
We've all grown to love YouTube star Jenna Marbles—the top female comedian in the vlogging niche.
She has an enormous following and people seem to hang on to her every word. But is she the right person to promote your high-end fashion brand? Well, so far she hasn't been affiliated with any brands, at least not officially. However, this doesn't mean you don't have a chance.
2. Aimee Song
If we're talking about influencers, there's no way we can avoid mentioning Instagram star Aimee Song.
An interior designer and a fashion blogger, she currently has over 4.1 million followers on Instagram alone. She became even more popular after she reportedly signed a deal to become Laura Mercier's first digital influencer and brand ambassador. The deal is not even exclusive, which means she's free to work with other brands as well.
3. Jaclyn Hill
Even though the platform is already 6 years old, Snapchat is still a mystery to most fashion brands.
One of the most profitable ways to develop a partnership with an influencer is to look out of the fashion industry. Jaclyn Hill, for instance, is a beauty blogger with an enormous Snapchat following.
She's been affiliated with companies like Becca Cosmetics, but that doesn't mean she wouldn't be open to collaborating with a fashion brand. Usually, this means she would casually wear a product by the brand and let her audience ask about it.
Here Come the Brand Ambassadors
Influencer marketing is all about long-term relationships—it makes no sense to go through all that trouble and research to find the right people and to let them go after a one-time promotion.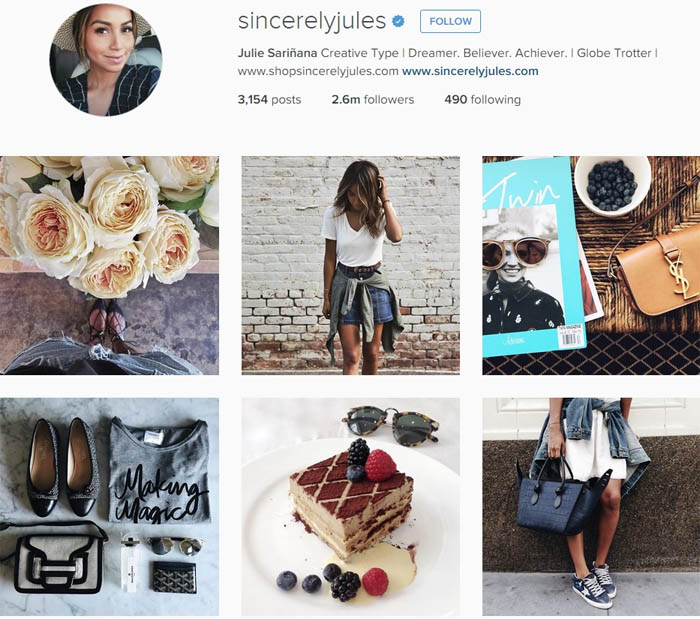 Most companies pay their influencers to post pictures with their clothes and accessories, but that's far from your only option—it's the experience that person has from your partnership that will make them stick with you in the long run.
Here are 3 examples of creative partnerships between fashion brands and influencers.
1. Pinterest contest
It's essential for a fashion brand to have an endless supply of high-quality images. As Pinterest is a very inspirational and practical platform, the key is to make your content shareable.
You can, for instance, get in touch with a fashion blogger and have them pin some of your images on their own boards, or even ask them to create and dedicate an entire board to your brand.
Pinterest is currently the second largest driver of traffic from social media sites, so even a single pin by an influencer could potentially make a big difference.
2. Custom-made pieces
Everyone likes to feel unique—fashion bloggers included!
One of the great things that make the fashion industry stand out is the opportunity to provide your partners with custom-made pieces in exchange for, let's say, a blog post or an Instagram post reviewing the product.
This would certainly make them feel valued enough to want to continue the collaboration.
3. Video content
Did you know that 70% of the top 100 search listings on Google are video results? Not to mention that over 500 hours of video are uploaded to YouTube every minute.
All things considered, you need to invest in video if you want your content to reach as many people as possible.
If you choose to collaborate with an influential vlogger, you might even end up with a viral video.
The Quest for Authenticity
Think about it: Internet stars can make your items sell out within days or even hours with just one post.
When Lord & Taylor got 50 influencers to post a picture with the same dress on Instagram claiming it's a "must-have", the product sold out just a few days later.
Braboo's influencer campaign is an even more interesting example, since the company was only 1 year old when it collaborated with German YouTube stars, Lisha and Lou. The result: the lingerie website was flooded with orders, and the products featured in the video were sold out.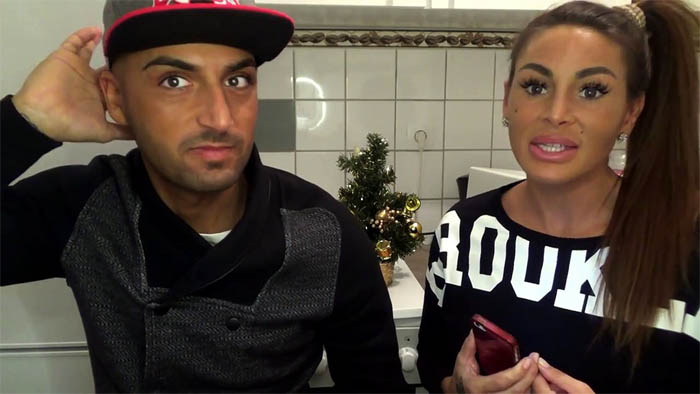 The key ingredient in the influencers' image is authenticity—they can't possibly make this happen without being genuine.
It's a hard thing to be sure of: you need to go through their profiles and their interactions carefully in order to make sure they are honest and always reply to their followers.
There are plenty of people with a huge following who'd like to be influencers, but aren't: a lot of them even buy their social media numbers without realizing the lack of engagement is a clear sign that something's wrong.
Keeping Your Fashion Influencers When the Competition Gets Tough
While many are still making up their minds, a lot of fashion brands are already gaining a lot of traction from their influencer marketing.
Generally, that's a good thing, but not if you want to approach the same people they're in contact with.
In addition to that, since fashion bloggers are learning fast that their influence is valuable, they're starting to get more demanding—which usually means you need to devote quite a big chunk of your budget to this tool, even if you're not paying influencers with money.
Let's face it: there's always going to be the risk that your competitors will find a way to "steal" the influencers you're working with. The best way to avoid it, perhaps, is to instill loyalty in them.
Outreach 101: How to Attract Fashion Influencers
It also has to do with the way you attract influencers. I suggest creating a contact list with every person that might be a good choice (based on their influence on Instagram, YouTube or Snapchat, for instance), and then instead of emailing each of them with a standardized template, attempt to build a relationship.
This means sharing their photos, leaving comments, responding to questions: anything positive that will get you noticed. Once you feel like enough time has passed, it's time to reach out.
ZenSpill has a great guide for creating a killer outreach email. Remember: they'll never leave if you give them a reason to be loyal to your brand.
A great example is Zoella, a beauty vlogger from the UK who has over 7 million YouTube subscribers.
In cooperation with the health and beauty retailer Superdrug in the UK, she has already published her first novel and has launched her own product line.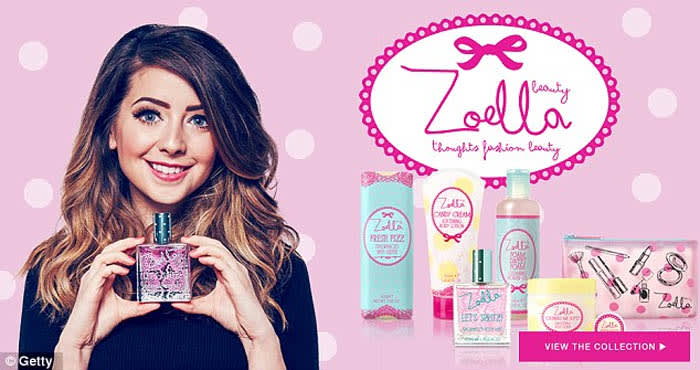 A good way to excite influencers enough for them to stay on is to include them in social media takeovers.
This means you give an influencer access to your brand's social media account.
It's a great way to hold contests and do giveaways.
Birchbox does Instagram takeovers all the time, with one of the most notable ones being Christina Zilber's 4 Instagram photos on Mother's Day, that resulted in 1,135 user-generated posts.
The Most Effective Communication Channels
85% of companies say email is the most effective channel to reach influencers. As great as that is, because it means you don't have to get up from your desk to do your job, it's not the whole story.
A lot of the most influential fashion bloggers attend events where you can connect with them in person and later create a more meaningful relationship offline.
However, there's something even better that you can do: instead of chasing them, let them come to you!
Host a VIP event only for top influencers in the industry and encourage them to post about the experience with a pre-planned hashtag.
This way you won't only get to meet the best, but you'll also get a lot of exposure, thanks to their posts.
Burj Al Arab Jumeirah, one of the famous hotels in Dubai, organized an event for 10 of the most influential instagrammers in the world and gave them a free visit to the city, as well as all of the hotel's activities.
The result: 25,000 comments and 3.2 million new followers. It's not just Burj Al Arab though—Bellagio Las Vegas was quick to host 20 influencers with a vast presence outside of Instagram, with the most famous ones being Murad Osmann and Natalia Zakharova.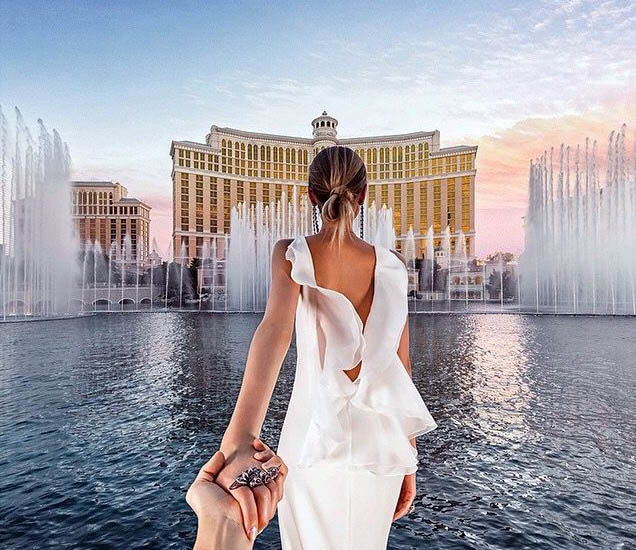 TechMunch NYC by BakeSpace is another great example. It's a conference for food bloggers and culinary influencers. It combines networking, panels, tastings, and demos for everyone to enjoy, even if you're not a food blogger.
Twitter is definitely part of the game as well, wit the Twitter Influencer Networking Event in London being another example.
Hosted by City Steps Guided Tours, it invites mainly women in business to network and collaborate.
YouTube stars seem to have some of the most fun events (and after parties) though, with VidCon being the most famous one.
The video conference is held every year in California and is now expanding to Europe and Australia.
Conclusion
The voice of the customer has been one of the most powerful aspects of marketing for a long time.
With the tools the Internet brings us today, this voice can be enhanced quite a lot.
Marketing in the fashion industry is constantly evolving and it's extremely difficult to predict what will be the new "black" five years from now, but one thing is for sure: adopting an influencer marketing strategy now gives you access to a much larger audience rather than relying only on your existing one.
It opens up a world of possibilities that you can explore and it enables you to establish connections with people with a credible voice and a built-in audience.
---
About the author: Desislava is a Brand Strategist whose work involves building strong and profitable brands in a genuine way. Apart from writing and coaching, she enjoys the occasional sarcastic remark and her pet sloth. Connect with her at www.badassbrandsquad.com