The practice of influencer "engagement" through email outreach is one of the most widely-used tactics in marketing today.
Done by almost everyone from bloggers, to agencies, to social marketers and even spammers.
Unfortunately, as widely as it is used, it's equally as widely abused.
Don't fall for the mistake of ruining your chance at a mutually successful online relationship before it even begins.
Make your influencers welcome recipients of your outreach efforts by avoiding these common mistakes, and heeding the advice of some handy examples we recommend.
Here are some email marketing best practices for you
Email Outreach Mistake No. 1 :  Expecting Something for Nothing
How many of us start our email with these words?
".... Feel free to share this information with your readers if you think it would be of value to them. Thanks for reading and have a great day."
Email outreach aren't meant to be boring, same old record playing over and over by different people .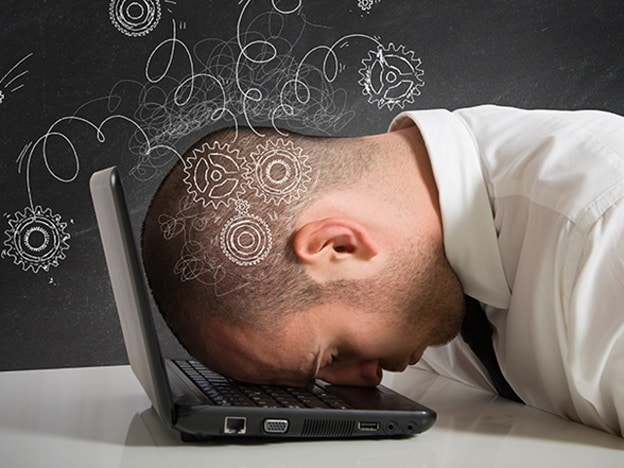 This is a common approach for many outreach emails at the moment – the "something for nothing" appeal.
It isn't the right way to go about outreach introductions.
Why?
You might think you're getting something for nothing, but you're more likely ruining your chances of ever developing a real and useful relationship with bloggers and influencers.
You'll forever be remembered as the "one who asked before they gave", and since when has that ever gone down well in the world of business?
Try offering value first, creating rapport with the influencer, then seeing how you can collaborate together to achieve mutual success. That's how effective outreach is done.
Advice From the Web:
The Definitive Guide to Influencer Targeting by KissMetrics - These guys encourage you to consider compensating your influencers through financial effort, shout outs or post sharing, product discount, giveaways for their audience, or simply by giving them commission.
7 Reasons Your Outreach Emails Aren't Getting Responses and How to Fix That by Quick Sprout - Neil Patel takes a good look at outreach, and point #7 offers some great take-aways: Don't make it all about you.
Email Outreach Mistake No. 2 :  Sounding Like an Impersonal Robot
"Hi Jack, I hope you are well. I am contacting you regarding my current project which concerns X and I thought it might prove to be an interesting feature for [Blog name]..."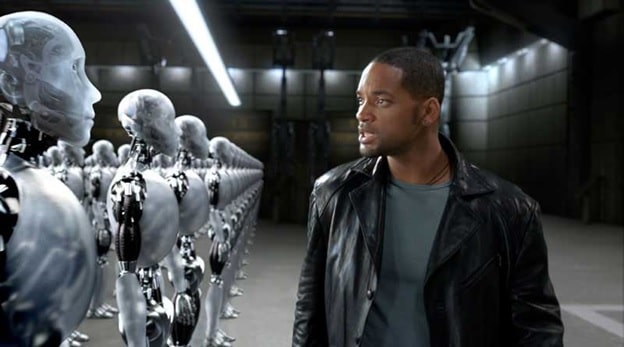 Long gone are the days where using mail-merge software is an acceptable means of outreach to influencers.
Sure, it may be efficient, but when did you last appreciate receiving robotic, chain emails?
Chances are, never.
Getting an email with un-backed praise, and obvious mail-merge mistakes such as the "[Blog name]" error, doesn't look at all good for you or your brand. It's best not to do it at all.
You may not have time to personalize every single approach, but if you are going to use an automated mailing program, make sure you make it sound as personalized and as realistic as possible before you use it, and check the system thoroughly before activation.
Advice From the Web:
7 Reasons Your Outreach Emails Aren't Getting Responses and How to Fix That by Quick Sprout - Take note of advice given In point #6 - Make your emails personal. Nobody likes talking to a robot, or being treated like one of the masses. Take the time to do the research, and find out who you're talking to.
The Power of Personal Emails by Mautic - Another tip to curating a personalized email for outreach, is to have it sent from your personal email address. Sure, automated email marketing is great, but it's better if you can adapt your system to incorporate a more personal touch.
6 Common Mistakes That Are Ruining Your Follow-Up Email by Yesware - As mentioned in Mistake #5, one of the easiest and most effective ways to make your email sound personal, is to write it as though you were speaking it.
Email Outreach Mistake No. 3 : Failing to Do Your Research
"... I also enjoyed reading your blog post about using regular reading to prepare your children for school. I also see you value a creative and fun environment for your children from your multiple posts that center on toys..."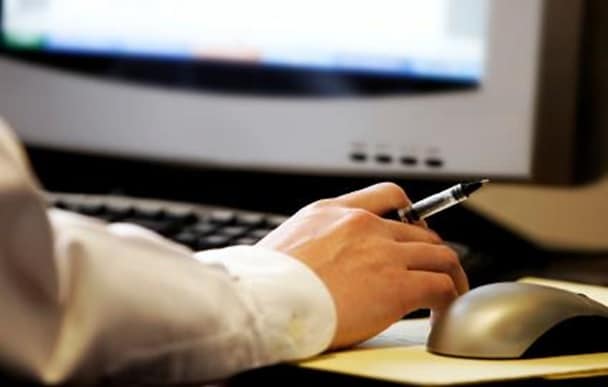 Although you may be attempting to show what an avid reader of a blog you may be, you're actually proving very little to the influencer you're targeting for outreach.
Have you really done your background research and read the blog content, or have you simply read the titles of the most recent blog posts in an attempt to create conversation?
Personalizing your approach can be useful – but only when you've made an attempt at background research to back it up. Remember, honesty is often the best policy, so don't cover up poor outreach attempts.
Advice From the Web:
6 Common Mistakes That Are Ruining Your Follow-Up Email by Yesware - Try using a free tool like Rapportive to do your research straight from your Gmail inbox.
How To Do Outreach The Right Way by the Search Engine People - Try asking yourself insightful questions to see if you know who you're talking to. Ask yourself: Do they post similar content to yours (infographics, videos, articles, etc.)? Does your content have an affinity to any of the topics or interests?
This article by Hubspot encourages you to go a step further, and plan your outreach before you even write an article. Now that's personalization!
Email Outreach Mistake No. 4 : Failing to Follow Through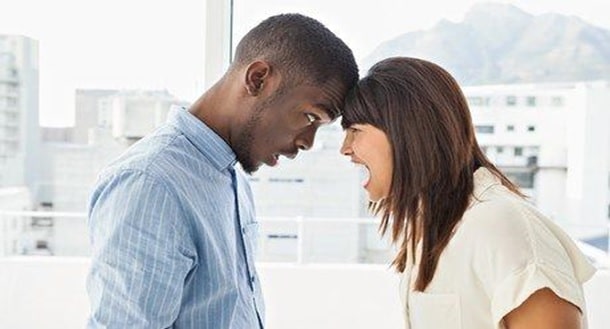 There's little that's more annoying to an influencer, than an outreacher who makes an offer, then goes back on their word.
So, you were in love with their blog, you're desperate to work with them, and have content ready to publish that's relevant and unique, then.... Crickets.
If you make an offer to an influencer during your email outreach efforts, scrap that, to ANYONE in life, make sure you follow through on your word.
Failing to do so places you in a poor position to develop a relationship with the influencer, and makes you look unprofessional as well.
Advice From the Web:
How to Write an Outreach Email and Get What You Want by Kibin - Be authentic. If you say you'll do something, then make a point of doing it in a timely fashion. If you want to make an impression and increase your chances of a response, then make following through on your word a priority.
7 Outreach Tips to Get More Replies by Mention - This insightful post makes the bold statement that: "Promises are only valuable, if you follow through on your word." Very valuable advice.
The Importance of Follow Through by Business HorsePower - A wonderful piece of advice for you outreach bloggers: "When you say you'll do something, be scrupulous in meeting your commitment, whether to a client, supervisor, customer or direct-report. If you can't deliver it, don't promise it."
Email Outreach Mistake No. 5 : Signing Up Influencers to Mailing Lists Without Consent
"Thanks for subscribing to our mailing list…"
You've gotten a positive response from an influencer, and things are going well until… You've used their details in your mailing list without their consent.
Big no-no. Just because an influencer replies to your email approach – or even if you collaborate – it doesn't mean they approve of receiving your weekly digest, and other inbox-filling email spam.
There's rules, laws, and curtesy around email subscriptions these days, and without consent, it's simply something you shouldn't do.
Advice From the Web:
The Importance of Permission by MailChimp - Some great advice from a mover and shaker in the industry. Mailchimp offer some solid advice: People who haven't given you permission are more likely to treat your emails as spam, or ignore them altogether. Therefore, it's in your best interest to always ask for permission, first.
The Truth About Emailing Without Permission by Synchronicity Marketing - When people receive email they didn't specifically sign-up for, they generally do one of three things: a) ignore and delete it b) complain or c) tolerate it for a while to see if it will be of value. You want to be sure you're hard work is being read, so it's better to take an alternative route.
Is it illegal to send emails without the owner's permission to the US and Canada citizens? It will be for my business promotion - This Quora discussion topic explores some valid points into the legalities of unsolicited emailing. Overall, it's not worth it, since Internet Service Providers, or ISP's, can mark your content as spam and quickly blocklist you. Not good news for the development of your brand.
Reach Out, Not Hand Out
Successful email outreach revolves around mutual respect, and a level of rapport that goes beyond a simple tweet or status update.
Being honest, real, and forthcoming with your generosity, are keys to an outreach campaign that will earn you results, and open opportunities for your brand to expand its reach beyond the realm of your own blog or website.
Related Post Around the Web
---
Arman Sadeghi is an Entrepreneur and founder of Titanium Success. For him, Titanium is more than a motivational practice, it's a resilient lifestyle. Titanium's pragmatic approach uses the basic elements of neuro-linguistic programming (NLP) — sight, sound and emotions — and teaches students how to use these skills to make positive life choices.