Ever tried to optimize your content using some seo tips and tricks? I bet you did. Here we are revisiting top 6 seo tips that will help you make your content timeless.
Although a great and compelling content has always been something that drives people to revisit certain sites over and over again, in the last couple of years, it has become an unavoidable ingredient in making any type of powerful revenue-generating marketing strategy.
Apart from the fact that investing in content marketing really makes sense, it still doesn't make it any less hard to do.
Anyone who has ever created more than a few content pieces for their company's website in hopes of generating quality leads knows that this sort of thing requires a whole a lot of effort.
If you want to create something that will truly resonate well with your targeted audience, you need to get your hands dirty. Crafting long and compelling text that offer some real value to its readers is nothing short of hard labor.
But, this isn't even the worst part.
This is just the tip of the iceberg.
The biggest problem in content marketing isn't the writing.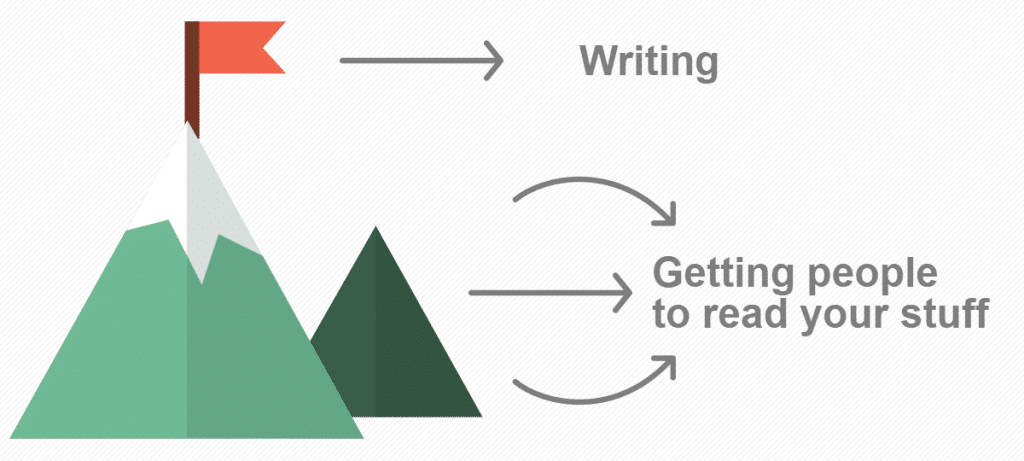 No, it's getting people to actually read your stuff, and when they do - share it with their network.
Why?
Well, because, almost every smart brand produces tons and tons of content on a weekly basis. People are bombarded with all sorts of blog posts, white papers, case studies, use cases, proposals, pitches, contest, giveaways every single minute of their life. In this kind of clutter and noise, it's really hard for them to concentrate and really focus on one thing, especially if that thing is a blog post that addresses a subject that has already been covered thousands of times by all sorts of different publishers online.
Knowing this, that's why most successful content marketers focus on creating so-called 10x content.
That's to the expansions of content marketing, if you want to get noticed these days, you really need to create something exceptional, something that has never been seen online, and something evergreen, something that will stand the test of time.
You don't want to waste days and weeks crafting a certain piece of content, only to see it become obsolete in a month or two. That's why you need to incorporate SEO into your strategy.
1. Play Content Marketing And SEO Side By Side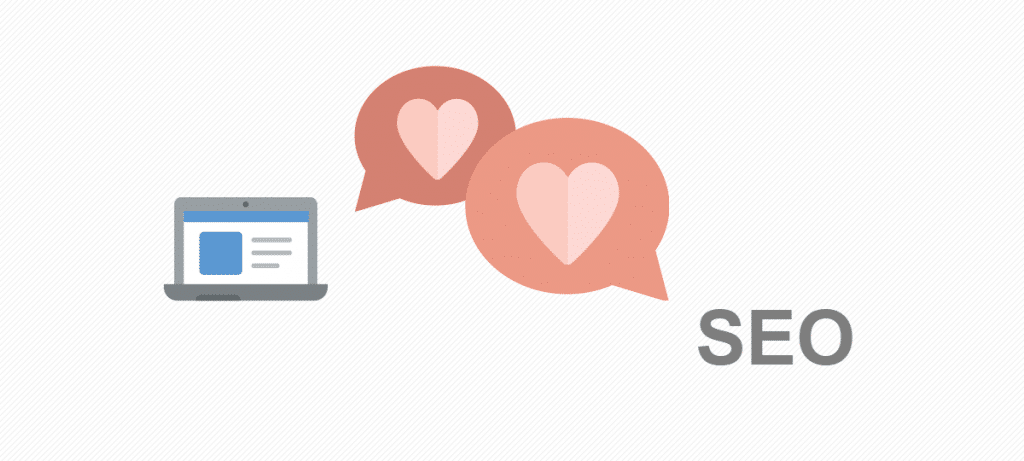 Even though a lot of experts these days tend to see content marketing and SEO as two completely different things, the truth is - they're quite dependent on each other.
Practice has shown that it isn't really wise to separate these two.
The effective combination of SEO + content marketing makes sure that you write for the right target audience.
It makes sure that you write original, authentic content that is related to your website. It also makes sure that people find what you write about appealing and link worthy.
Great SEO should be the foundation of your content marketing strategy, and, on the other hand, great content should be one of the first things you focus on when coming up with a plan on how to generate traffic to your site and earn more and more quality backlinks.
Every single person that runs an online business today needs to know at least a bit of SEO. Especially if he or she invests in content marketing.
Why?
Well, because without a basic understanding on how Google really ranks your web pages, you cannot figure out what you need to do in order to improve your position in SERP.
It's like going to the gym and doing all the exercises incorrectly.
Sure, you put in some real effort and continue to lift those weight and run around, but you have nothing to show for it.
The bad form won't help you build muscles. Nope. In fact, it will only get you injured.
Same goes for bad SEO.
Terrible SEO practices can permanently screw you out of your chances of being discovered by a large number of people via Google, so it's best that you first educate yourself a bit on the matter, before you go on and create problems for your business that will cost you more than just a few dollars to fix.
Now that we got that in the clear, before I continue and start to write about more advanced SEO tips and tricks that most successful marketers use to improve their content rankings, let's first cover the basics:
For those who are not familiar with the process, Google sends out these so-called "spiders" to "crawl" your site and check it for over 200 indicators that determine the visibility of your pages. These indicators include things like backlinks, domain authority, load speed, traffic, content relevance scoring, keywords, etc.
Google spiders can make or break your site, so it's best that you make it your mission here to help these tiny workers easily find what they're looking for. As long as they're satisfied with how your website and pages look - your name will dominate the SERP for all your targeted keywords and queries.
If they experience difficulty fetching certain information from your pages, you won't receive any visits via everyone's favorite search engine.
As an ambitious businessman or businesswoman who's trying to make money from your website - you cannot afford to become invisible to Google.
As you probably know, SEO is hard for most people. The thing that usually makes it so difficult for most Internet users to comprehend is it's ever changing playbook.
But, luckily for all of you out there who produce content on a daily and weekly basis, in all that chaos there are a few constants that have remained true since the beginning. I'm gonna write about those tactics here.
2. Always Spare Some Time to Structure Your URL Correctly
Next to adding new and useful content that has relevant internal and external links tied to it, meta descriptions, H1 and H2 tags, URL structure comes as a huge factor in your content's success.
A lot of people don't really focus on this. Yes, this is an old SEO technique, but it still works.
Short and sweet links that have targeted keywords included in them have far better chances of staying forever relevant in Google's eyes, than those who don't.
Structuring your links takes no longer than a minute of your time. If you run a WordPress website, you should probably know that this platform makes it really easy for you to tailor the structure of your permalinks anyway you want to in just a couple of clicks.
All you have to do here is go to the settings sections and customize your URL in a way that you think it will work best.
Many website owners make the same mistake here. They think that it's of crucial importance to feature every single word of their blog post title in their permalink structure.
When it comes to URLs, "The shorter, the better" rule works best here. Be sure to have this tip in mind next time when you want to publish a new piece of content on your website.
3. Think Like A Searcher: Focus On Search Phrases, Not Just Keywords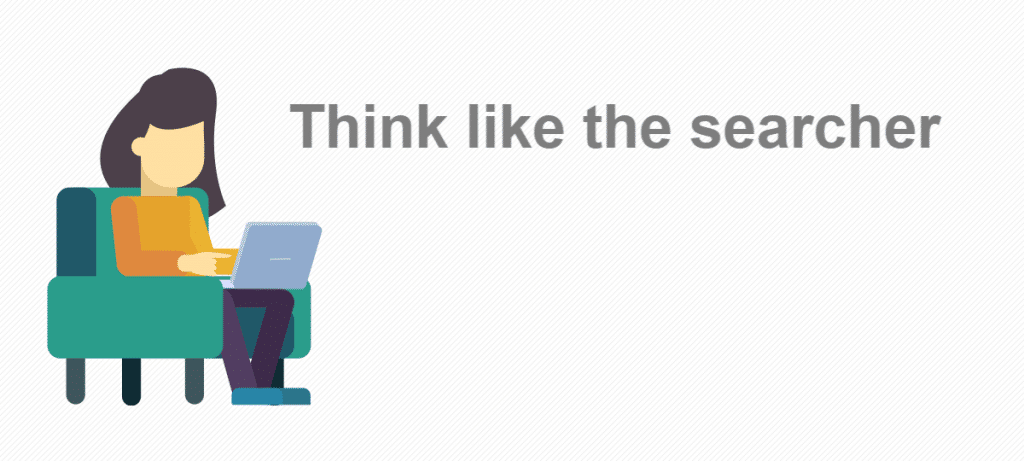 Most brands don't really know how to choose the correct keywords. They usually focus on very broad ones and completely ignore all the juicy long-tail keywords that could actually bring a lot of smart leads to their site.
They even forget put add locations in their texts, like they don't even care about being discovered via local searches.
Neglecting long-tail keyword opportunities are quite bad for business.
How come?
Well, because you're wasting your chances to easily capitalize on smart and relevant queries that aren't really that competitive.
Unlike short-tail keywords, these sort of queries isn't really explored by a large number of advertisers.
Apart from that, long-tail keywords tend to serve different purposes for search users.
They're also known to convert much better than short-tailed ones.
As I already wrote a few months ago on this blog, the key to winning big online lies in creating content for the searcher, not the search engine.
That why focusing on actual search phrases is of great importance for your brand.
4. Don't Just Add Random Links To Random Phrases - Focus On The Context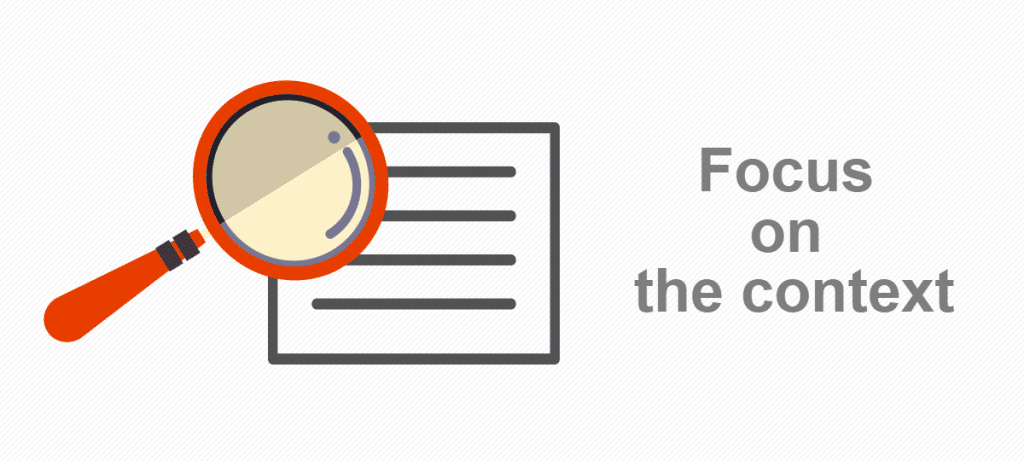 As a person who has a lot of experienced with working with brands who don't really know what they want from their website, I have seen it all.
Apart from facing extreme difficulty in getting my clients to actually see the importance in having a unique, keyword focused title Tag on every page of their site, I had to write loads and loads emails to various types of business owners, asking them to make sure that the links to their site and within their site use actual relevant keyword phrases, instead of "click here" and "read more" constructions.
Be sure to be as descriptive as possible, when choosing the phrases you want to link to other internal and external pieces of content.
5. Don't Forget To Intelligently Optimize Your Images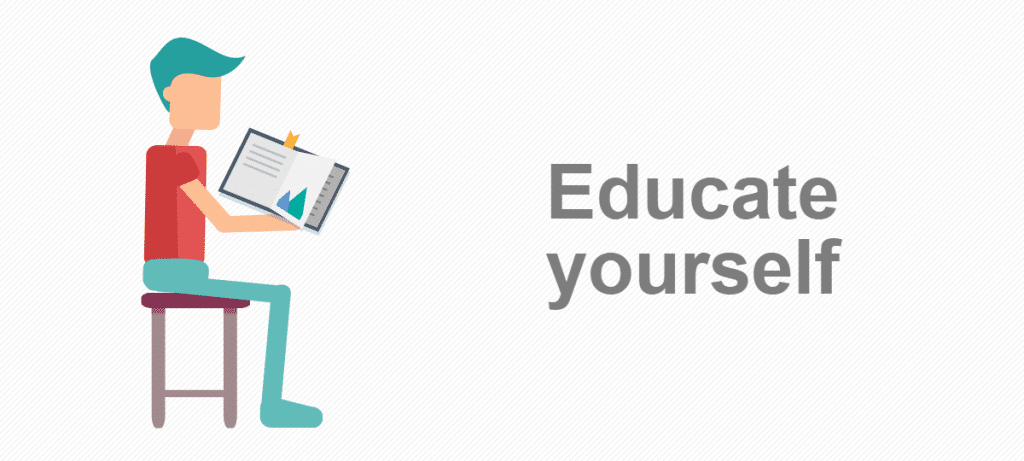 Images extremely important today. Especially for those who are in the business of getting people to visit certain sites.
Why?
Well, because, great visual content stimulates emotion. It helps people connect with your words, intent, and brand on a much more personal level.
Great and powerful images dominate every single social media site.
They're like a steroid for your copy.
Great visuals have the power to boost your messages and get people excited about certain things on a whole new level.
Wherever you turn, it's there. Left or right, everything you see around you has probably already been (at one point in time) photographed and posted on Facebook, Twitter, Google+, Instagram or Pinterest.
Knowing that social media is bigger than porn today and people don't really have the patience to read, especially while they're on the go, everyone who's in the business of generating more and more traffic to their website and amplifying his or her messages, is in obligation to participate on this sites and create material that's likely to get organically shared.
Although most brands use images for marketing purposes today, a lot of them don't really think about all the benefits this type of content could give them in the long run.
They don't really take the time to optimize their images, thinking once the tide settles, their visuals will fade into obscurity.
That's where they're wrong.
Visual plays a very important role in SEO.
A lot of people use Google's image search to find all sorts of different things.
If you don't correctly optimize your images, you're missing out on a great opportunity to stimulate tons of quality leads to visit your site.
When optimizing your images for the Web, don't just stuff targeted keywords in the ALT description.
No.
Think bigger.
Use real sentences that naturally incorporate your keywords in the whole structure. Next to that, before you upload your image, rename it to fit the context of your post.
And last, but certainly not least - make sure your visual content is inserted next to the words in your text that contain the same keywords you're shooting for in your image. Google loves that.
6. Use Natural and Relevant Internal Linking
Sure, many online businessmen know that off-site backlinking drastically improve your SEO, but hey - so does internal linking.
Apart from reducing bounce rates and stimulating your visitors to stick around and check some other content pieces that you have to offer on your site, internal linking also distributes page authority and ranking power through your entire site. It a great way to spread that link juice around and improve your general website usability.
So know that we establish who internal linking really easy, let's focus on the basics:
Like any other thing that influences SEO, you don't want to go overboard here.
Before we continue, you need to understand that every page on your site doesn't need to be found every other.
Google hates linking without a proper context, so it's in your best interest that you really sit down and think about which link goes where, before you create some dumb problems for yourself and your business.
When it comes to internal linking, the best practice is to provide genuine context and link deep.
Internal linking requires a user-focused approach to adding value to attached pages.
If a certain page that you're trying to link to your newly written content isn't really enriching your visitor's knowledge about a specifically targeted matter - your link won't help your ratings.
Internal linking is all about providing additional value to the visitor, so it's best to always keep that in mind when choosing which pages you want to tie in with your new content.
Thank you for taking the time to read this post. I hope you found it useful.
Kindest regards,
Goran @ AltusHost B.V.
---
Goran Mirkovic is a Marketing Manager at AltusHost, a Netherlands-based Web Hosting provider with an International presence that has been part of the European hosting scene since 2008. He's an experienced online marketer, with dozens of amazing projects behind him. Goran's specialty is content marketing and he has been using his words and his colorful imagination to create commercial content for various types of clientele from all over the globe. Follow him or Twitter and LinkedIn, as well.