Look at these stats.
3 billion users were online in May 2015.

40% of global internet users, or more than 1 billion people, have bought products or goods online.
You can see how important it is to be online these days. Can you imagine, how many customers you are losing without having an online business presence?
Are you worrying about how to go online? Don't worry, I am writing the methods of going online particular for your business.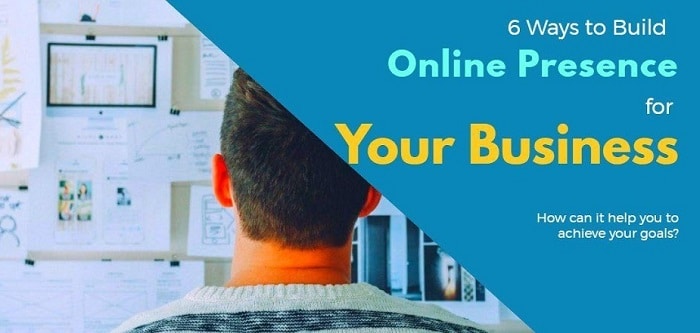 Going online is the first step. After that you need proper strategy to move on. Online marketing is the next step you have to take. Online marketing is combination of different activities and skills.
A good online marketing expert must have strong knowledge about all basic components. Here is The Beginners Guide to Online Marketing.
To make sure your online presence, there is more than one place exist. Yes, having a website is a common way to go online, but I will explain the other ways, parallel to the website to make sure your strong online presence.
There are 6 simple ways to go digital:
Having business website
Review sites
Social media sites
Mobile apps.
Google Maps
Website
I am again mentioning the first sentence that 3 Billion people were online in May 2015, and numbers are keep growing. So it's time to take advantage of it.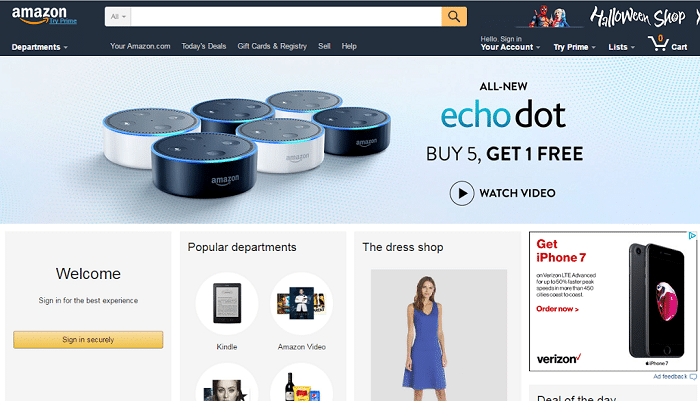 At the beginning of internet era, websites weren't much more than brochures online, which displayed what is this business all about, who is in this business and where the business located.
And now, websites are everything for your business. Here are some features you can get from website:
Advertise products/services
Customer research
Chat with experts
Read customers reviews
Watch videos
Read news/articles
Buy/sell products
Make Payments
Track orders
Above features are easy to get on the website. All you have to do is decide which website is best for you and what actually you want to achieve through your website.
I've got a whole lesson for you, where I will discuss in detail.
Don't worry about the new technology, if it's not contributing in your achievements, it's not worthy for you.
Local Business Listing
No worry, if you don't have a website. It's your beginning and step by step you will go further. For example, you own a bakery, and you want more customers.
Even you want random customers can also find you.
Before going further, let me ask you a question. When the last time you had a desire to eat chocolate cake? Don't you know where to eat?
You probably searched on Google 'Bakery near me' and reviewed the results.
You might see the bakeries' own websites or a website containing many addresses of bakeries and cafes around you.
This type of website called local listing sites. Let me explain you first how local listing sites work?
Local listing sites are sites which collect data of different businesses in different categories. Common terms use for local listing sites are Yellow pages and online directories.
These type of sites serve locally in particular area. Here is the image of Pakistan's No. 1 local listing site.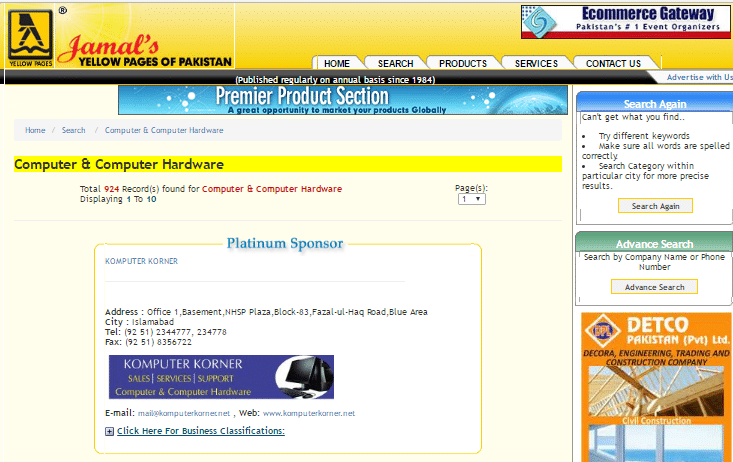 Some businesses use the local listing to ensure their online presence Apart from locally build sites, Google has its own version called Google My Business and Bing has its own, Bing places for Business.
These yellow pages include businesses details like company name, logo, physical address, web address, images, map location and reviews as well. These sites usually serve freely and an ideal way to make sure your digital presence. The local listing site itself include all businesses but if you are new to
These sites usually serve freely and an ideal way to make sure your digital presence. The local listing site itself include all businesses but if you are new to business, you can place a request to them to add your business.
These yellow pages also serve a local search engine optimization tool. You can get many web traffic with these yellow pages sites as well as a backlink.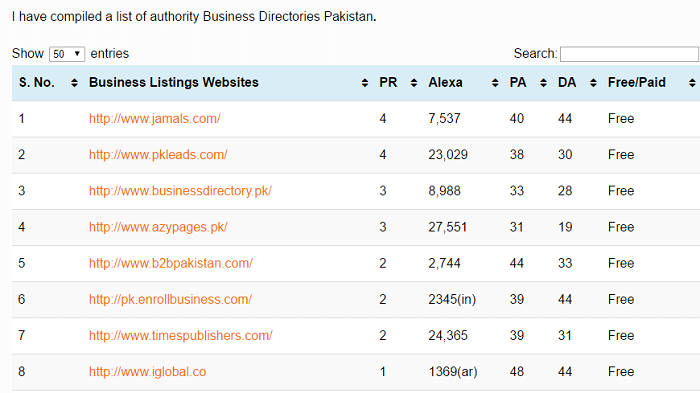 Review Sites
Parallel to the local listing, there are many websites available called review sites. Their primary objective is to provide real customer feedback about products, services, and businesses.
You can add your products to those websites for reviews and get customer feedback.
This will also make sure your online presence as well as give you a competitive edge over your competitors.
Review sites add products and their maker details as much to serve their users effectively.
Social Media Sites
55% of B2B buyers search for information on social media. (Biznology)
Initially, social media sites were launched to get connected to individuals. But later on, they became the ideal place to do business. First of all, let me tell you that there are thousands of social media sites available on the internet and you can use all of them.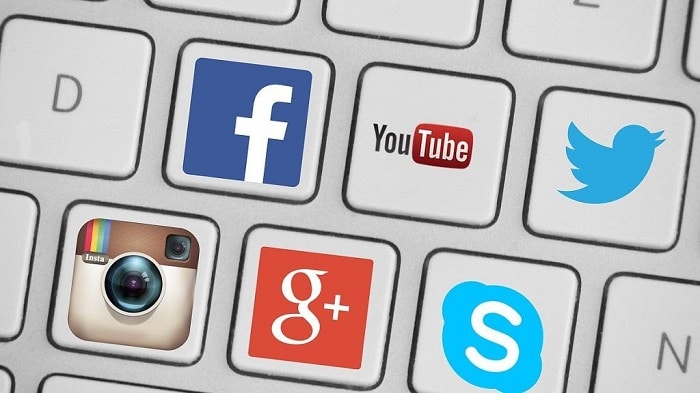 Popular social media sites are Facebook, Google +, Twitter, Instagram, and LinkedIn.
You can make accounts on these social media sites and get noticed online. Every site has its own features.
Let me share with you how you can use some popular social media site:
Facebook: Page, Group, Facebook advertisement and Personal Profile.
Twitter: Personal & Business account and Advertisement.
Google +: Community, Personal & Business Account.
LinkedIn: Personal & Business account, and Group.
Above mentioned tools are helpful to promote your business on social media. Let me explain to you which benefits you can get from social media sites:
Advertisement/promotion
Prospecting
Sale of product and services
Customer Feedback
Facebook particularly launched Marketplace feature to let its users buy and sell. This will help users to check which products are available for sale near them.
Mobile Apps
2082.7 million Smartphones were connected with the internet in June 2016. A huge opportunity for businesses to get connected with their customers through mobile phones.
One way to use a mobile phone for your business favor is Mobile Apps. You can create your own business app for your customers.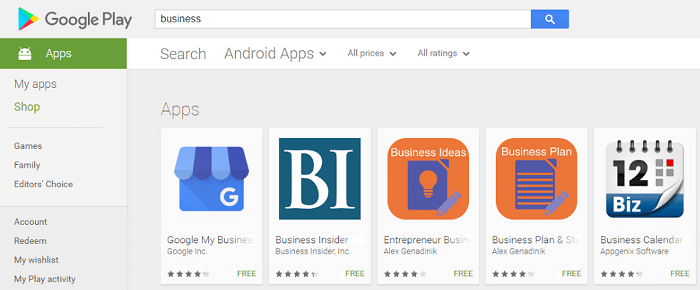 Here are some features you can add in your mobile app:
Location finder
Sell products/services
Quick chat feature
Customers' reviews
Products/services information
If your customers agree to download your mobile app, you've to manage to place your store in their mobile. You can send them upcoming sales news directly on they're mobile.
Even your customers can order from their home and ignore queue when to visit your shop or even purchase the product with a mobile app and send you payment through credit card and get product right in their homes.
Mobile apps a mostly use as a loyalty tool, to encourage customer loyalty. You can offer more benefits to mobile app users.
Google Map
This is something creative I found when I was stuck on the road. Let me share my own story with you.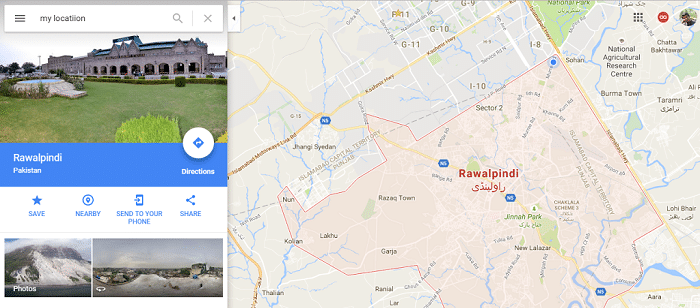 Once I was traveling along the highway to capital city Islamabad, Pakistan with my brother.
Suddenly we've got our car punctured. No repairing shop was around us. Then, unconsciously I took my mobile out of pocket and checked my WhatsApp notification.
My brother asked me what to do? I said let's wait maybe someone stopped for helping us.
My brother again asked me to check on Google Map how much distance remaining? I checked and told him. Then I got an idea.
I searched the term on Google Map 'Puncture shop' and luckily Google Map showed me the results. One shop was around us within 1 Km radius.
Then something clicked in my mind that we can ensure our online presence through Google Map too. Google Map has an option of 'Near Me'.
Google Map automatically locate your position and if you search something it shows nearest results to you.
If Google Map didn't add your location already then go further and add by yourself. You can get help from this link that how to add a location on Google Map.
Once you add your location on Google Map, people around you can easily access you. This is very helpful to get locally online.
How to Practice
Take a paper and write down all the places you think your business can live online. I suggest you go all the places from listings to social media sites, to your own website, to Google Map.
Now write a wish list of features you want to add in your tools. And further, write down the ideas how you can gather more customers online and how to encourage them to get maximum sales.
Conclusion
So, whether you use website, local business listings, social media, mobile app or Google map, or even all of the above (recommended), the important thing is what you want to achieve.
When you've set the goals and objectives, create a home to achieve those objectives.
Now its your turn, Let me know which method you are already using to make sure your online presence and which method you wan to use in future.