Why Customers Switch Brands?
Today's market has so much to offer that it keeps tempting customers to switch brands instead of staying loyal to the one they have been trusting for a long time.
Switching brands was not so common in the past but now it happens quite often.
There are many reasons behind this practice that are crucial to any marketer and companies must try to eradicate all the issues which are costing them their regular customers.
First of all, companies must understand that their customers include different groups of people with completely different requirements.
It would be wrong to expect each customer to be motivated and satisfied by the same product.
So, their product must offer a variety that caters to every customer's needs in order to keep him from switching to another brand.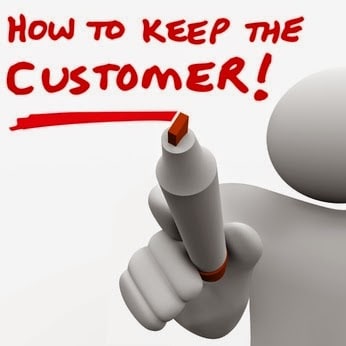 Do Quality Enough Retain Customers?
Some customers are quality driven and can compromise on anything else but quality.
Some, on the other hand, need the whole package; quality, appropriate price, style, comfort, durability and excellent service.
Companies sometimes pay more attention to marketing their products and neglect quality control which used to be their trademark once.
Customers who opted for such companies because of their high-quality products face disappointment after using their low-quality new stock.
They are forced to search for a brand which may not be leading in marketing department but excels in providing the high-quality product to its customers.
The importance of Customer Service!
Customer service plays an important role in attracting and convincing people why they shall opt for a particular brand.
Once the customer service fails to impress people, it is difficult to convince them to visit the outlet of the same brand again.
With so many other brands offering better customer service and same quality (if not better) product, people face no problem in switching the brand.
Life is full of stress and worries, so nobody wants to face unwelcoming staff or any other such unwanted issues to spoil the shopping spree, especially when he is the one spending a lot of money or in other words, doing a favor to the brand by purchasing its product.
6 Steps to Create Better Customer Service Culture.
Marketing Does Matter!
Bad marketing may also push customers towards another brand which appears to be rather attractive.
Companies which do not want to lose their customers must focus on establishing strong marketing departments.
After the quality of the product, it is its great advertisement which attracts more and more customers.
When marketing department is neglected, the brand loses its charm in the eyes of the customer and he chooses to switch the brand which appears to be more in vogue.
So, it is irrefutable that big brands need to anticipate the needs if the customers to stay ahead of the game.
If they start from there, they can leverage their position to improve on their revenue stream.
They can easily transform the current unimpressive revenues to huge amounts. Using brand loyalty to their advantage, they can turn the tables to their advantage.
In short, people switch brands because they feel disconnected and disowned by the brand, thinking that the brand doesn't work for their betterment.
Got any questions? Or maybe, have something to add? Please leave a comment below and tell us what you're thinking.
Cheers