The following is a guest post by David Boozer - professional Internet marketing coach, consultant, and blogger.
So, this week I wanted to help you with 5 powerful ways to boost your blog traffic, because as a beginner, you need this, and I mean you really need this!
No, blogging is not dead, and yes, the importance of a blog has only grown and looking into the foreseeable future, well, for personal branding and building a force of content to be reckoned with, blogging will only grow in importance.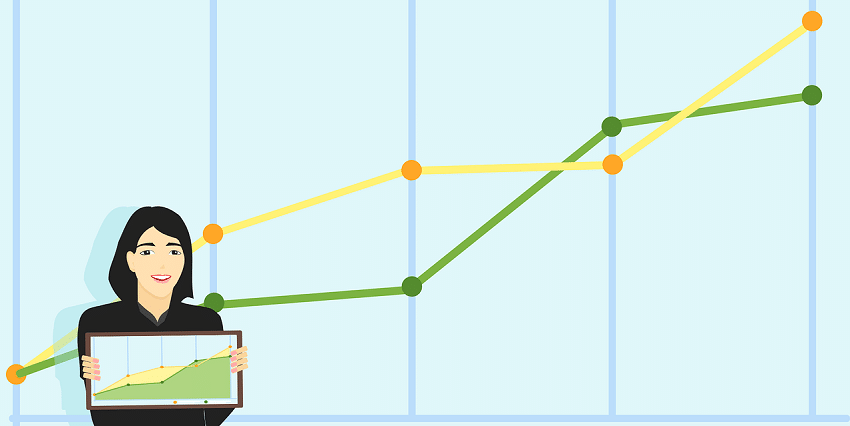 But, as a beginner to internet marketing, once you learn how to create a blog and blog posts, you eventually come to find out that you need to boost them, help get them visible…, and you need to know how. So, here is that how.
Boosting Your Blog.
Sorry, but setting up a blog and having some good or great content will not guarantee you a ton of traffic that second, nor the income to go with it. You need to grow your blogs visibility manually a bit.
Yes, I said "manually" here, something most people or so-called "masters of internet marketing" will not tell you because it is part of the "work" that needs to be done.
See, work is work no matter what your chosen job or career is, even working online or at home. As a matter of fact, being an online entrepreneur, well, it can be a little rough and tough at first because of the work you need to accomplish to build a solid foundation here.
Your blog is just that, the foundation to your web presence as a whole. Like Jesus is the cornerstone to life itself, so is your blog to your success online.
But, boosting your blog traffic can be something simple to do or practice. Below we will look at just a few of these simple, but very powerful ways to start generating more traffic to your blog and blogging efforts.
Spending More Time On Titles.
Yes keywords or keyword phrases matter. And yes, sometimes a boring title is okay, but when and where you can, spice it up!
If you need to, get a book on copy-writing by Bly, or read and follow The Copybot. Either way, learning to create and spice up your titles can truly have a positive effect on getting more clicks from not only search engines, but social media posts as well.
As a matter of fact, I never truly think "SEO" anymore when creating a title other than the keywords about the subject I am talking about. Nope, personally I try to hit home with the point of the blog post itself in the title, and I try to spice it up for one reason only, social media optimization.
Yep, I make some pretty crafty titles (at least I think so) here and there because that can help me stand out on a Facebook Group page, on your Google Plus or Twitter feed. We have to be a little crafty today, not hyped up, just crafty…
Yes, social media optimization, flare, crafty, fun, interesting,punchy and even controversial when needs be is all needed today when crafting titles for your blog posts.
Make it interesting when and where you can, but when it just needs to be plain and simple, sometimes that too stands out in a world of hyperbole and craziness. You be the judge, and I suggest you go with your gut each and every time.
Make Sure It Can Be Applied Or Usable.
What is better than good content? Better content that can actually be applied or used in real life and in real circumstances, that is great content!
Today it is not enough to just create some good content, sorry. Instead, we, you and I, need to create the kind of content that is usable. Whether usability is eliciting an emotional response or an actual physical act does not matter, what matters is that it helps or entertains others.
Content marketing, especially over the last 3 years has changed. No, not the platforms like blogs that we use, but what has changed is how much more in depth the content has become, how usable it has become in fact.
Make Sure It Is Shareable.
First off, start with share buttons. You can get Sumome, it works wonders! But that is not the only "trick" up the sleeve for making your blog posts more shareable, actually there is one that is even better…
Create a great blog post. Seriously, the best content out here each and every day get's shared, and the more it gets shared, the more traffic that blog will see. Talk about boosting blog traffic.
And as for "making" it shareable literally, well, there are many share buttons and styles of them available today via WordPress Plugins absolutely free.
Not to mention, plugins like Sumome allow for image sharing, just hover over the images on this page and see what I mean. This really appeals to people, especially the more "creative" individuals who visit your blog, sharing an image sometimes, of course with a little snip-it of text, can be pretty powerful.
Make sure that you not only create content that deserves to be shared, but also be sure to make it easy to share via social media buttons.
Use Multimedia & Great Imagery.
Using multimedia marketing and strategies within your blog can truly boost your blogs traffic. Let's look at the most popular multimedia platforms you can infuse into your blog to boost it's traffic, and even boost it's conversion rates to boot!
Video. I am a huge believer in video, so much so that my opinion and even practices has not changed after the better part of a decade here. Video personalizes and can build a serious brand for you.
It can also not only boost your traffic via clicks from Youtube and other video platforms, but by embedding them to your blog you can increase SEO rankings, and at the same time, your bottom line through better conversion rates.
Images. I am an image freak. As a matter of fact, on this blog and my other, I am beginning to take and create some or most of the imagery used. But imagery is imagery, and it will always be the first statement people will see on multiple channels about your blog posts and other content.
Live Stream. This one tool, used weekly especially, is a game changer. Blab is what I am talking about here, not Periscope or Google Hangouts, just Blab is all you need for your lives stream media for you blog. Learn about Blab and blogging here.
These three things in conjunction with your blog is all but a guarantee of better traffic, seriously, if I could utter the word "guarantee" I would…, if I could.
Use Your List. Email marketing is all about boosting blog traffic, not just boosting your income, as a matter of fact, boosting your blog traffic via email marketing turns into more sales naturally.
But, let's stick with how email marketing and your list boosts traffic to your blog.
First off, it is fast traffic when you share your blog post out to your list. This is why I add video or live stream into the mix because it gives people a little something more to chew on, not just words. And the SEO value of fast traffic and sharing it out goes a long way fast.
And all that sharing to social media from others, well, that turns into new traffic to your blog, and great traffic because friends trust friends.
Boost Your Blog Traffic Today.
Don't wait around for new books about blogging to come out. Do not wait for new thought leaders to show up either. And trust me, do not wait around for something "new under the sun" to replace the work and time blogging does take to build, you'll only regret it, trust me!
Building traffic to your blog, and I mean real qualified traffic takes time and patience. But, the simple tips above can help you at least boost some better traffic stats here and there as you make the decision to start creating value first…