From October 16th - October 30th I ran a kingsumo giveaway on my blog - the original post is here and it features over 40 companies and $15k in valued prizes.
Some people may have noticed that giveaways have been popping up all over the place, and the culprit is, of course, this guest post on Smart Passive Income (refer to this post for a walkthru on setting up the KingSumo plugin and additional promotion techniques).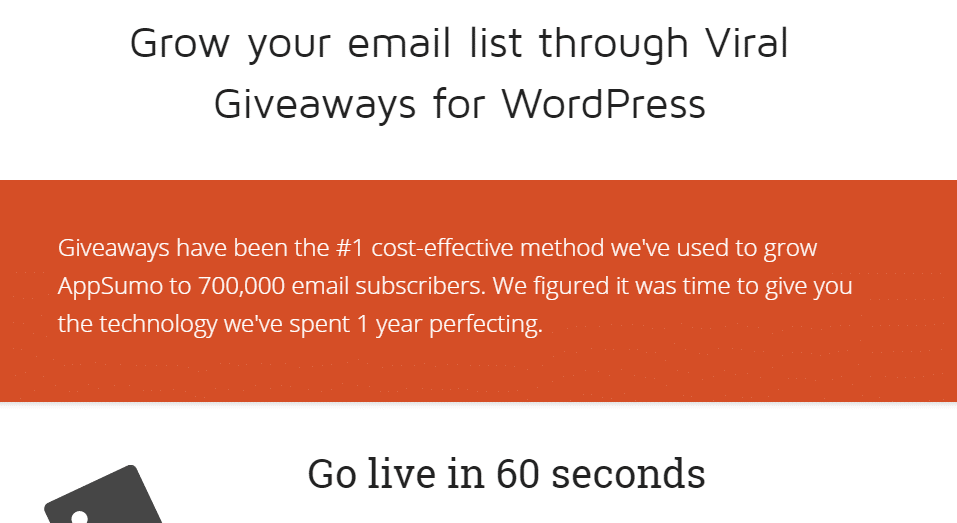 I've seen at least a half a dozen in the last few weeks - I can only imagine how many sales that post generated for King Sumo.
On the one hand, I don't like to copy - on the other hand, a good idea is a good idea, so I tried to find a compromise.
Launch the best giveaway the internet marketing world has ever seen.
And of course what makes a giveaway great is the prizes, so that's what I did - got awesome prizes.
Here's how it went down.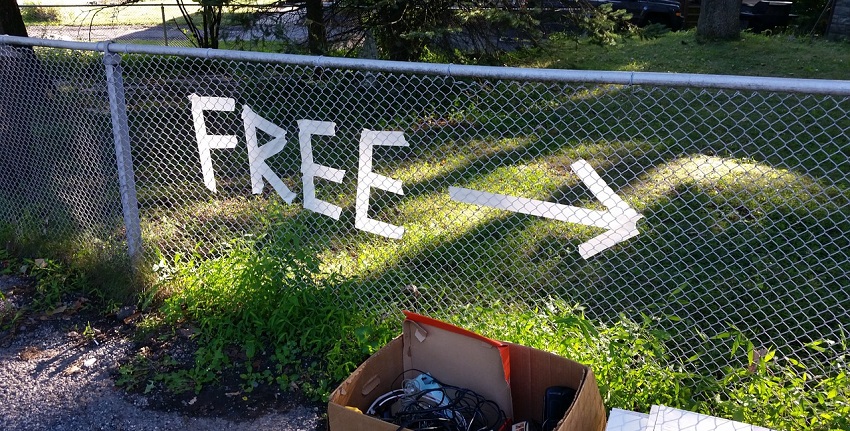 Step 1: Find great prizes for your audience.
People tend to over complicate this - they assume companies aren't interested in working with them and their blog and will just reject them.
My answer - who cares, just ask.
If someone says no you're in the same position you were to begin with.
So that was the attitude I went in with. I used two sources for finding possible companies.
Friends I know who have digital products
I had my VA go through and find out which ones were relevant and premium, and then I asked them if they were interested in participating.
Here is the script I used:
Hello Ahrefs!

My name is Dave and I'm a blogger at SelfMadeBusinessman.com, a popular business and internet marketing blog.

I'm organizing a giveaway right now for my readers and I would really love to include your company, as it's been recommended to me as one of the top tools for entrepreneurs..

SelfMadeBusinessman receives 15k unique visitors per month and has over 1k email subscribers. Additionally, the giveaway will have a built in referral program whereby an individual can increase their chances of winning a prize by referring friends to the contest.

By leveraging my audience, connections, and a viral giveaway structure, I hope we can get some great exposure for you, which will:

Drive additional sales of your product from those who don't win
Provide the opportunity to convert winners into long term customers
Give a quality link back to your website.

I should also say that I will be leading by example by personally giving away two free one year licenses to my blogger outreach software NinjaOutreach (valued at over $450).

If you'd like to participate I would appreciate answers to the following questions:

What will you be giving away?

What is the approximate value of that?

Thanks,
Dave
As it turns out, quite a few responded positively!
Step 2: Organize your giveaway.
I set up a simple Google doc with the following headers
Person or company
Point of contact
Prize
Prize value
Number of winners
Description of company
Link to landing page
Link to their logo
Communication status (where were they in terms of the series of messages I wanted the companies to get)
As emails came in, I would ask for the required information and then forward it to my virtual assistant, who would add it to the document as well as the post draft.
Step 3: Promote. Promote. Promote.
Giveaways are all about promotion, so here is what I did:
Published a post on my blog, which I made sticky for two weeks
Launched it to my lists (2,000 people)
Girlfriend launch to her food blogging list (2,500 people)
Tweet it to my followers (350 people)
Set up a sidebar banner for entire duration
Submit it to list of giveaway websites (see below)
Email the companies themselves and ask for a share
Directly email my network of internet bloggers
Share blog post on all social networks and submit to places like Inbound, Kingged, etc
Announced it in two membership communities I am a part of.
So, the overall reach of things was definitely in the thousands. The point is to try to tip the scale enough to gain some sort of viral momentum.
My Results
I'll be honest - I was pretty sure I was going to have a winner.
In my mind, all the boxes were checked:
Great prizes
The right viral components built into the giveaway plugin
Solid design
A clear promotion strategy involving influencers and companies with large followings
Considering Josh in his guest post received tens of thousands of email opt ins from a $70 prize, I was planning to match that easily.
I even alerted my host about the impending traffic, to make sure they didn't throttle my account:
It started off pretty well. I think I got over 100 opt ins on just day one.
And then something strange happened - it kind of started to fizzle out.
Overall, I ended up with 530 opt ins after two weeks. But after deduping for repeats and non-confirms it was more like 286.
Bummer.
What Would I Do Differently?
Probably the biggest differentiator would have been more manual outreach. I definitely emailed quite a lot of people, but it wasn't hundreds so to speak.
After reading Brian's article from VideoFruit about his giveaway, he has some great ideas for sources of manual outreach, and it was clear he did quite a lot of it. This might be why Brian managed 2200 entrants compared to my 530, though he certainly has a much bigger audience and natural newsletter to draw on, which would create a sizeable difference.
Inevitably, I put in a considerable amount of effort into organizing and promoting the giveaway, I just didn't quite hit the sweet spot.
Sometimes, most times, things don't go viral. They have to get picked up, and it looks like this one, despite it being a really awesome giveaway, just didn't make headlines.
Of course there are a few things I could have and should have tried.
Moving the banner up to the top of my sidebar instead of at the bottom
Changing the status of my hello bar to announce the giveaway
Following up with companies to ask them to share, just in case
Nagging some close friends about sending it out to their lists
Scheduling a tweet a day, and including the hash tag #giveaway
Emailed more people/influencers
Would this have been the difference between 500 and 5k?
Unlikely.
I can't think of any earth shattering tactics I missed, mostly just optimizations.
When I look back at Josh's original post, there is one thing that stands out to me more than anything else.
Josh had 364k contestants and 1.48M entries
I had 500 contestants and 1200 entries
Obviously there is a staggering difference in the quantity of the numbers, no doubt about it - but perhaps what's more interesting is the ratio.
Each time some refers a friend, they get three entries (this is a setting in the plugin that can be changed).
So the equation is Contestants + 3 * Referral Rate * Contestants = Entries
For me, solving for referral rate, the proportion of people who refer someone, is .4.
For Josh, it's 1.02 (and potentially higher because I think he had a lot of bogus email addresses that would have inflated the number of real contestants).
If you think about greater than one being the definition of viral, essentially, everyone that joins brings someone else (so it never stops), then Josh did it - I did not, and that is why mine didn't catch.
Why of course is the big question, and maybe that's just the incentives being off or maybe not enough emphasis being put on the referral. Who knows, really.
But anyways, there's still a lot of positives to look at.
I was able to get exposure and potential customers for companies and people who participated.
I increased my email lists by several hundred.
People got great prizes.
List Of Giveaway Submission Websites
I submitted to quite a few giveaway submissions websites, all free. I can't tell if this generated much buzz. It doesn't seem so, but maybe that was because of the prizes.
http://theblackcell.com/blogs/submit-a-giveawaysweepscontest/
http://homeschoolgiveaways.com/guest-post-submission/