The following is a guest post from Danielle, of the team behind seanclark.com's Content Creation & Social Media.
---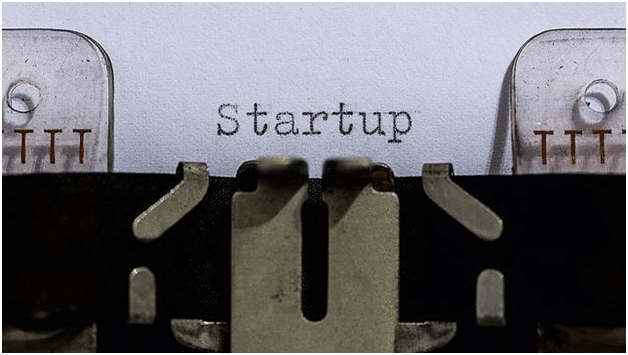 Many people dream of setting up their own start-up business, and some even get as far as deciding its modus operandi and brainstorming ideas for the business name. In fact, 20% of 18 to 34 year olds admit that they have had a business idea, but that they are put off by the belief that it is difficult to make a new business stand out and be successful.
That said, it is possible to create a successful start-up business, and these businesses can be a great way to help reduce unemployment in the UK. A successful start-up simply requires readiness to take all necessary steps, as well as dedication - even when success seems far away. If you have considered launching your own start-up business, here are 10 key steps to keep in mind.
1. Gain Experience
Experience in your chosen sector is vital in order for your business to be successful. Only through experience can you gain an intimate understanding of your industry and the expectations of potential customers. Take any experience in the sector that is available to you- even if it seems irrelevant at first, you are guaranteed to learn something useful.
2. Be Prepared To Make Mistakes
It would be wonderful to enter into the business world and instantly get everything right, but in reality things just do not happen like this! It is important to remain dedicated and patient whilst you work through any initial mishaps. Making mistakes early on can actually be beneficial to your business in the long run because this can help to prevent larger, more damaging mistakes further down the line.
3.Educate Yourself about your Competition
It is impossible to be a successful business person without an awareness of your competition. More than anything, it is important to be aware of how you can go one step further to offer the best service or products on the market.
4. Write A Business Plan
This may sound like a very obvious step for any start-up, but it is truly vital for your success. Ensure you involve specific details, figures and plans for the future. You should be aspirational, but try not to allow ambition to overtake realism. Give plans a timescale and try to stick to it (e.g. don't employ people before you need to, and don't spend money unnecessarily), as this will prevent you from getting ahead of yourself.
5. Be Lenient
Having a clear business plan is important, but so too is the ability to compromise in certain areas. In theory, your ideas may seem great, but these may not translate so well into reality. You should not give up on things that are at the foundation of your business, but you also must not jeopardise your business by refusing to compromise on small details.
6. Believe in Your Potential
You shouldn't allow minor setbacks to knock your confidence. It is important for you to believe that your business has the strength to break through in your target market. Collis and Cyan Ta'eed , founders of Envato, admit that -
"the biggest mistake we made early on was not believing the business was going to be a big success."
Now their company has over 1.5 million active buyers and sellers!
7. Realise That Revenue Doesn't Equal Success
Of course, revenue is likely to be a result of a successful business, but it is not the only measure of success. Try not to put money at the forefront of everything you do. Consider being respected in your sector, attaining excellent customer reviews and gaining loyal customers as markers of success that are of equal value as monetary profit.
8. Seek Funding
If you have the money to achieve everything in your plans, that is great! However, you should not be embarrassed to seek money elsewhere if you require more funds. The government has a dedicated scheme to provide new businesses with Start-Up Loans in order to help them succeed. There are other ways to get your startup funded.
9. Find The Right Team
You may have a vision of your business and aim to go at it alone without a partner, or you might have your ideal team planned, but in practise these plans might prove impractical. Sometimes the old adage, 'two heads are better than one' is true; but sometimes your best friends aren't exactly the best business partners. It is important that your business comes first, and you shouldn't worry about turning people away if they aren't beneficial to your business goals.
10. Promote
It would be a shame to create a fantastic company and not have people know about it! Unfortunately, until you can afford a PR company to promote your business for you, you will have to promote yourself. Use social media (Twitter, Facebook and Linkedin) to your advantage, and write to local papers, magazines and enter local business competitions to raise awareness about your fledgling business.
Keeping all of these things in mind in the early days of your business will definitely play a part in ensuring its success. Undoubtedly, the most important factor for success is to remain dedicated, patient and confident for the entirety: it will help everything else to fall into place.