Automated Influencer Marketing & Outreach NinjaBot
A powerful, fully automated influencer outreach technology to help you with all your influencer marketing and outreach needs.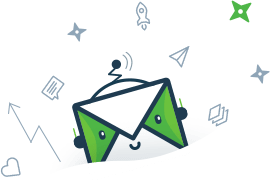 NinjaBot is a fully automated, smart outreach assistant service. If you want to get more traffic, build links, promote your business, get leads, fans, sales, affiliates, and more, but don't have time to do it all yourself, NinjaBot can do it for you.
Almost everything except your dishes & laundry.

Find your first 25 leads and save them to your list !
Write your first customized outreach template for your campaign.
Integrate your email and set up your first outreach campaign with follow-up emails.
So if you don't have a marketing team or a giant budget to hire an army of marketers, don't worry.
Sit back, relax, and let NinjaBot do all the work and outreach for you.

NinjaBot is available to all users subscribed to
PRO plans and above