Monthly Growth Report – January 2015 (SMB)
Welcome to the January monthly growth report here at SelfMadeBusinessman.com.
Every month I give a status check on the progress of the website and have a candid chat with my audience about what's working and what isn't. You can see past monthly growth reports.
Some of the main benefits of doing this are holding myself accountable on my goals, as well as keeping myself and this website "grounded". By that I mean, it's important to show that I do NOT have all the answers and most importantly that I don't think I do either. These monthly reports will show that I am struggling just as much as everyone else to grow my blog and monetize my projects.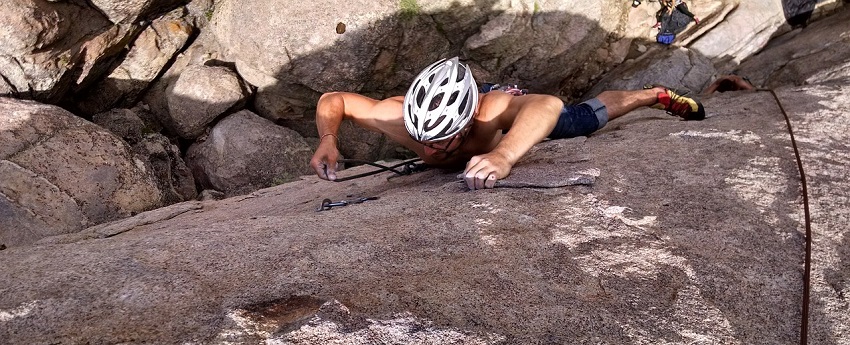 What's New?
January was a difficult month. I got tendinitis in not one but BOTH my arms, mostly as a result of poor computer habits.
You don't realize how much writing you do until you lose the use of your arms.
At a minimum I try to write a post on here and on NinjaOutreach every week. Additionally, we launched a guest posting campaign just around the time my tendinitis struck, which held me back a bit. Oh and then there's email of course.
A few weeks later and my arms are feeling better (though not 100%). At least I can type at length though.
One thing that has definitely helped is Dragon Software. Read Ron's review convinced me to buy.
I have also adjusted my computer habits and no longer write in bed.
In other news, I'm on the road trip an we have made it to the west coast! Washington, to be specific. The Pacific Northwest is really exceptional and we've been having a blast.
Unfortunately, I haven't managed to connect with many people from my audience as I had hoped. We really just haven't had the time and have been moving almost non stop since we set off in November.
One of the things I am realizing is that it is incredibly difficult to grow a business while traveling. The whole digital nomad thing is a wonderful idea, but in practice it's just not practical. Maintain a business? Maybe. Start/Grow one? Forget it.
Project Updates
I only have one project right now, NinjaOutreach - Blogger Outreach Software, with no plans of taking on anymore.
NinjaOutreach launched in January - finally.
We've been live one month and we're at around $300 in Monthly Recurring Revenue and 10 customers.
This is no where near where we need to be right now to hit my goal of $20k by the end of the year (or even $10k).
There is a bit of a bright side, sort of. The marketing in general is going well. We've signed up over $1600 worth of MRR in the last month, some of which is still in free trial.
A lot of that has been through product reviews and guest posts we've been able to get from fellow bloggers. Thanks Adam, Lewis, Doug Ron, and Enstine for your help!
The problems are with cancellations. Approximately half of the sign ups have canceled either in the free trial or within a week of becoming a paying customer. Often this has to do with someone not wanting a desktop application for Windows, because they are Mac or just don't want a desktop solution.
There is money coming in, but it is quickly going out.
As far as I can tell the need seems to be there but the product is not meeting it, and we are going to have to switch to a web application to turn this around, which of course will take time and funds.
However this is still a bright side, because it shows that if we can create the product that people want, the market is there. Many other startups fail right at the start by building something no one wants. I don't think that's our problem.
We know there are a lot of improvements to make to the software, so there is a lot of opportunity, but we have to speed things up!
If you would like to help me promote the software with a guest post, product review, or podcast invite - let me know. We also have a great affiliate program with 50% commissions!
Income
Right now I only monetize my blog with AfterOffers.
AfterOffers - $99
Right now I am focused on NinjaOutreach, so I don't expect to see my income jump a whole lot for a minimum of 6 months, unfortunately.
Conclusion And Goals
Well the last few months have been a struggle to say the least. First with the hack of NinjaOutreach and SMB, followed by a poor launch of The Mastery, followed by tendinitis, and now the ongoing uphill NinjaOutreach battle. Ha!
My goals for last month were:
Launch my product and get 20 paying customers (Fail - at 10)
My goals for this month are:
Launch my product and get 20 paying customers
Scope plans for the NinjaOutreach Web App
Write 10+ Guest Posts for NinjaOutreach