Solve your Sales, Email Finding, Link Building & Lead Generation problems with a single Outreach Platform.
100,000 leads capacity
UNLIMITED EMAILING
Get max capacity plus a personal Outreach Manager to give your enterprise campaigns premium-level attention
25,000 leads capacity
UNLIMITED EMAILING
Receive custom-written templates just for you and expand your team to fit your marketing agency needs.
This is how simple it is to use NinjaOutreach!

Find influencer
leads

Write outreach
templates or use
our premade ones

Schedule email
campaigns

Track results with
a built-in CRM
DO IT ALL WITH NINJAOUTREACH
Launch Any Influencer
Marketing Agency Campaign
Reach millions of bloggers, social media & industry influencers
No more time-consuming manual data entry. Get leads from tons of niches and countries in just a few clicks.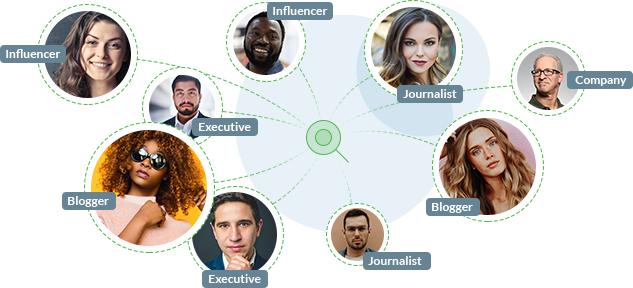 Find leads & their email addresses
Find influencer leads and instantly save their data straight from your browser via a Chrome Extension.
Never forget to follow up again
Schedule bulk email outreach campaigns and follow-ups in seconds with the NinjaOutreach autosending feature.
Get a full suite of outreach marketing automation features for the price of one tool.

"NinjaOutreach is a solid tool with a variety of features to save you time and generate a higher response rate through your outreach efforts."
Marketing Software for Small Businesses
How do I pay for the Black Friday deal?
Currently, we only accept payments via credit card. Just purchase a deal via this Black Friday page & you'll be taken to a custom URL where our Black Friday coupon will automatically be applied to your purchase.
Can I get a full refund after I purchase your Black Friday deal?
All our Black Friday deals come with no refunds.
Do I have to sign a contract?
No. It is completely commitment-free. You can cancel anytime. But again, please note that our Black Friday deals come with no refunds.
Can I upgrade after purchasing my discounted account? 
Sure. If you're a new user who purchased one of our Black Friday 2018 deals and want to renew or upgrade your account, we have a one-time discount for you. For more info, you can ask our Support Ninjas.
Our Black Friday deals come with no trial. 
Can I use all NinjaOutreach features?
Yes, you will get instant access to all features available to your plan. You can see which specific features are available to each Black Friday discounted plan on the top section of this page. 
Contact our Support Ninjas!