Give us the background of your company - what is it and who is it for?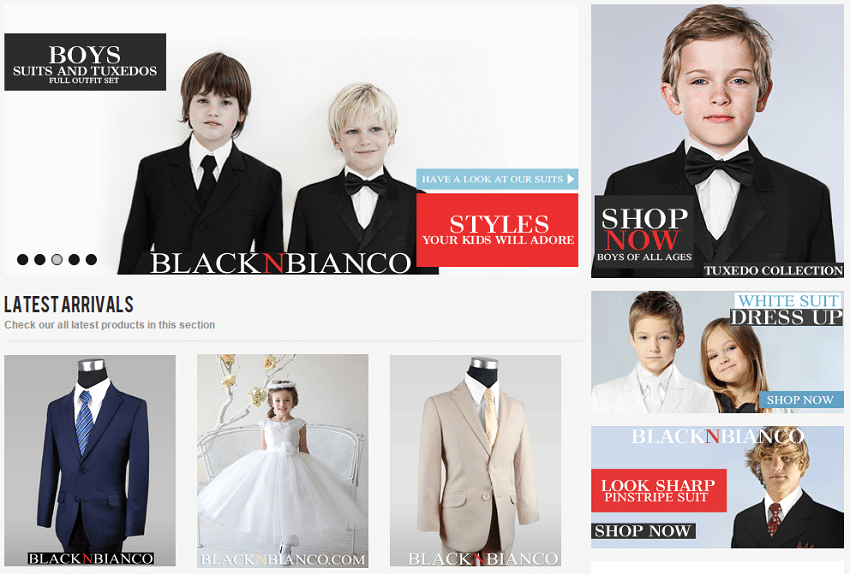 My company was started back in 2012 when the economy took a nosedive and I was laid off my job.
Due to my previous employment, I made a lot of connections in the industry and was able to create my own kids clothing brand.
Our target audience are for young parents who are looking to purchase a formal outfit for their little kids.
Our products are very affordable so families from any background can purchase a cute a little outfit for their special day.
Tell us the background of the influencer marketing campaign?
I started an influencer marketing campaign because I believed viral social media marketing was the future.
I saw the huge potential to grow my brand through real product reviews that gave my brand credibility to compete with larger brands and retailers.
Consumers are doing a lot more research before they make a purchase and this gave my brand an opportunity to build consumer confidence through influential bloggers who reviewed my products.
What were the marketing goals of the campaign?
Gain credibility from influential social media users and bloggers.
Their voice and opinion was vital to my success because they were my target audience.
How did you target influencers aka what metrics and information did you use?
Everything was done manually through Google. I had to Google their metrics and use an estimated guess to figure out how much influence they had in the industry.
I'm never doing that again because it took up way too much time and it wasn't always accurate.
Did you provide anything to the influencers in return for their help?
Yes I would provide them with my industry knowledge or a product sample for them to review.
Providing them with useful and helpful content was key to having the influencers take my brand seriously.
How long did the campaign last?
It lasted for 6 months.
What were the results of the campaign?
The results were amazing. Within 6 months the influencing marketing campaign had brought me more traffic and conversions than any other marketing campaign I have implemented.
To this day they are still bringing me great conversions.
Did you use any tools to make your campaign easier?
I did not use any tools, but if I did it would have made the process much easier.
I don't think I will ever start another influencer campaign without a third party app or tool.
What was the hardest part of running the campaign?
Organizing. It was very difficult to keep in contact with all of the bloggers and social media users because everything was so unorganized.
Using a manual outreach email made it even worst because it was so time consuming.
What was a major takeaway you learned about influencer marketing?
A lot of small business will stop trying when they are met with rejection, but a third party software is a great filter to finding those bloggers who are interested.