Gone are those days when people blog for the fun of it, today, we have a lot of people who make Money Online from Blogging, and the wish of every Blogger is to make More Money from their blog.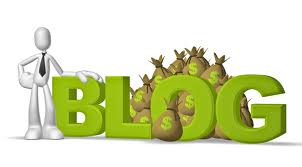 So In this post, I will tell You some practical steps to make More Money from Your Blog without an increase in blog traffic, but before then; I must tell You that traffic plays a major role in the amount of Money You make from Your blog, in most cases, what differentiates a blogs earning from that of another Blog is the traffic, so the Importance of traffic in making more money from your Blog should not be underestimated.
But in some rare cases, we see Blogs with huge amount of traffic whose earning potential are yet to be maximized, just a few months ago, I was working On a clients site and I noticed that his blog was generating about a million Hit per month, yet this dude makes less than 20 dollars from his Blog Monthly, I was surprised, because, the amount I make from each of my blogs is more than that, yet I am not getting a quarter of his Monthly traffic.
So if you are getting about or More than 10k page views daily from your blog and yet, your Blogs Income is still very low, then this post is for you, but if you are getting less than 10k and yet Your are reading how to make more money from your Blog without an increase in traffic, it might just be a waste of time, you'd better focus more On Your traffic and then come back to read this.
So to make more money from blogging without an increase in traffic here is what You need to Do:
Install Google Analytics On Your blog 
I have seen instances where some bloggers claim they are getting 10,000 visits or More on their Blog when even in the real sense, they are getting Bots traffic not human traffic.
So the first step in increasing your Blog's income is to install  Google analytics On your blog, it is one of the best traffic stat tools you should use for Blog.
Google Analytics will help you to ascertain the correct number of Human Hits your Blog is getting Monthly; depending On Blogger's stat for those using Blogger blog or A stat plugin for those using WordPress will Not help, all they do is give You useless Hope.
Let me tell You a very small But funny Story, I was coaching a guy on How to setup a WordPress Blog, he installed it and made Just a single Post, the following day, he emailed me and told me that he received Over 20,000 page views over night On that single Post and that he as Over 200 comments awaiting moderation.
Lolz. I guess I don't need to complete the story. So what I am driving out is that you need to Know the Number of REAL HUMAN traffic your Blog is generating.
Draw  a Business Plan
Most Bloggers don't treat their Blog as a business, not until you treat Your Blog as a business You will make little or nothing from It. A business plan is just an outline of what you want to do for Your blog and what you Want your blog to do for you. And what did you Want Your Blog to do For You??
Study the type of readers you want on your Blog, add more pressure to Your marketing strategy, look through your traffic stat, look out those days you have the highest Number of earnings, where did they come from, what did you do On such days??? Ask yourself!
Look Out similar blogs in your Niche 
Look out other blogs from your Niche and how they make money from their Blog, mere adding Adsense codes on your Blog might be the reason for Your low income.
I must confess To you that Adsense those Not perform excellently  on all blogs, perhaps the best way To monetize Your Blog is through affiliate marketing, why not remove AdSense ads for a while and try affiliate marketing,
 Fine Tune Your Marketing Strategy
Fine tuning your marketing strategy is different from changing Your marketing Strategy In the sense that you retain the same marketing strategy you have been using on Your Blog but you make few changes to it.
Let's say, your Blog depends solely on Adsense as a source of your blog income, to fine tune that, you change your ads Placement, try different ads type and look out Those performing excellently.
If you make money from your blog through affiliate marketing, you can change the type of affiliate Products You promote, perhaps Your Blog readers are tired of it or they've heard it from several other Bloggers, you can also change from promoting Plugin to ebooks, or from Ebooks to Membership Site, it all depends On you and make sure you measure how these changes affect your blog income.
Study Your readers very well and look out for what you think they need and not what they already have.
Conclusion
Making Money from a blog takes time, dedication and hard work. No one ever makes money overnight, you need to keep working till you achieve your goal.
What Do you think about these Strategies and What Strategies do you use to Increase your Blog Income? We will love to hear them in the comments.