Time for the ninth, monthly business review at NinjaOutreach.
September saw the business grow its MRR by ~20%. Technically this was a slow month of growth for us, but 20% month over month is not bad at all and naturally it gets harder to grow the business the bigger it gets.
September Business Review - Here's what went right, and what went wrong.
Development - State Of The Web App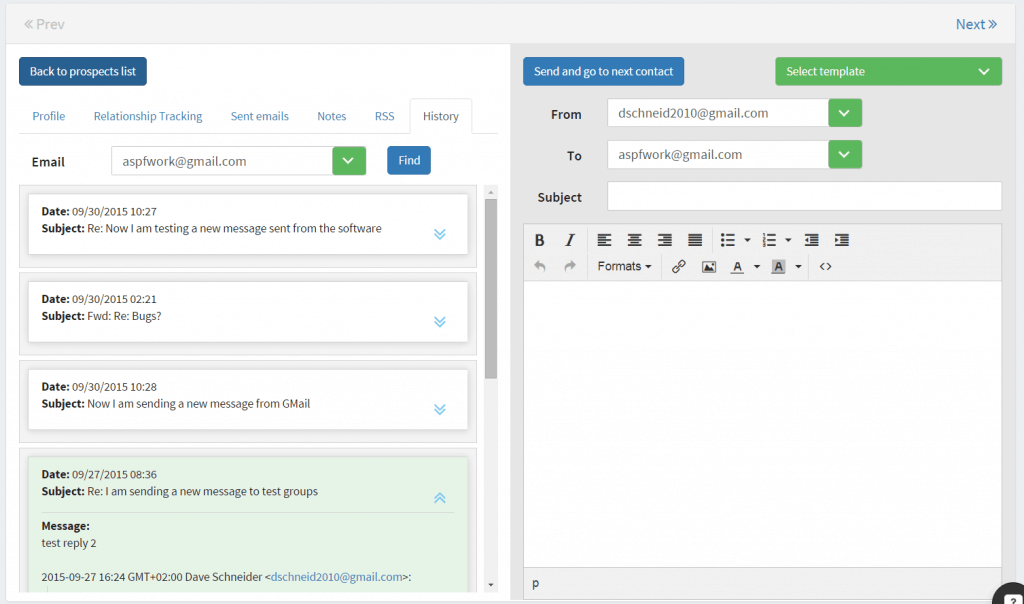 After adding a developer at the end of July and having it work very well in August, we decided to do the same thing in September.
The fact is there is a lot of work that needs to be done, and finally I feel that with three developers we're on a reasonable pace to get things done.
The newest developer worked primarily on integrating us with Stripe. This project has been a very long and tiresome one. One very critical thing we've learned is it is a lot harder correct mistakes if you don't do it right from the start.
The fact is not integrating with Stripe from the get go was a significant blunder, probably one of the biggest three we've made, and now we're literally paying for it to correct it.
Not to mention all of the missed sign ups who don't have PayPal accounts.
But that's life in a startup - you rarely do everything right the first go around (and certainly not if you're a first time founder).
Similar to Stripe has been integrating the Chrome Extension with the web app, which has been integrated with our legacy desktop tool for months now.
In short, do your best to do proper research to understand if you're setting yourself up for longterm success. Don't ever do something that you know you're going to need to fix later - because it takes ages to get around to it and costs even more money to fix rather than to do right from the start.
On the positive side of things we've put a lot of work into improving the application in September and will continue to do so through October. Firstly, we launched a Live Import functionality, which allows you to import websites into the tool.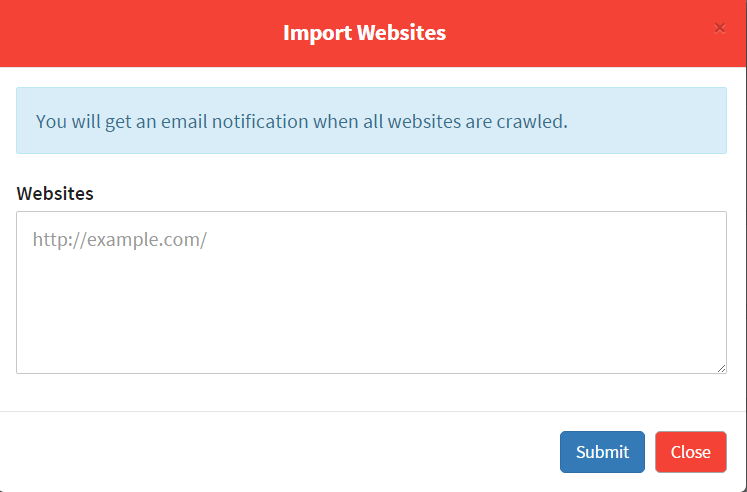 Beyond that, we're focusing on Outreach, and making our software a stronger outreach tool.
In August we launched Outreach Mode.
In September we improved it with Message History and In App Replies.
In October we're hoping to launch:
Open/Response/Click tracking
Automatic emails and follow ups
We may not get to it all but we have two full-time developers cracking away at it, so I think we have a good shot!
Marketing
September was definitely slower in the marketing front, but that's because I took a mini vacation and some of our assistants were off as well.
When you have a small team you really feel the absence of a single individual - a lot of progress is stalled.
However we are entering October full force, and have brought on another marketing assistant, a marketing intern, and will soon be bringing on a marketing manager!
They're going to help us tackle some new marketing initiatives that we've been meaning to get to but just haven't gotten around to yet on account of being "stuck" doing the usual (blog writing, guest posting, podcasts, etc).
These new initiatives are webinars and paid acquisition.
We've already started paid advertising and are seeing some positive signs that it might be a viable source of sign ups going forward, but more research needs to be done.
We haven't done a webinar yet, but we have had several people agree to some promotion swaps and webinars this month and we also plan on doing them to our own audience, similar to how KissMetrics does it.
Conclusion and Next Steps
I was a little disappointed in September being slower than usual, but businesses aren't built in a month, and I do think we're focusing on the right initiatives.
It's quite amazing how far NinjaOutreach has come since we started last year, just the three of us.
The team has grown to include several more developers, assistants, and even an intern. The applications has involved into a blooming web app with a lot of nice features (and more on the way). Lastly, and most importantly, there are hundreds of people using and getting real value out of the software.
It's daunting how far we have to go to hit what we consider to be product/market fit, but encouraging that NinjaOutreach is starting to get real, organic mentions across the internet. People know us (but many, still, do not). It feels like we could definitely get there, but by no means is it certain.
How did your business do this month?