Looking to find the most shared content on the web by topic to inform your content marketing strategy?
We have you covered. Keep reading…
Using The Prospecting – Most Shared Content
Run a search for your topic, for example, "tech"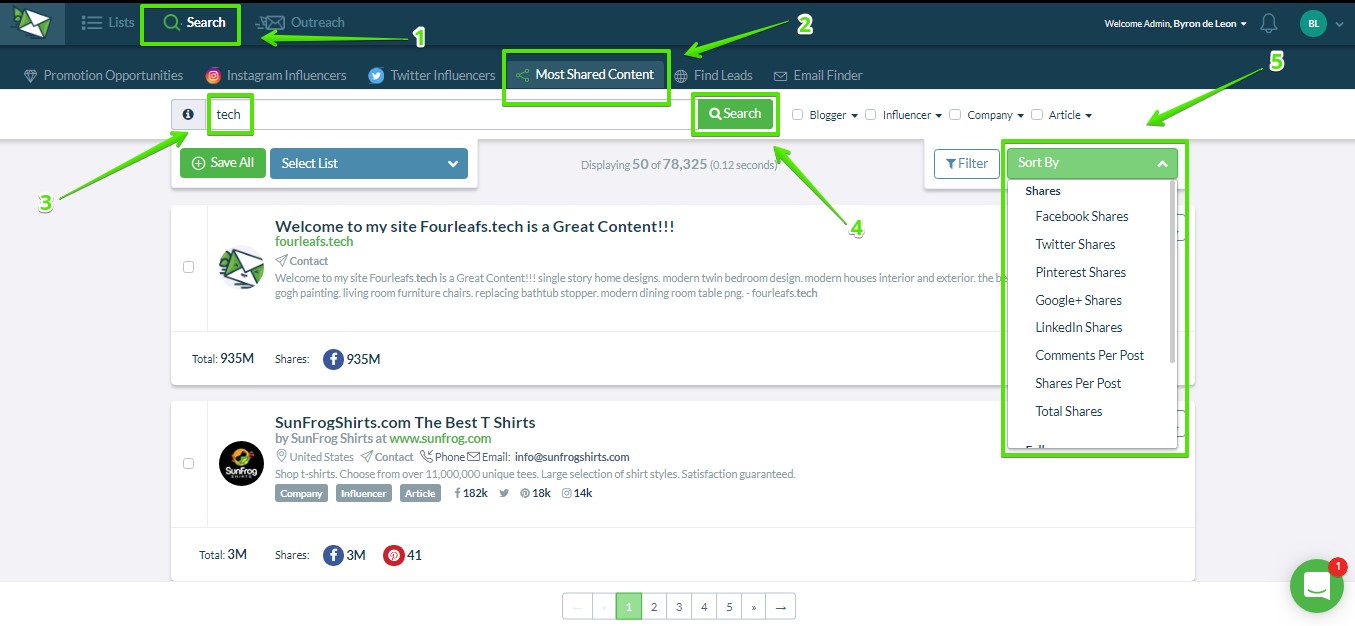 Next, in the sort bar on the right, select which social media channel you want to sort by. We have:
Facebook Shares
Facebook Likes
Twitter Shares
Pins
G+'s
LinkedIn Shares
You can also use the other sort metrics, such as "Backlinks" to find the most linked to content for a keyword.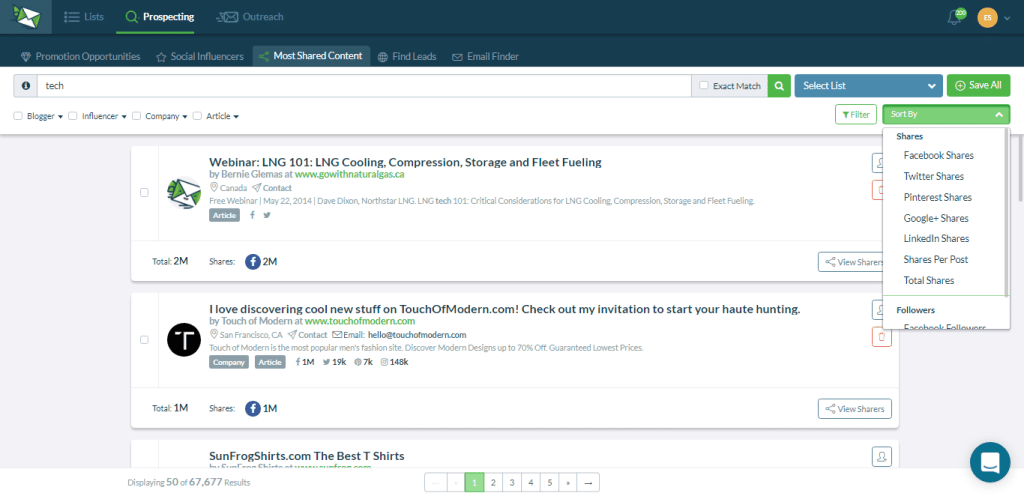 Additionally, you can also view who shared the content by clicking on the "View Sharers" button.

You can choose to add those who shared the post in your list if you want to reach out to them later when promoting you own content.
Note: This video is outdated but you can still use it as a reference as some functions are still similar.
---
You May Also Like: