Time for the second, monthly business review at NinjaOutreach.
February saw the business grow to around $480 MRR from January's $168 - positive progress!
What went right, and what went wrong?
Marketing
IMPORTANT: On May 1st, NinjaOutreach launched it's Web App so it is no longer just a desktop application
The marketing efforts for NinjaOutreach have been going well. Here are a few facts:
In February we created 147 accounts. This is a cross of people who signed up organically as well as those cold leads who we recruited. I'm pretty happy with this number. It tells me that the lead generation is effective and 

the interest is there. 

Of those 147 - 39 were free trial sign ups through the website. We had an average of 1.4 sign ups per day, which is 24% more than January. I consider sign ups per day a key metric, so I am glad to see substantial growth here. I would like to get to 2 per day average in March.
The activation rate (free trials who downloaded the software) has been over 50% - I think that's not bad for a desktop software, probably not even bad for a web app!
Here's a graph of our sign up growth over time: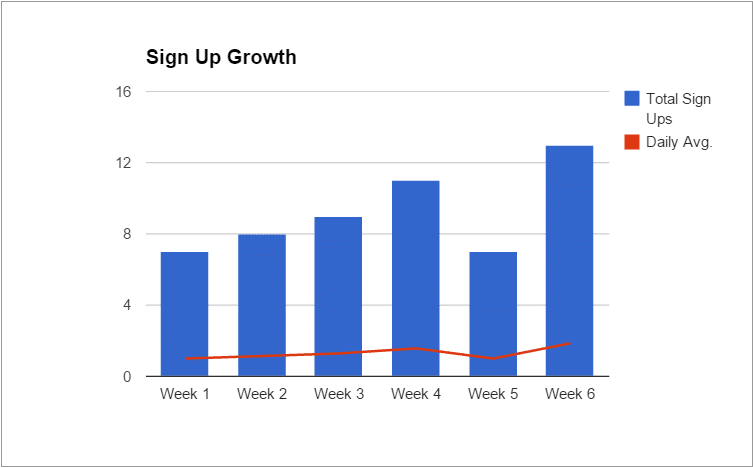 So what's NOT going well?
The conversion rate.
The problem is there are just too many steps in the funnel for people to drop off.
If they don't have a Windows
If they have a Windows but don't activate
If they activate, but don't use it or like it
I hate to blame everything on the desktop app, but I do feel it is a large hurdle for our conversion rates, as a lot of people don't have compatible systems are don't like downloading software.
Luckily, all of that is fixable in time.
Development
Although we were hoping to come out with the Chrome Extension and the Auto Follow Up Feature this month, we punted on those to work on the Web App.
I'm happy to say that we are expecting to release a web app version in March, which is well ahead of schedule.
Mind you, this is what it currently looks like: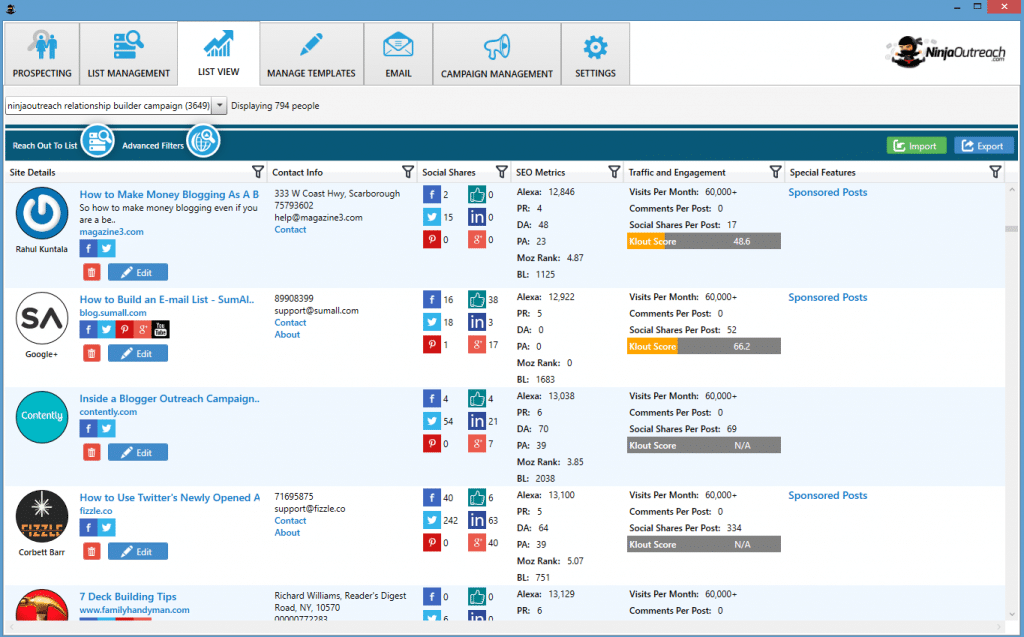 Here is what it is going to look like.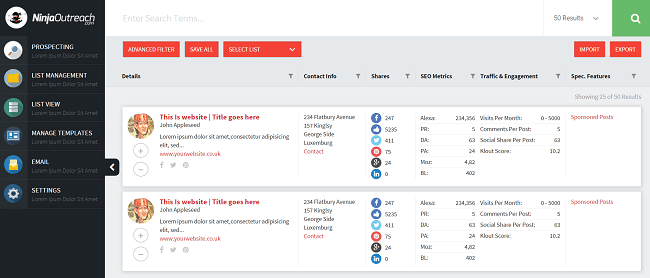 I think it's going to be a very nice improvement, don't you?
Although this had us with nothing new to announce in February, I do believe that it is better to give people the one thing that they really want instead of a few nice to have features, which just delay the inevitable.
Additionally, we are still planning on releasing the Chrome Extension this month, and it's going to be sweet!
We have been doing some additional development because we wanted to make a free version as well, so Mac users will have something to play with.
Lastly, we have brought on two additional developers, which should really speed things up, once we get going with the web app!
A Big March?
Although I'm not exactly thrilled with the progress of development and the rate of growth for the software, I see an incredible amount of opportunity.
Literally, we have dozens of ideas that we know will improve the software and the conversion rates - it's just a matter of implementing them.
Every day I look at the current state and feel like it is only going to get better - and if this is the worst case scenario, it's really not that bad.
We'd still be profitable by the end of the year, just not as much as I like.
Coming out with the web app should open a whole bunch of opportunities including
More signups
Better conversion rates
Greater access to online tools and APIs
Faster development and design
Regardless, we're really excited and we feel we're on the verge of something great!
How was your February?