Hello Our Dear Readers, You are welcome to the Ultra-Unique section of this blog, the "Expert Chat" Section where we get to have a chat with various Experts in the blogosphere on a "single" particular topic.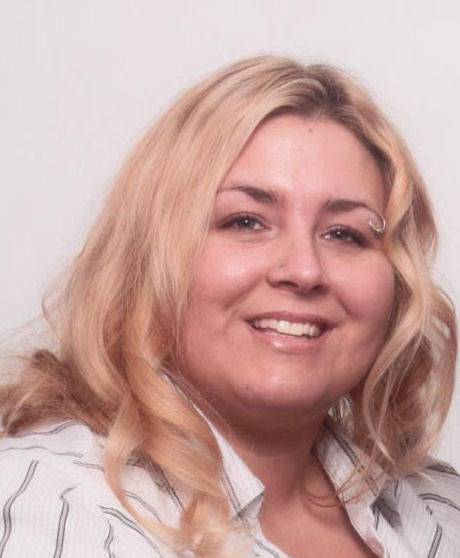 Today on expert chat, our guest is Nile Flores from Blondish.net. She is an expert Blogger  and we will be learning from her blogging insights today. Join me as we will be having a chat on How to Start a Blog with Nile Flores.
ME: Hi Nile, it's nice to have you here, can you kindly introduce yourself to our readers
Nile: I'm Nile Flores. I run Blondish.net. I've been a blogger for more than a decade and I focus on teaching other website owners about blogging, WordPress, and web design. This ties in with my WordPress design and development business where I focus on building websites that convert. Other than my online life, I'm a mom, I paint, I write, and build my skills in two martial arts.
ME: I have known you for a while now & I know you are a great Blogger; how did you get into the blogging business?
Nile: I started getting curious when I was in college, more than 14 years ago. After building a few sites for some huge (more than 20,000 and 50,000 members) Yahoo! Clubs like YaHoo Pen Pals Club, and Boyfriend and Girlfriend Alley, I got into writing my own manual blog. It has my daily life, my poetry, my short stories, pictures, free graphics, and even some tutorials.
Now, for those who don't understand the term 'manual blog', it's a blog where you write it in an HTML page, and add a third party pop-up comment script. Back then, this was one of the methods people chose depend on their hosting situation. I was on GeoCities then, so this was my method.

After some time, I purchased my own domain (it's long gone) and started building my own pop-up comment script in PHP. Once done, I still manually blogged until I was introduced to using b2/ cafelog. I had known about Movable Type, CuteNews, and GrayMatter, but they weren't fun to work with. During this time, I kept being approached for web design requests, so I opened my business.
Eventually b2/ cafelog became WordPress. It wasn't until a few years of hopping domains, that I settled on using Blondish.net (2006.) In 2009, I re-focused my site, and got rid of all my personal posts. Those can be found on Blackish.net.
ME: To start with, what is a Blog?
Nile:  Asking "What is a blog?" is really a general question because you can do just about anything with a blog. It can be a diary. It can be a way to share news. It can be used to tell jokes. A blog is whatever you make of it.
ME: Can anyone become a blogger?
Nile:  Technically, anyone can become a blogger. However, whether they keep at it and want to keep blogging, that's another issue. It takes a lot of passion to want to keep blogging for years.
ME: What are the essential qualities of a blogger?
Nile: The essential qualities of a blogger are usually resourcefulness, and being passionate about what they blog about. If a blogger isn't resourceful, they will never learn what they need in order to be ahead of others.
If the blogger has no passion about what they are writing about, it truly does show. These shows in the quality of their work would lack in grammar, spelling, and information.
ME: What are the basic things needed to start a blog?
Nile: You need a site focus before you start blogging. Once you have that covered, start blogging. It doesn't have to be perfect. You don't even have to purchase web hosting. Just pick a place to blog at, like WordPress.com, and blog. The biggest thing is- don't hesitate to blog. This will show you if you really want to blog, or if it's just a short intrigue.
ME: Is the domain name very important for the success of a blog?
Nile: It depends. I've proven you can have an authority site and not have to have anything about your business in it. It's the quality content and engagement that makes the difference.
ME: Can you share with us some tips on choosing a perfect domain name?
Nile: Choose what suits you. Choose something that you can brand and make memorable. Also choose a domain that makes sense, and isn't 20 characters long. I ran across a website that was over 35 characters in length, just for the domain. There's no reason for that, even if you are putting together a website for an organization.
ME: Is it compulsory to be good at writing before you can start a blog?
Nile: Blogging isn't perfect, but you should be conscientious about your blogging. Try to spell correctly. Try to use punctuation and grammar decently. This is especially important for bloggers who don't speak, read, or write in English as their primary language.
This is a big problem that some well known bloggers have, and I've pointed it out. If I can write well in another language, then I think there's no excuse.
ME: What is your take on hiring ghost writers by people starting a blog?
Nile: I don't think hiring ghost writers when you start a blog is a really good idea. This is something that should be done later down the road, and by people who are really good at quickly picking up your blog voice (writing style.) It's really easy to pick out a post that was written by someone else.
ME: Is keyword/niche research important before starting a blog?
Nile: I think it's more important to know your topic first. You could decide to do a topic based on keywords, and you end up doing what the last 20 bloggers did in the same niche- you just rewrote those posts. Break out of the normal and dig deep because the quality content will win over keywords and keyword density any day.
ME:Any tips on doing proper Niche/Keyword research?
Nile: This depends on your own ambitions in blogging. If you want to make a quick dollar with Adsense or affiliate banners, you can just do a regular search.
If you're honestly wanting to rank, I'd say to do your search (Google, Google Trends, etc...) , but also do a deeper search with the tools available at Moz. Just make sure that everything you've pulled together is from quality content, and make sure you are actively adding your own experience. You could actually pick a well ranked article that is flagged by Google because they had tried to game the system. Use your common sense. 🙂
ME: What things and strategies will you recommend to anyone who is just starting a blog?
Nile: Like I said earlier, you aren't going to get anywhere if you don't start with your first post. If it looks strange after you've posted it, then you can always go back and edit. As much as the blogging community gains bloggers, we lose them more because they didn't blog.
ME: Do I need to be knowledgeable about a niche before I start a blog in that Niche?
Nile: That goes without saying. I wouldn't blog about blogging or WordPress if I didn't have the experience. For example, if you just started a blog about blogging because it is a competitive niche, and you've never blogged before, then you're doing it wrong.
ME: Blogger or WordPress? Which do you prefer and why?
Nile: That's easy - WordPress. Blogger is just a blog platform, and a very limited one. It's not really user-friendly, and I find it kind of clunky with their add-ons and the comment section. It also lacks that control I want over my site.
WordPress, especially self-hosted (WordPress.org) is a lot easier and I can do whatever I want with the core script. I do development as well and do a lot of Joomla to WordPress, Blogger to WordPress, and Drupal to WordPress conversions, and I can even say Joomla and Drupal are not easy.
ME: I know you are a WordPress Dev, what is your opinion about Premium Themes and their cost price?
Nile:  A theme is what you make of it. Just because you bought a premium theme, doesn't mean you're stuck with it. You can modify it. People get that way about Genesis and it boggles my mind on how they can be developers and when it goes to show how little they understand WordPress itself, PHP, HTML, and CSS.
The costs of most themes are fair. If you're building a business off someone's hard work, I don't think there should be any complaining about the price. Now, in the case that the code of that theme was sub par, then that would be a real issue.
ME: To finish off, how can our readers connect with you?
Nile: You can connect with me at-
Blondish.net (my site) http://blondish.net           
Twitter: http://twitter.com/blondishnet
Google+: http://plus.google.com/+NileFlores      
LinkedIn: http://linkedin.com/in/blondishnet     
Youtube: http://youtube.com/blondishnet 
Also, Don't forget to drop your comments, I will be expecting them!